Online marketing trends are changing quickly and business owners need to stay updated regarding its current trends. If you don't track these changes, your company is at risk of being left behind one day. Online campaigns can boost your sales and revenues quickly if the right marketing approaches are applied. We would like to introduce several digital marketing trends to hint on how to advertise online this year.
Mobile Marketing
Roughly 45% of customers come in through mobile devices. If you observe people on the streets, you will notice that people are glued to their mobiles. However, the majority of businesses didn't optimize their landing pages and websites for mobile traffic yet. As a result, $1 trillion in sales are missing. Besides, existing data on landing pages, websites, campaigns and emails are not mobile-app-friendly. Using special campaign platforms to optimize your mobile traffic is another new uprising trend. It allows for creating marketing campaigns and landing pages automatically by using mobile-optimized templates. Yahoo's Pure CSS, Zurb's Foundation or Twitter's Bootstrap will help craft mobile experience and create a mobile app from scratch.
Content Marketing and Media
Creating high-quality content is one of the current digital marketing trends as well. It is not a secret that good content can drive your website to the first page of Google as it establishes your brand as a reliable source thus increasing its visibility. In this way, you can establish a connection with your target audience and instill brand confidence. Creating free content may seem useless, but it will generate leads that are the key to success. You can use a wide variety of free marketing content, including quizzes, videos, social media posts, blog posts, infographics, eBooks, whitepapers to name a few. Your content should offer a solution to the issues of your customers. If these are students, for example, then your content should their main issues can write my paper, edit my essay, do research for me, etc. Content is the cost of entry to society. Create your stories to make people aware of you and your company!
Mobile Videos
Attracting an audience with the help of mobile videos is one of the popular online marketing trends nowadays. The recent research showed that people enjoy videos more than written content. If you post a video and an article simultaneously, you can evaluate the difference in visitors' respond. In average, people watch 14 videos daily. The potential market for videos will expand to $13 billion in 2020 by rough estimations. So, you can imagine how you can benefit once you embark on this boat.
Viral Content
Content, content, content…In the next years, marketing will emphasize content. It is on the top of the latest marketing trends. Viral content allows for increased awareness of your business and conversion rates. Viral content offers an opportunity to stand out from the crowd in highly competitive markets. You need to learn how to craft fun, light, but relevant and genuine content to engage your readers and encourage them to share gears.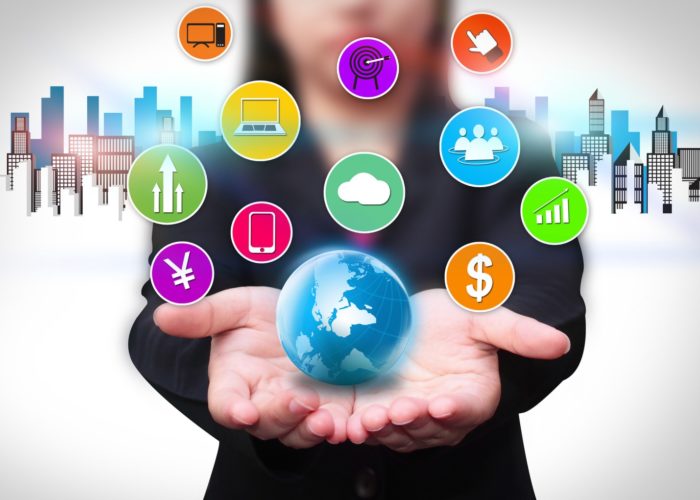 Voice Search
Undoubtedly, voice search is among the recent trends in marketing. Voice searches will dominate digital marketing this year. At the present time, 20% of searches are fulfilled with the help of voice search. Experts predict that the voice search trend will grow up to 50% in the next two years. The good news is that voice search contributes to the advancement of content marketing and SEO.
Golden Age of Micro-Influencers
Micro-influencers will shape digital marketing in 2019. They are becoming more influential and match your online campaigns as they receive more comments on their posts if compared to large influencers having 100,000 followers and more. It happens because they write about niche topics. In addition, their followers trust them because more popular influencers seem to be more distant. This makes micro influences valuable partners in creating online campaigns.
We outlined several, but not all online marketing trends this year. However, those described in this post are the most up-to-date. I hope you will take benefit from it and grow your business today.