No doubt Google Chrome is one the fastest and easy to use web browsers among internet users. One of the best features it offers is that it has the ability to add a lot of extensions which makes it stand out among competitors. Google chrome extensions are highly useful not only to upgrade your internet browsing experience but to enhance productivity as well. Thousands of chrome extensions are available in Google Web Store that can make your personal or professional life easier than ever. It especially has a lot to offer if you are a blogger and really want to fasten up and enhance your blogging experience.
Here we have listed 7 must-have Google Chrome extensions for bloggers that can help optimize your blogging experience to save time and to become more productive while performing different online activities.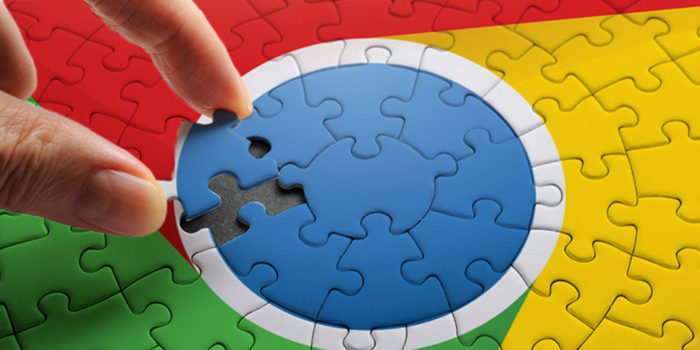 1. Grammarly
It doesn't matter if you're a beginner or an experienced writer, you often tend to make mistakes while writing content for your blog or website. That's why, it is always great to proofread a ready to publish a piece of writing in order to provide your audience with high quality, legible content. If you really don't want to spend a lot of your time on proofreading your content, then you should consider installing the Grammarly extension to your Google Chrome browser. This extension evaluates your content and suggests changes to make it clear, and error-free if possible. It works everywhere (when writing an email, updating your WordPress blog or writing a blog comment, etc) and makes suggestions to boost writing experience.
Download Grammarly Chrome Extension
2. Evernote Web Clipper
Did you find an interesting post, article, webpage, image or any other file online and want it to save for later? Just clip it at the spot by using the Evernote extension for Google Chrome. It is the fastest and easiest way to save all your favorite web pages and online content for easy retrieval. Moreover, you can also view all the clipped pages and content on all your devices as long as you have the sync option on in Chrome.
Download Evernote Web Clipper Chrome Extension
3. Adblock Pro
Unwanted ads can be annoying while you are visiting different online resources. Get rid of ads quickly with Adblock Pro on Google Chrome. It is a highly useful extension that allows you to block ads on sites you want. In the end, you can enjoy enhanced browsing experience to spend quality time updating your blog with fresh resources.
Download Adblock Pro Chrome Extension
4. Open SEO Stats
As SEO is the lifeblood for a blog or business website, Open SEO Stats is a brilliant chrome extension that shows how your blog is performing in search engines. It provides basic details about a site like AlexaRank, Compete Rank, backlinks, indexed pages of the site, cached pages, Geo IP location and so on. It can also be used to spy your competitors for developing a better SEO strategy to stand out from the competition.
Download Open SEO Stats Chrome Extension
5. Buffer
Undoubtedly, social media is a necessary platform these days to get more visitors and reach your target audience. However, it may take a lot of time to publish all your posts across different social media platforms. For this reason, the use of a social media scheduler becomes necessary not only to save time but to remain consistent when sharing content. The buffer extension for Google Chrome can help you achieve the goal of sharing content easily and consistently. It allows you to schedule a post for your different social media profiles.
Download Buffer Chrome Extension
6. Nimbus Screenshot
Writing a how-to guide for your blog and worried about how to take screenshots easily and effectively? Simply install Nimbus Screenshot on your chrome browser to get the issue resolved. It is very effective and easy to use as it allows you to take screenshots of the full screen or you can capture different parts of the same page. It also enables you to highlight the useful content and to blur the useless content.
Download Nimbus Screenshot Chrome Extension
7. LastPass
Effective password management should be one of your major concerns when managing several blogs and online accounts. Remembering all your login credentials can be a hard task especially if you have a weak memory. You can save all your passwords in Google Chrome in a safe and secure manner using the LastPass Google chrome extension. It also offers a feature of auto-login that enables you to log in to all your accounts quickly even without entering passwords again and again.
Download LastPass Chrome Extension
If find yourself running into issues while installing Chrome or it's extensions, Techloris can be the perfect online platform for you to learn quick chrome tips. You can also conquer those tough to solve chrome related issues like 'How to Fix Err_Spdy_Protocol_Error in Google Chrome' in real-time.