You can't control a lot of things in sports, but you can control your sports related blog because of WordPress. When you work hard, good things happen — this principle applies to everything you do in life. As a blogger, you may not be as quick or as fast as you'd like to be, but if you can motivate yourself to work hard, you'll become a better Professional blogger like a successful sportsman.
The desire to win should always come from within you, but that's easier said than done. You must motivate yourself in all phases of your life in order to motivate yourself on the gaming field.
Here you will find all sport related blogs and hope you must get some motivation to get success. If you know any other sports related blog, don't feel hesitation to mention it in comment.
1. Sky's Guide Service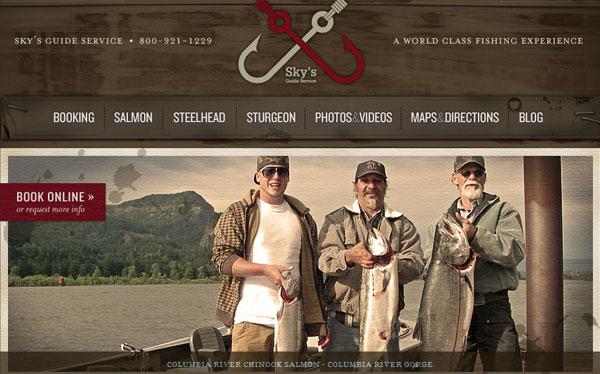 2. Louisiana Fly Fishing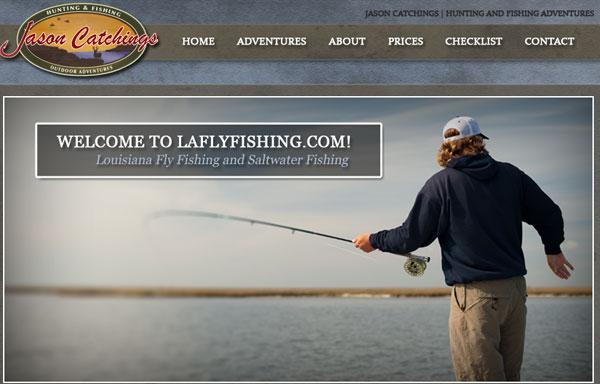 3. Wax Up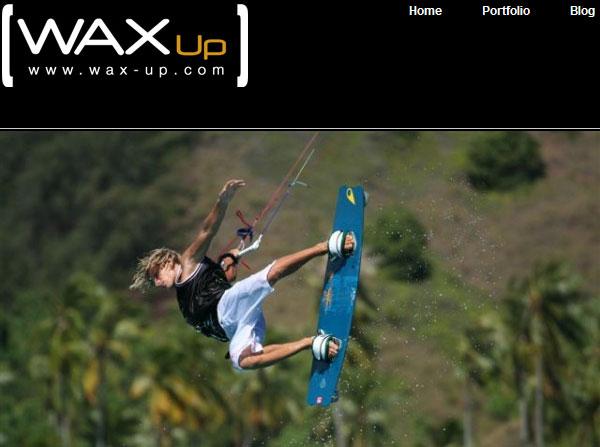 4. Run13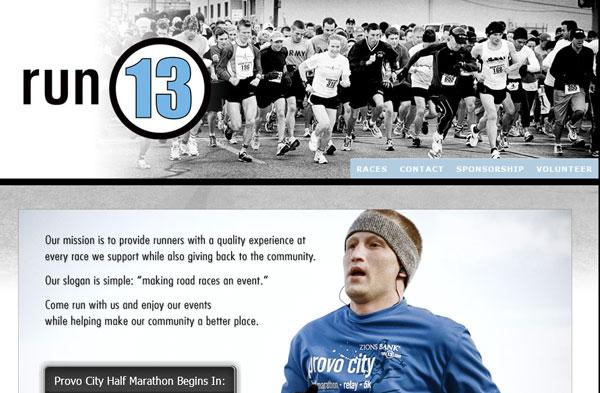 5. Spk Fothia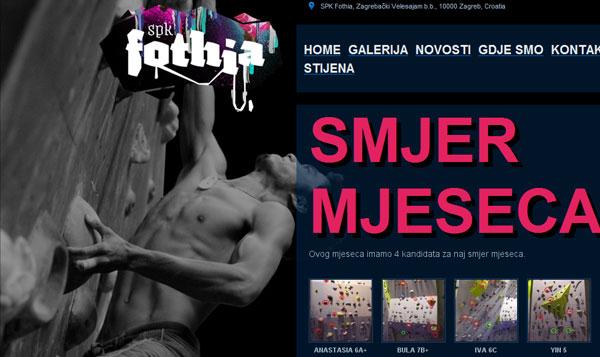 6. Wateriders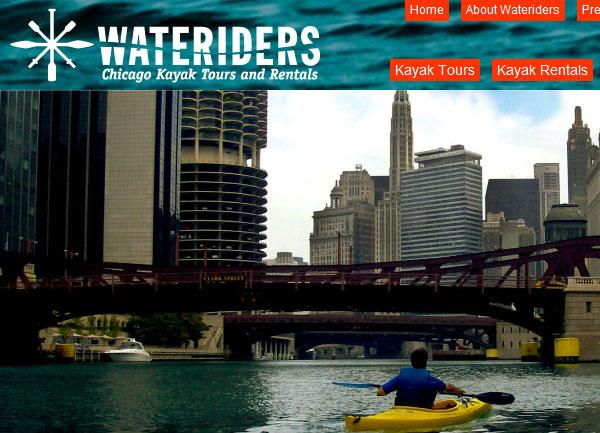 7. Brown Bear Ski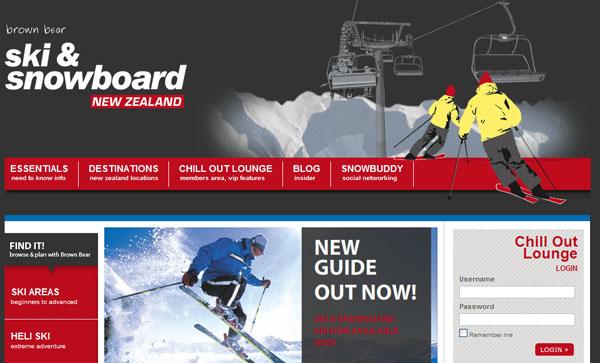 8. Inline Hockey
9. Kallianos Dinving Centre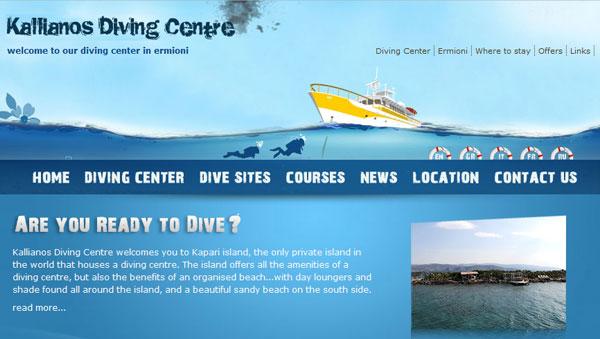 10. Roninsnowboards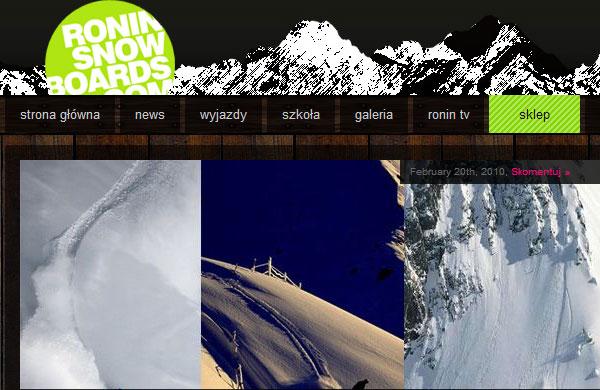 11. Rainbeaumars.com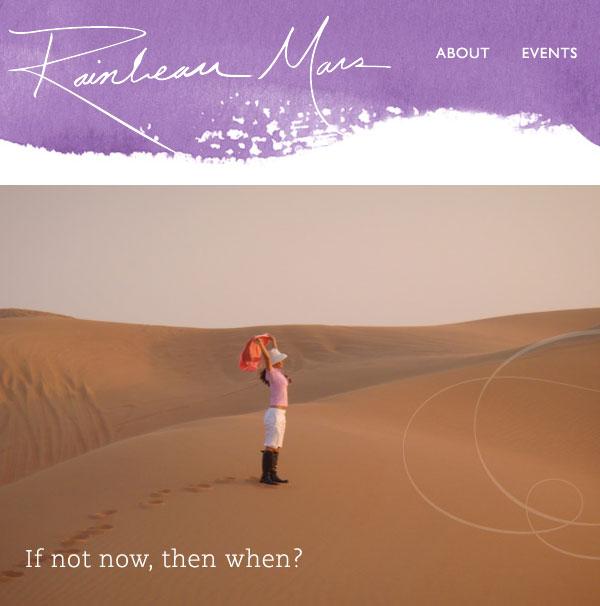 12. WhoaSnow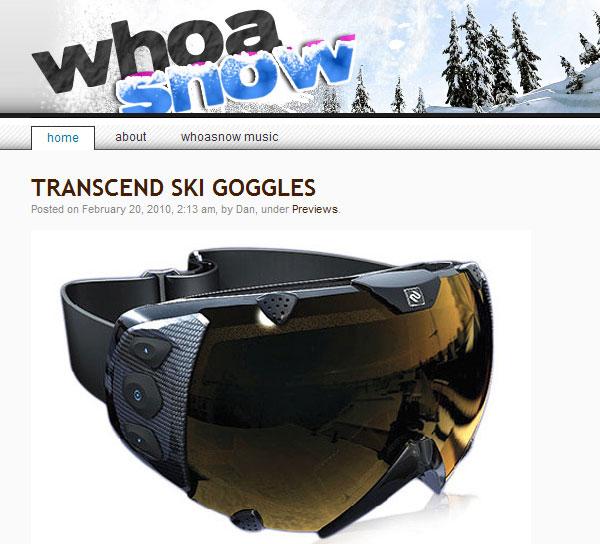 13. FantasySmackTalk
14. VMG Blades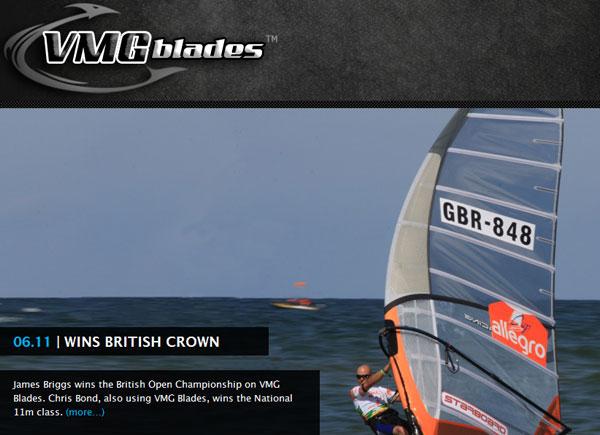 15. Momentum Sports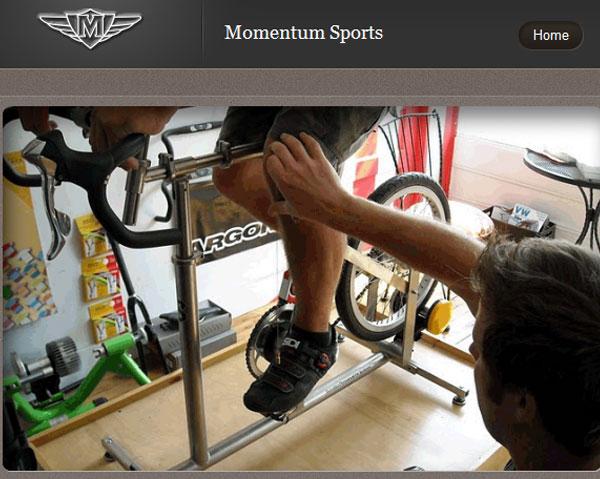 16. Pro Windsurfing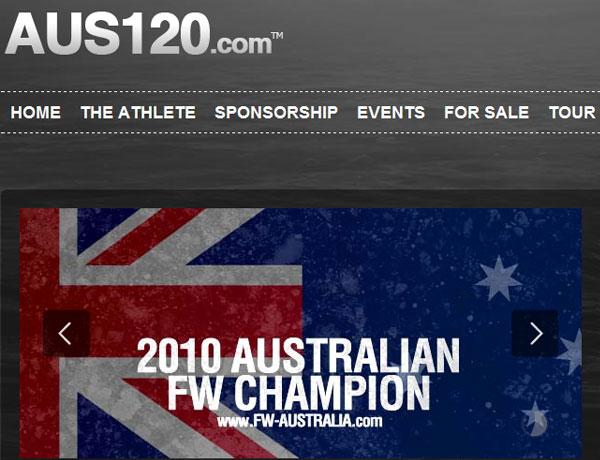 17. Mike Green Fan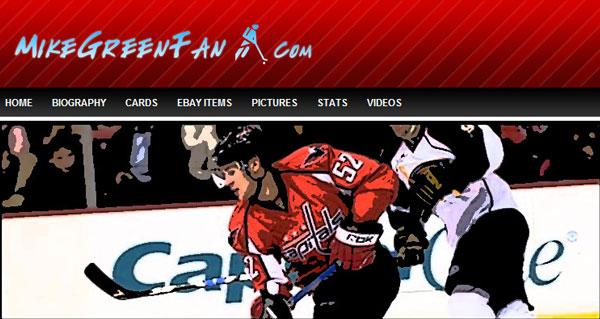 18. SuperMotard Galicia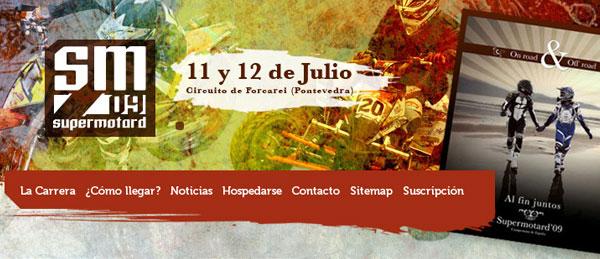 19. Minnehaha Kendo Dojo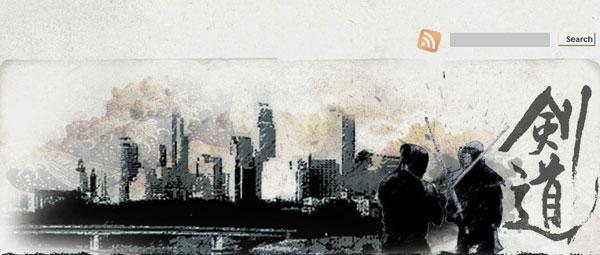 20. GolfToImpress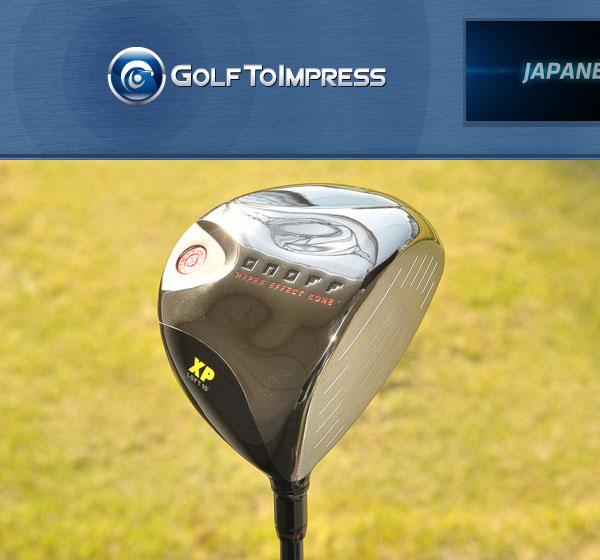 21. Farellones Ski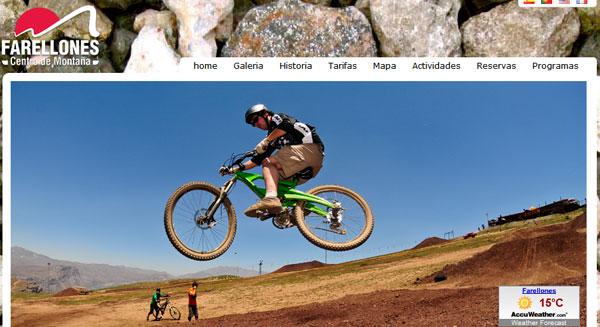 22. Grand National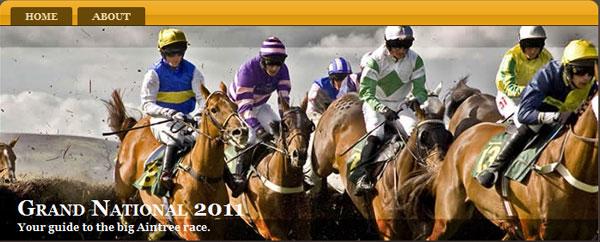 23. My Day Distribution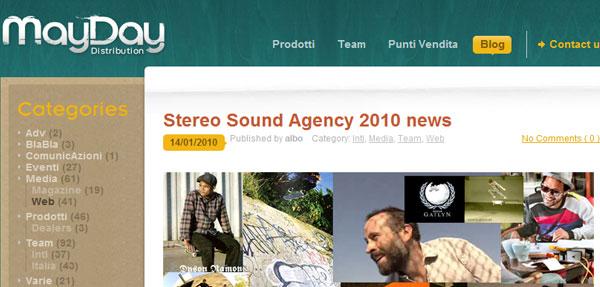 24. CORE Online Magazine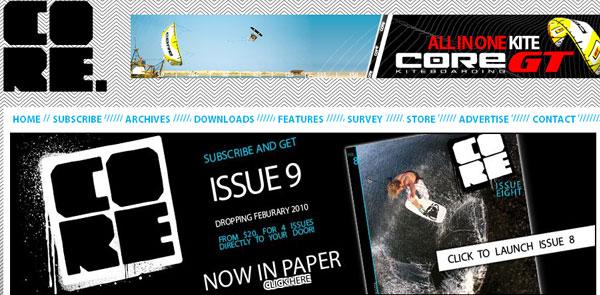 25. Sideline Soccer

26. Philadelphia Women's Soccer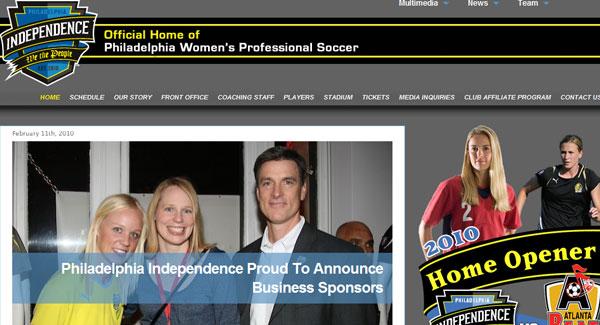 27. East Coast Racer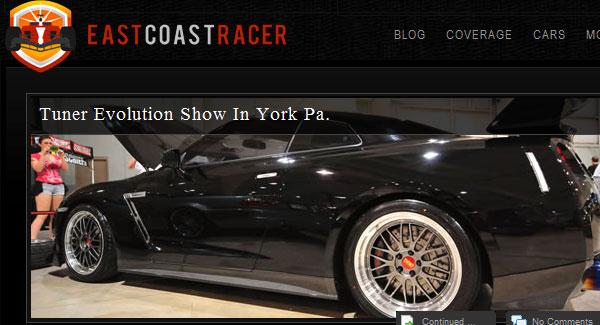 28. ManUtd Talk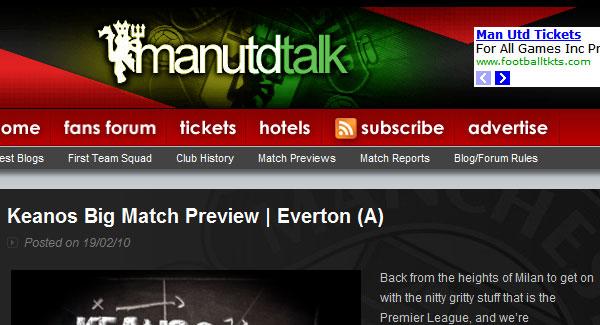 29. voycontigo.de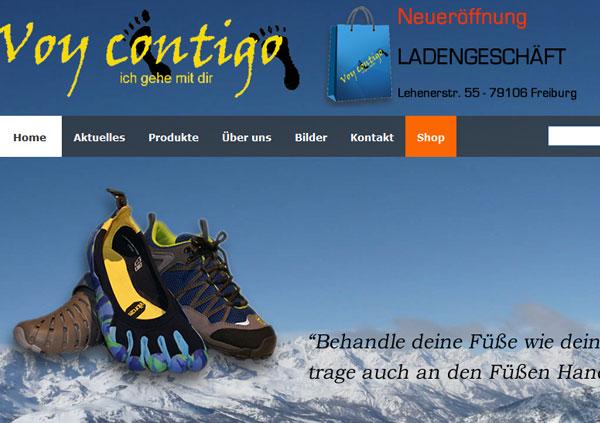 30. mockdraftapp.com

31. Edward Maalouf

32. Bulgarian Kendo federation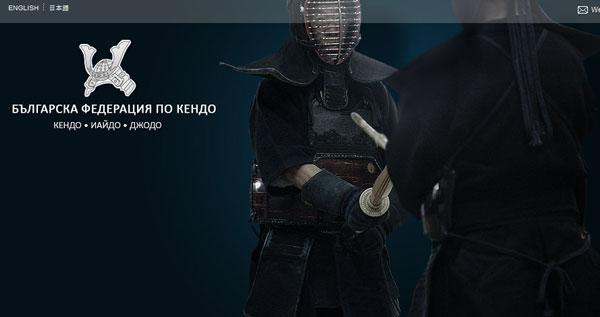 33. blk-frauen.de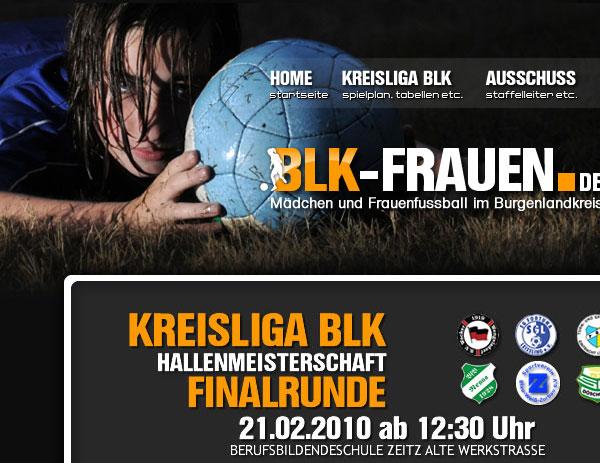 34. SG Gr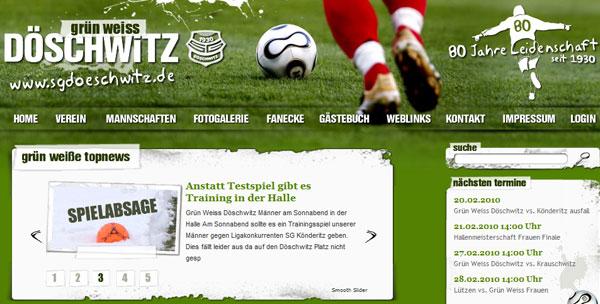 35. GolfWire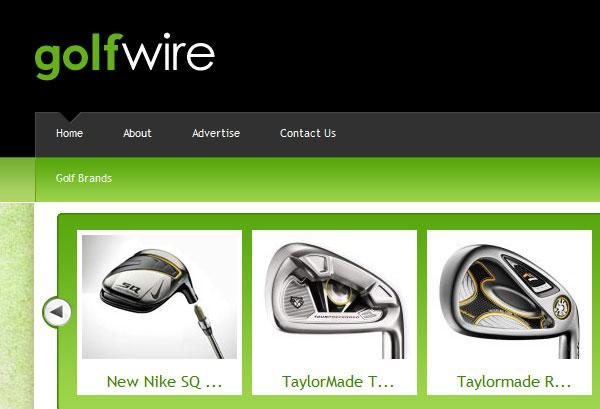 36. Brown Spiders

37. Siajba

38. Commit Snow & Skate

39. Bournemouthsurfers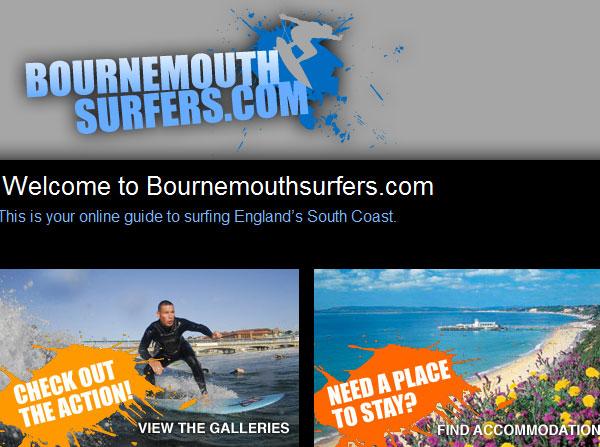 40. Follow The Winds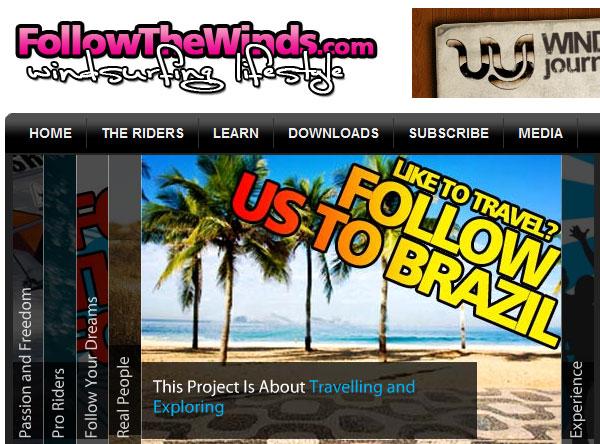 41. Libera Magazine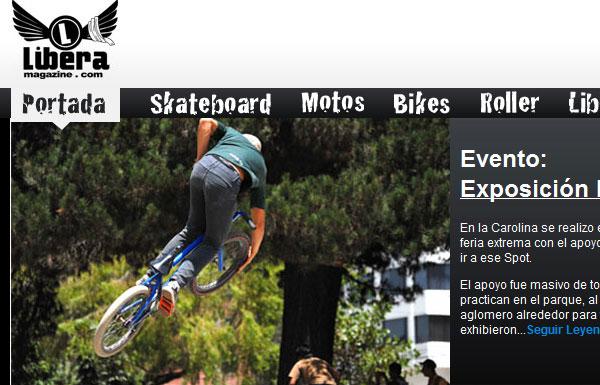 42. Curl BC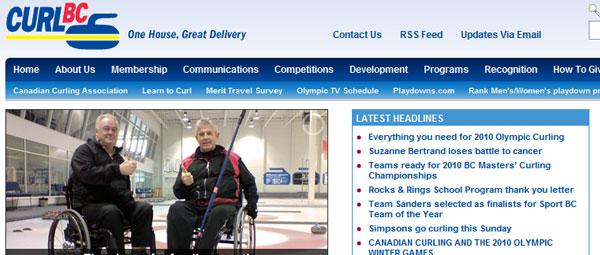 43. Inbound Pass

44. Boards and Decks

50. TheYawkeyWay

Premium WordPress Themes for Sports Blog:
---
Create your own sports blog with these WordPress themes and plugins.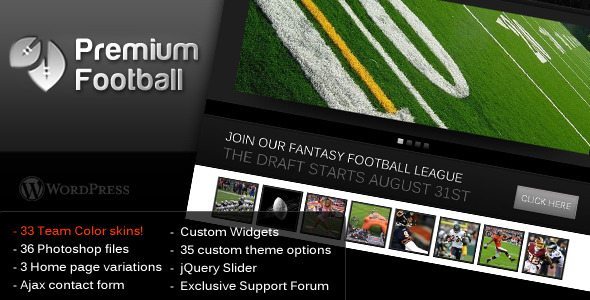 Premium Football is for sports fans, online magazines, affiliate marketers and everything in between. This theme features alternate color skins for all 32 NFL Football teams (American football). Even though the color schemes were specifically chosen to match those teams, the theme can easily be used for non-sports related websites too.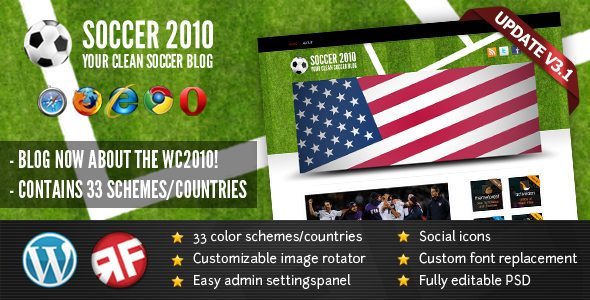 This soccer blog is a clean and elegant solution to blog about the World Championship 2010. This theme contains thirty three different color schemes/countries.
MediaFlux Magazine WordPress Theme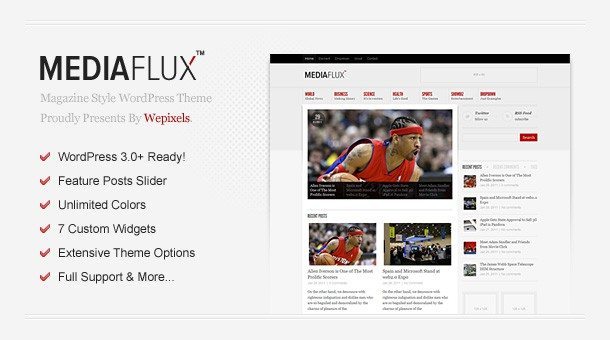 MediaFlux is a great magazine wordpress theme for news, community or personal blogger with clean designed and neat coded. The rich theme admin panel and widgets enable you to control over your content, manage your advertisment, show your latest tweet, video, photos and much more.
Live preview | Detail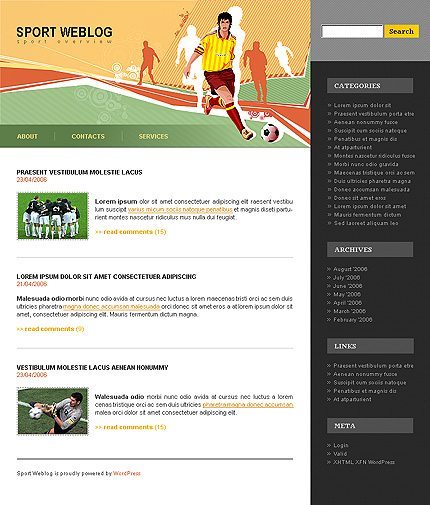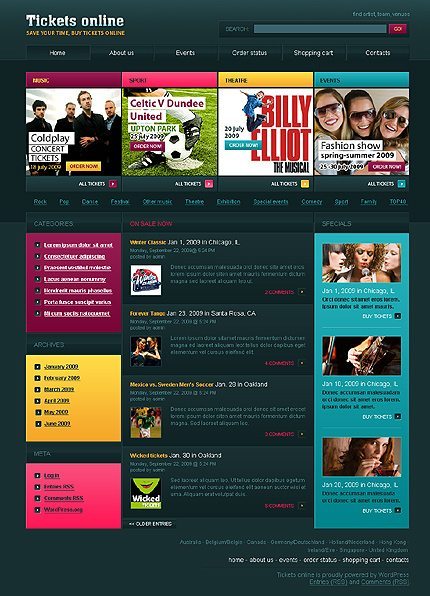 Here you can find designs for different sport clubs and organizations: golf courses, regattas, yacht clubs, soccer teams, sporting goods stores, online sports equipment, sporting instruction and bulletin boards, fitness centers, tennis courts, polo clubs, martial arts, running clubs, biking, ballooning, skateboarding, race tracks, auto racing, basketball, horse riding stables or racing, water sports, diving, weightlifting, aerobics, bodybuilding, skiing, surfing, paintball, yoga, football, baseball and many others. Each template is themed to feature a particular kind of sport.
WordPress plugins for Sports Blogs
---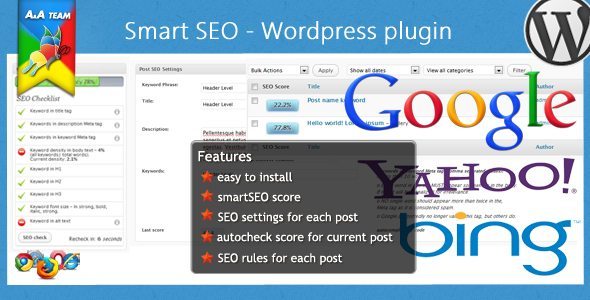 The easiest way to optimize your wordpress website for search engines!
Settings – Here you have:
Autocheck current post
Autocheck timing – in seconds
Title separator (default – )
Seo title position – in admin post listing
Show smartSeo score
On plugin deactivate – remove all current settings on plugin deactivate. Reset to default.
Event Espresso – Plugin for Event Registration
Event Espresso is the premier events registration and management plugin for WordPress. This premium plugin for WordPress allows you to turn your existing blog or website into a fully featured event management website.
This widget shows a countdown to the next England World Cup game. It automatically switches to the next game after the previous game has started. Show your support for the England team with this widget!
WP Football
Administer football (soccer) championships.
Features
Complete table of the World Cup 2010. Built to activate the plugin – in Portuguese or English according to the language defined in WP;
The League table or part may be published through widgets or posts / pages. See how in the item "Frequently Asked Questions";
In the Templates submenu you can configure the fields to be displayed so you can fit the layout of your theme. Currently are available the templates of the Cup and of two widgets – compact and extended versions. The templates are created in the activation of the plugin;
Has uninstaller, developed based on WP-Email plugin.
Automatically calculates, from the classification criteria, classification of teams per group when is informed the result of a match.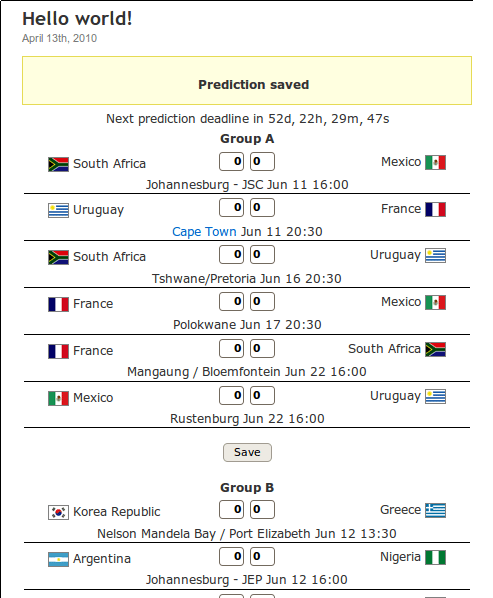 This plugin is designed to collect users predictions for each of the matches in the 2010 FIFA World Cup.
Users predict the score for each World Cup match in the group and knockout stages and are awarded points based on the accuracy of their prediction.
Match results may also be displayed using this plugin.
Adds a customizable widget which displays the latest sports related news from all over the world. It can be integrated anywhere in the blog. This newsticker shows up the last five or more Sport related news posts from some of the worlds most popular sports sites. This is a very nice solution for all those wanting to share breaking sports related news and for all the sports blogs out there.
Wrap Up:
Hope, you enjoyed our ultimate list of awesome Sports Blog Built with WordPress. If you think we had missed some blogs, then please let us know in the comments, so that we can update the list.