If small business owners choose to use a content management system (CMS), such as WordPress, they will run a hassle-free website and infinite customization options. Tools like Google Analytics is a great help because it shows you valuable data about the viewers of your site. But if you want to show particular data to specified area's users then WordPress geolocation plugins come in.
These Plugins help website's owners to create content customized for the individual user based on where they are when they view their site. After the installation, the plugins setting is easily configurable through the plugin's options panel in the dashboard.
These plugins mainly focus on where your website visitors are. The plugin will use your visitors' IP addresses to glean information about where they are located, and then automatically update your web content to create localized information.
WordPress Geolocation Plugins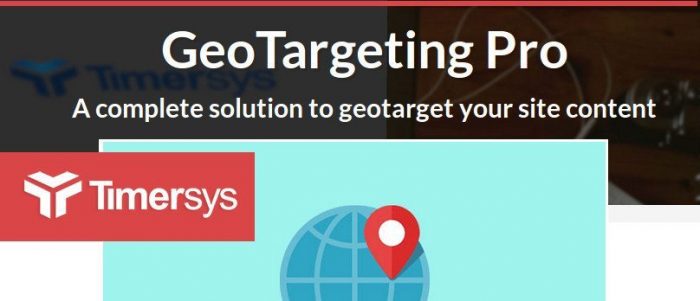 GeoTargeting Pro enables WordPress publishers to customize content based on the Geolocation information of the reader. GeoTargeting Pro implements shortcodes that let publishers incorporate reader's geolocation data into posts, and post titles.
---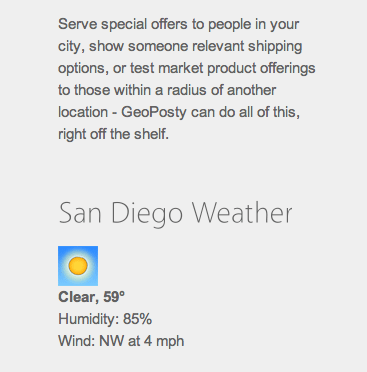 Geoposty shows each of your reader's information that is unique to their location and relevant to your site.
---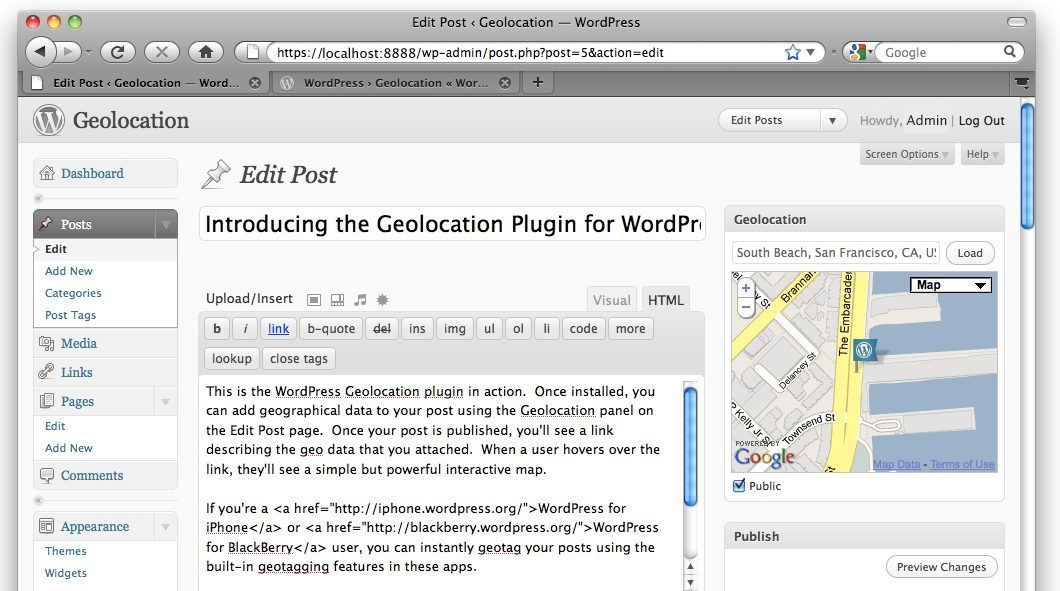 The Geolocation plugin allows WordPress users to geotag their posts using the Edit Post page or any geo-enabled WordPress mobile applications such as WordPress for iPhone, WordPress for Android, or WordPress for BlackBerry.
---
The WP-Geolocation-JS plugin is a WordPress plugin that uses your visitor's IP address to display their geographical information anywhere in your WordPress theme.
---
A WordPress plugin that lets your site serve location-aware content.
---
This plugin shows ads based on visitor's country. Geo Ads Switcher plugin is one of the best plugins for affiliate marketers to serve related affiliate ads to each country's user.
---
Easily add, change, or remove content from your Pages/Posts based on your visitor's location: country, state, metro area, and even city.
---
GeoSmart automatically adds city-precise location information for each comment author to comment metadata for each comment and a map showing comment author location distribution. GeoSmart also ships with multiple instances capable sidebar widget that displays a map showing the locations of the most recent visitors to your blog.
---
Using [cbc][/cbc] tags, you can set content to be included or excluded when a visitor views a post, depending on their IP's country of origin.
---
This plugin enables you to insert unlimited Google Maps into your posts and pages, and by utilizing the Directions API, lets your user find directions to you (or any other address). You can control the color of the route, have unlimited maps and further create custom pinpoints and a tooltip for each pin.
---
Wrap up
Some business niches are more or solely depends on geolocation based content. Some of them are survey companies, and others are directory based businesses. WordPress Geolocation based content is possible with the help of above plugins and providing Geolocation based content in a WordPress site is a breeze if you better understand how these plugins work.
If you know any other good WordPress Geolocation plugins, please let us know in the comments section below.