If small business owners choose to use a content management system (CMS), such as WordPress, they will run a hassle-free website and infinite customization options. Tools like Google Analytics is a great help because it shows you valuable data about the viewers of your site. But if you want to show particular data to a specified area's users then WordPress geolocation plugins come in.
Once installed, these Plugins enable website owners to generate content tailored to the specific user based on their geographical position when accessing the site. Moreover, the plugins' settings can be adjusted conveniently through the plugin's configuration panel located in the dashboard.
These plugins primarily concentrate on the geographic location of your website visitors, deriving information from their IP addresses to automatically customize your web content to provide a localized experience.
WordPress Geolocation Plugins Table of Contents
---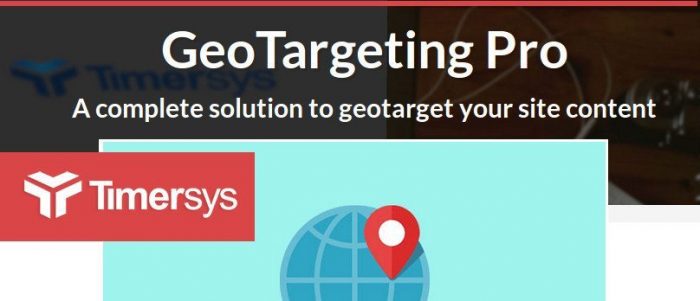 GeoTargeting Pro facilitates WordPress publishers to tailor content according to the Geolocation of the reader by implementing shortcodes that allow publishers to incorporate the reader's geolocation data into posts and post titles.
I recently started using the WordPress GeoTargeting Pro plugin for my website and I'm really impressed with the results. The plugin is easy to install and configure and it works perfectly. It allows me to target different content to different countries, regions, and cities. This has been great for increasing my customer base as I can target specific locations for my marketing campaigns. The plugin also supports multiple languages, which is a great feature for my international customers. In addition, the customer support is excellent, with quick response times and helpful answers to any questions I have. Overall, I'm really happy with the WordPress GeoTargeting Pro plugin and would highly recommend it to anyone looking for a reliable geotargeting solution.
---
The WordPress WP GeoIP Country Redirect plugin is an excellent tool for businesses and website owners who want to automatically redirect their visitors to the most relevant page based on their location. It is a great way to customize a website's user experience and ensure that visitors from different countries can access the content or services they need. The plugin is easy to install and configure, and it works well with most WordPress themes and plugins. It also provides detailed reporting and tracking, allowing owners to see where their visitors are coming from and how they are interacting with their website. Overall, the WP GeoIP Country Redirect plugin is an incredibly useful tool for website owners who want to provide a more tailored experience to their visitors.
---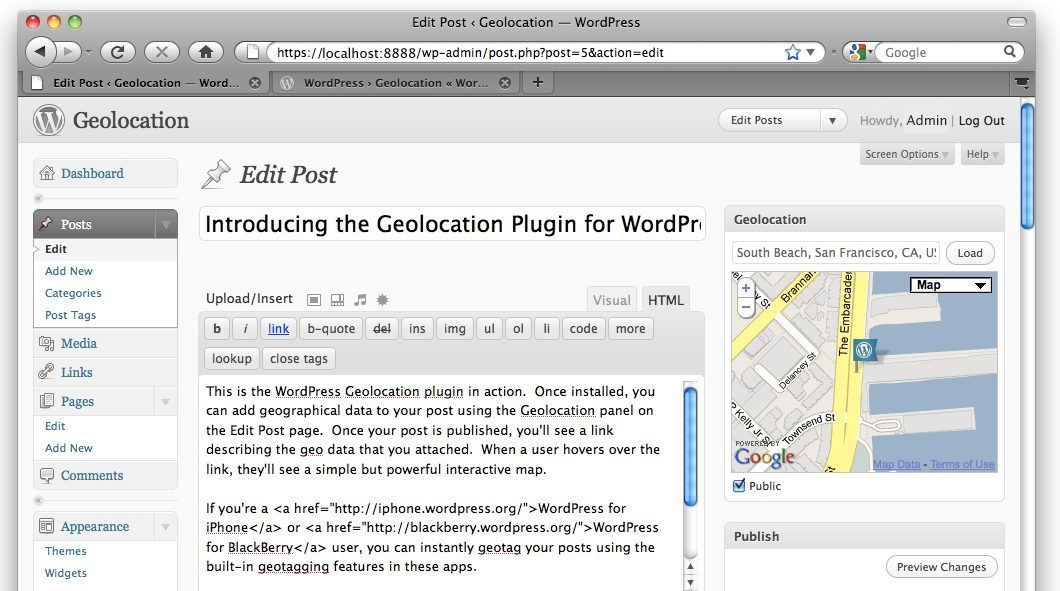 The Geolocation plugin allows WordPress users to geotag their posts using the Edit Post page or any geo-enabled WordPress mobile applications such as WordPress for iPhone, WordPress for Android, or WordPress for BlackBerry.
---
I recently had the pleasure of trying out the WordPress WooCommerce Geolocation Plugin – IP Based Products Filter plugin and I must say that I am impressed. This plugin offers a great way to filter product availability based on the user's location. I found it incredibly easy to set up, and the user interface is straightforward and intuitive. The plugin also comes with a variety of options for controlling the display of products, such as being able to limit the display to a certain radius, or to exclude certain locations. Overall, I would highly recommend this plugin to anyone looking for an easy and effective way to geolocate their products.
---
Wrap up
Certain business sectors are heavily reliant on, or exclusively utilize, geolocation-specific content. Examples include survey companies and directory businesses. WordPress websites can easily incorporate this type of content with the use of appropriate plugins, provided the user is knowledgeable about how these plugins operate.
If you know any other good WordPress Geolocation plugins, please let us know in the comments section below.