Without a doubt, we live in a highly competitive era. It provides us with lots of opportunities but also makes it harder and harder to get the audience's attention. To stand out from the crowd of your online competitors, you should always be one step ahead. It comes for everything, including the website(s) you work on. You should know about any recently-appeared trends and other changes related to web design.
Nowadays, most marketplaces simply add "the best tool for UI/UX design" subscription to each of their products. So, how can you know which of these items are worthy of your time and money?
There is no best code editor for web design as well as there is no best website theme. It depends on your skills and expectations, but there are some proven kits for designers and developers. In this post, I'm going to review 11 of them.
Before we get started, I've prepared for you some game-changing web design statistics. Take a closer look at these facts, and soon you will know about all the features any site needs to become visitor-oriented.
Users form an opinion about your website in 0.05 seconds.
94% of negative website feedback are design-related.
85% of today's adults expect the site's mobile version to be better than the desktop version.
90% of users prefer using multiple screens sequentially.
88% of online shoppers will not return to a site if they've had a bad experience.
Slow-loading websites cost retailers £1.73 billion in lost sales each year.
38% of users won't use a website in case its content does not look good on the page.
44% of site visitors are most likely to leave the page if there's no contact info.
47% of prospects check out the products/services page before everything else.
36% of visitors expect your logo to redirect them to the homepage.
47% of users expect a maximum loading time of 2 seconds.
75% of users judge a business's credibility by the design of its website.
More than 70% of small business websites lack CTAs.
86% of people expect to see a product or service on the main page.
39% of visitors stop engaging with a site when its images take too long to long.
As it shows, the success of any company, business, and startup depends on its design. Let's see how you can improve it. Below I listed 11 best website mockup tools, sets, and resources, including free ones.
1. ONE Web Development Kit Membership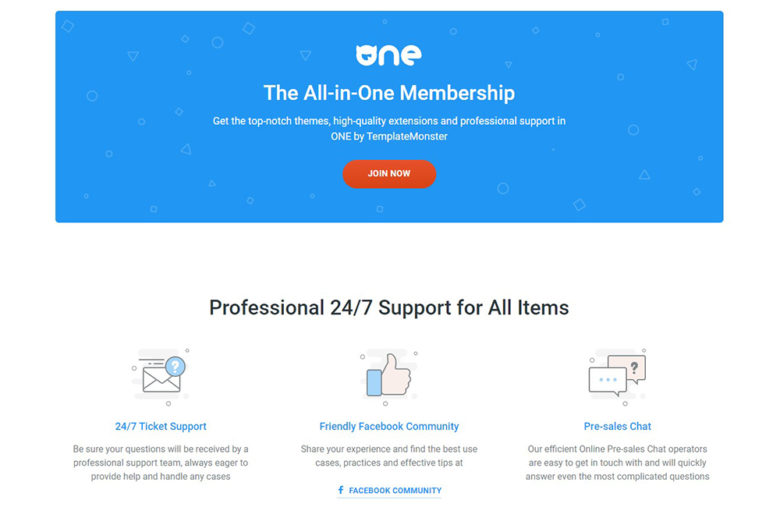 Long story short, ONE is an up-to-date subscription service made for web designers, developers, marketers, etc. It provides access to multiple digital products, including the following:
WordPress multipurpose themes,
CMS themes,
eCommerce themes,
Elementor-oriented themes,
Flagships,
Best-selling plugins,
Presentation templates,
Graphics, etc.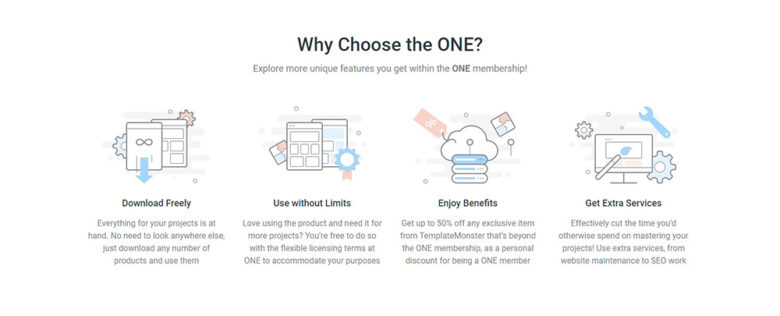 All the products from ONE gallery are feature-rich and ready-to-use. They come with drag & drop + real-time preview. Besides, they are fully customizable, which allows you to build the very website in a few hours. The subscription costs $17 monthly that makes $199 per year. With it, you also get 1-year-long hosting and 24/7 customer support. What's even more important, ONE provides the user with unlimited installations. You can choose any themes or templates you like and use them for as many projects as needed. Needless to say, purchasing ONE membership will both save your time and further the working process.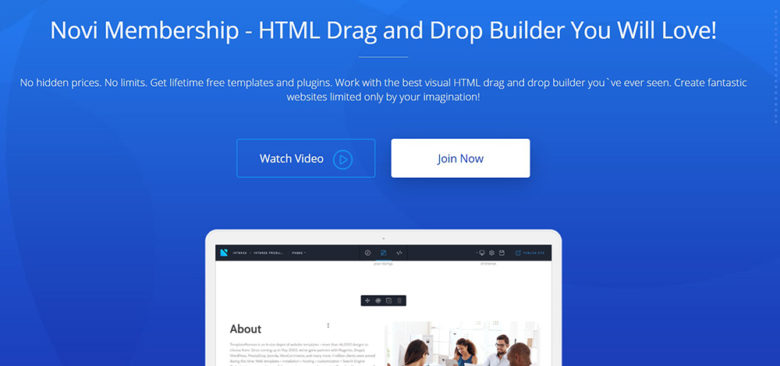 If you prefer HTML website building, Novi Membership is your must-see. The service got its name from Novi Builder, which is an intuitive HTML drag & drop content editor. Many users call it the best HTML design tool today. Back to the membership, it makes an all-in-one solution both for:
non-techies who want to run a professional website,
skilled developers who want to speed up their work,
designers, marketers, etc.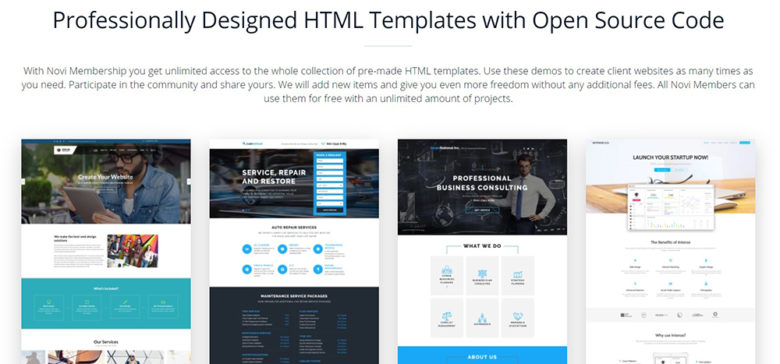 Talking about Novi Membership pricing, it starts from $29 per year. So, what is in the kit? Here are the main features.
Novi Builder – a visual HTML editor that comes with lots of pre-made content blocks. It allows creating your own presets and saving them to the library.
HTML templates that are free of charge.
20+ must-have plugins, including Social plugins, Contact form, Sliders, Countdown, Google Maps, and more.
Presets and scripts to save time.
SEO-optimized products with open source code.
Unlimited use.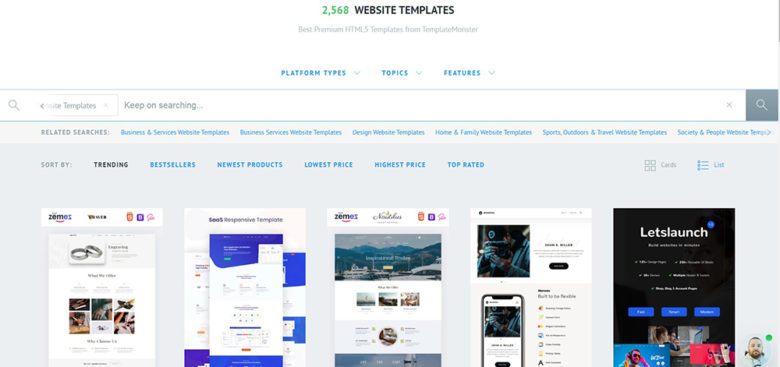 The name of this starter web designer kit speaks for itself. The collection consists of more than 2500 best templates and covers all modern business niches, like:
Design,
Home & family,
Sports, outdoors, and travel,
Fashion and beauty,
Food and drinks, etc.
No matter how many sites you are about to set up, you will get all the essential options and UI/UX elements here. It's easy to find the needed template thanks to visitor-friendly navigation. You can sort the products by trading, bestsellers, new items, prices, and popularity. Here are the platform types to choose from:
WordPress,
HTML,
Magento,
Joomla,
WooCommerce,
Shopify,
PrestaShop,
MotoCMS, etc.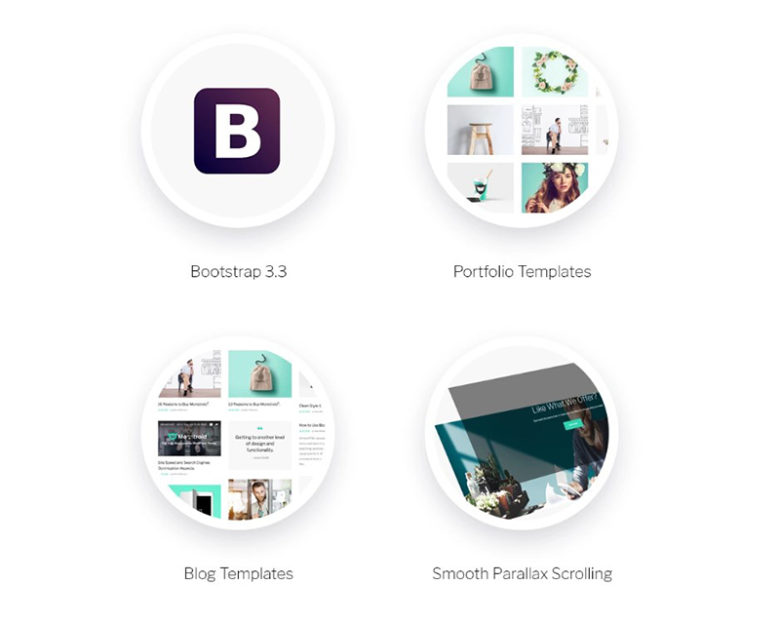 Which features will you get? Well, it depends on the selected theme or template. However, all products contain some basic options, including the following:
Search Engines Optimization,
Retina-ready design,
Plugins and widgets,
Crossbrowser compatibility,
Code-free website builder.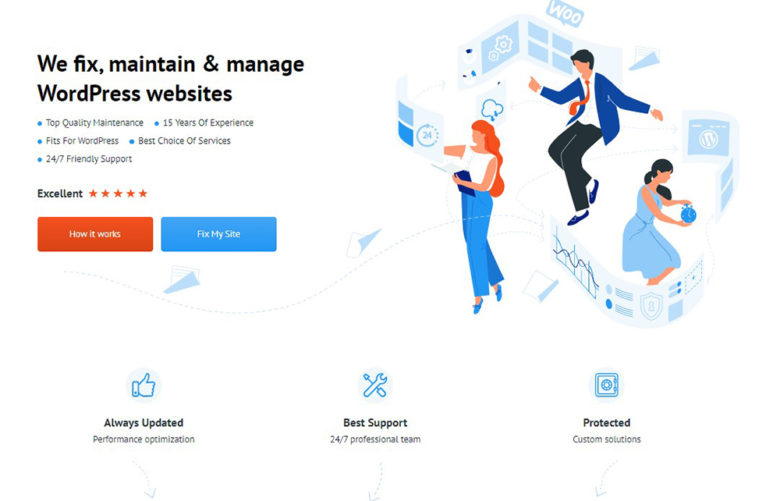 To start with, I should mention that this resource was made for WordPress users only. Even if you are right in coding, it's always vital to be on the safe side. Especially if you are managing more than a couple of websites. Website Maintenance is a developer subscription service that is meant to fix, maintain, and manage WP sites. Their pricing plans start from $29/mo, but you can get 2 months for free by choosing the annual subscription.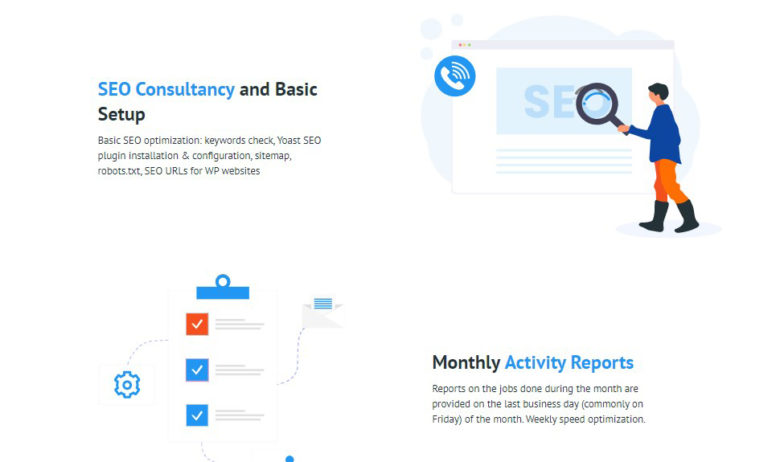 Who may be interested in the membership? If you make a living out of site-building, you should be ready to fix any bugs ASAP. It's not so easy when you have tens or even hundreds of online projects. Thus, Website Maintenance is the right place for anyone who takes care of their websites. Among the main features, you can see:
Quick and quality maintenance,
WordPress-oriented solutions,
Rich choice of services,
24/7 technical support,
Security protection,
Check and optimization,
SEO consultancy and basic setup,
Monthly activity reports,
Emergency care.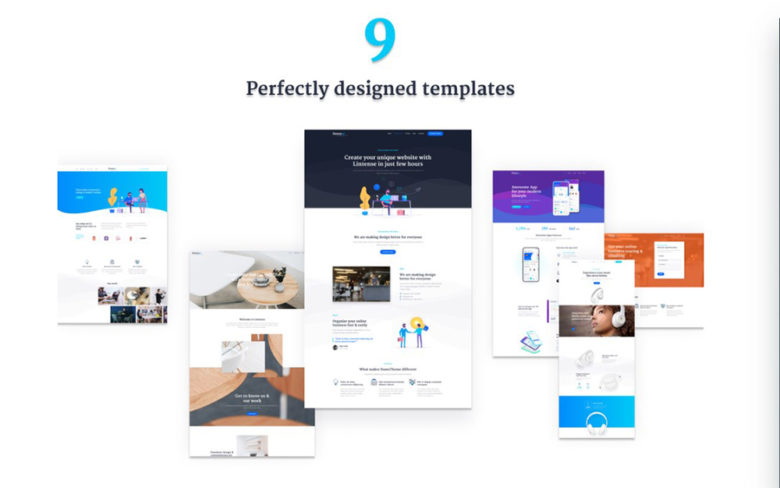 Although today building a content-rich website is as easy as ABC, landings are still popular. And there's a reason: a smartly created one-page site makes a proven way to improve conversions. According to the statistic, companies that create 30 or more landing pages get 7 times more leads than those that use fewer than 10. It also says that using videos on landing pages can improve conversions by 86%. Seeing that, would you like to launch an eye-catching landing for business? Or, maybe, you need to start several one-page sites and do it quickly? If so, you may find this template helpful. It ideally suits for websites related to:
Corporate,
One-product presentation,
Mobile app,
Promotion,
Digital agency,
Course,
eBook,
Medicine,
Art, etc.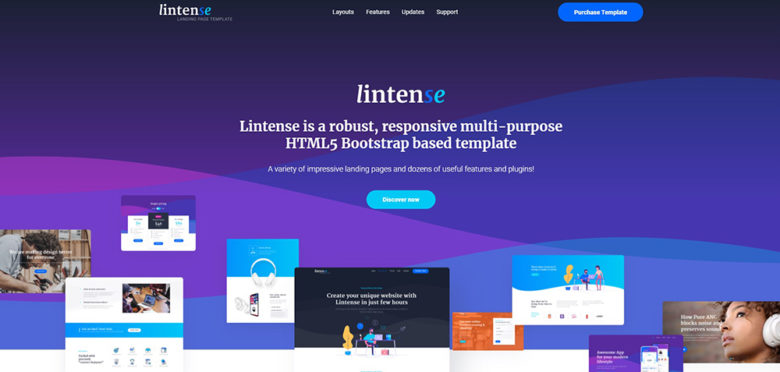 The product costs $19 and includes the next components:
9 ready-made templates,
SEO,
Novi Builder,
Regular updates,
Premium plugins,
24/7 support.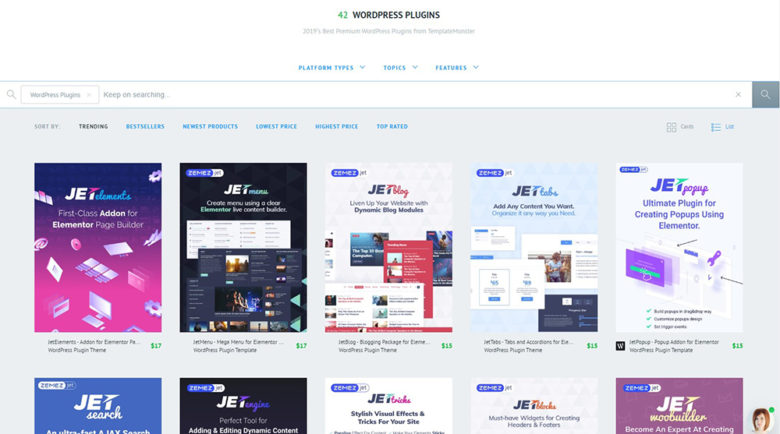 It's impossible to miss this resource when talking about the best web design tools. Here is another developer kit to view out if you are a WordPress user. The marketplace contains 42 premium, standards-driven WP plugins. By using these add-ons, you can switch from coding to drag & drop, which is already a nice way to save time. In addition, you can increase user engagement with your new attention-grabbing content. How much does it cost? From $15 to $29 depending on the plugin.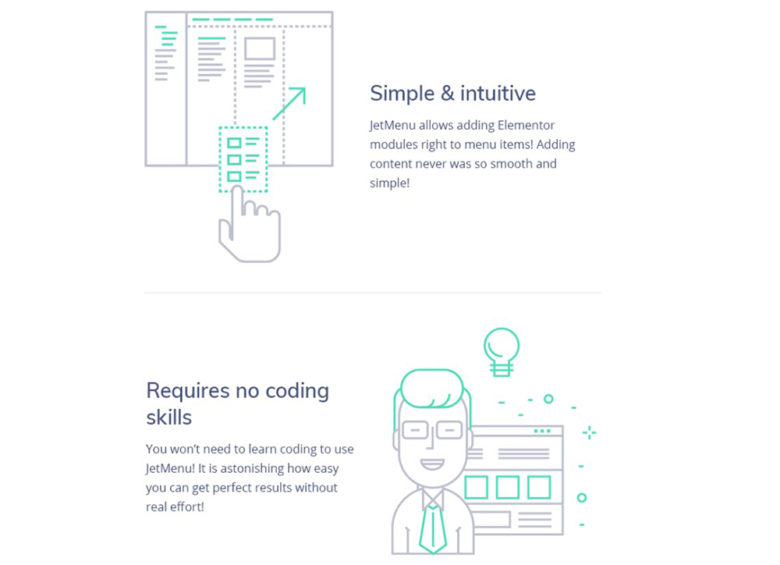 Each plugin comes with a stand-alone use. It means you can use the chosen product with any template from any provider. Also, all the extensions from the collection have 24/7/365 lifetime support. Here are some of the plugins the gallery contains:
JetElements,
JetParallax,
JetMenu,
Element X,
Animated Live Wall,
MotoPress Content Editor, etc.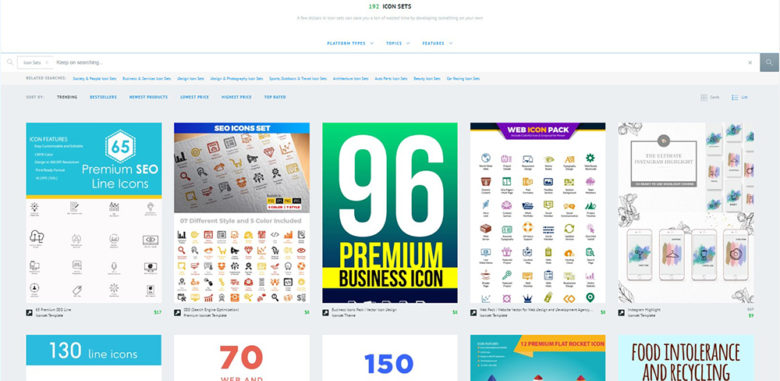 When it comes to site-building, any detail matters. Your website should meet specific requirements to become a go-to place. It should have a responsive and visitor-friendly design, fast loading speed, SEO-ready code… The list of essentials is long, which makes it easy to forget about some less extensive elements, like icons. Though they are tiny, the icons you use, require attention as well as the rest of the website. That is why this icon sets resource would be useful for anyone related to web design and development.
The collection contains 192 icon sets related to multiple topics, including the following:
eCommerce icons,
SEO line icons,
Business icons,
Stats icons,
Web and product icons,
Food icons,
Medical icons,
Valentine's day sets, and much more.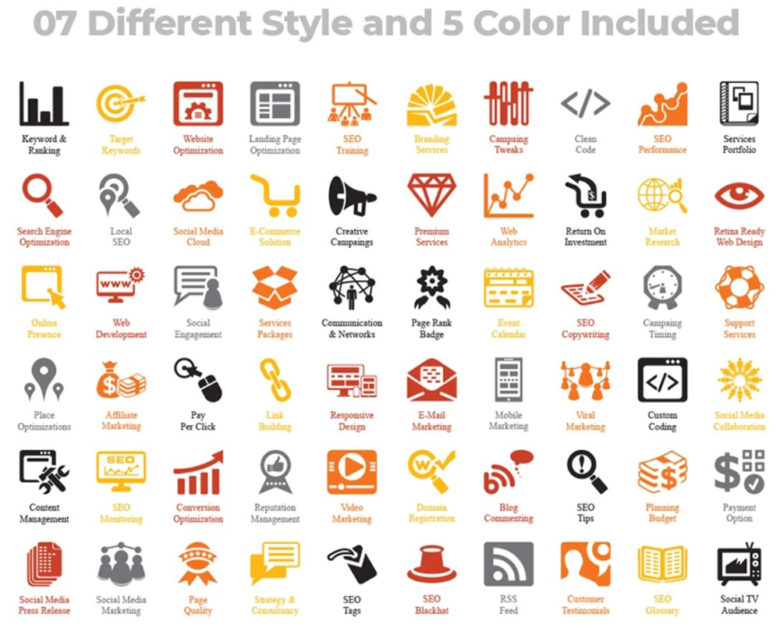 What will you find inside one of these bundles?
High-quality icons related to the chosen topic.
Various styles and color schemes.
Versatile design fits any screen.
Fully layered and editable files.
Several common formats.
Ajstable sizes.
Premium support.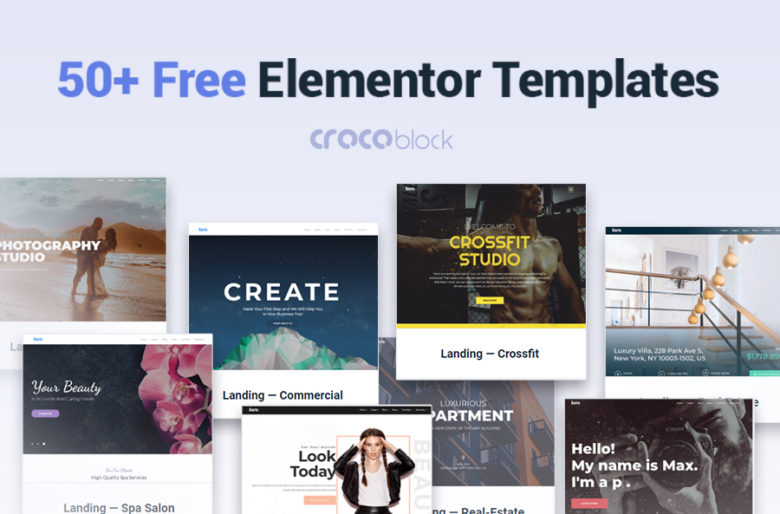 Planning to launch a blog? In this case, a reasonable idea would be to do it with Elementor. This page builder is indeed easy in use. Plus, it offers impressive tools to create a design for your taste. You can make changes in a matter of clicks.
In this collection, it's easy to find the right match. It contains:
13 home pages;
20 landing pages;
46 other pages.
Other pages section consists of:
5 single product pages;
3 single team and 4 team pages;
3 services and 3 single services pages;
3 projects single and 2 projects pages;
4 pricing and 3 maintenance pages;
4 contacts and 4 about us pages;
3 clients and 3 coming soon pages;
Career and FAQ pages.
All of them are adjustable. You can change the blocks, content, visuals as you wish. You can stuff the website with add-ons and plugins.
Moreover, it's possible to download the templates apart from the Crocoblock subscription. Here is a detailed overview of the WordPress free templates.
There's no need to waste big money on website building in 2019 because you get everything ready-made and pre-packed. What's even better, these days you can find lots of free digital products. Obviously, not all of them are good enough to be used for the future online promo. Still, I promised to review the best web page design tools one can get for free, and here they are!
Nowadays, WordPress is something more than a simple CMS. It is an open community dedicated to web design and development. Would you like to save on-site creation? You can get an ace and perfectly running site without running out of the budget. All you need to do is to find a quality freebie. You can do it inside the WordPress gallery that includes over 4200 free themes. Here are some of their features:
Editor style,
Featured images,
Header & footer widgets,
Post formats,
RTL-language support,
Translation-ready design,
Sticky post,
Custom logo,
Color schemes,
Web fonts.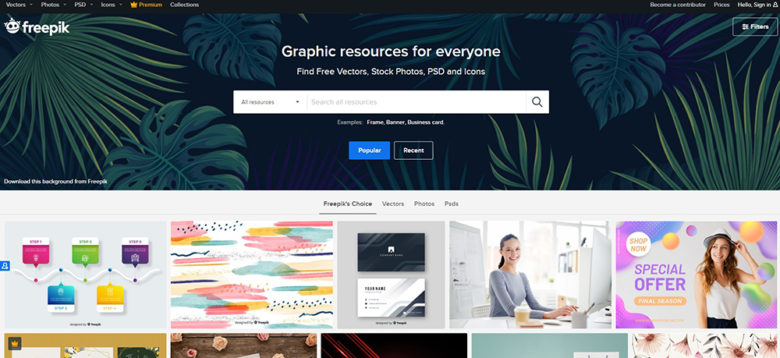 Following the latest statistic, 2 out of 3 online users prefer to browse through a beautifully designed website. It also shows that 75% of visitors form their opinion of a website based on its aesthetics. Unique and high-quality content is a must-have in case you want the site to find its audience. You should understand that today's customers, readers, shoppers, and visitors are quite spoiled. All in all, the webspace is full of strikingly-colored websites. Your site may be lost on the outskirts of Google if it won't get proper attention.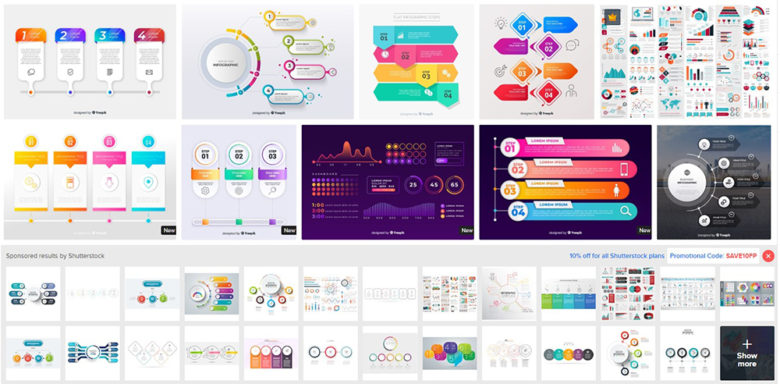 The thing is that unique content is not only about the text you post but about the illustrations too. That is why I decided to add FreePik to this list. It's a free graphics resource for designers, marketers, bloggers, developers, etc. Here you will find tones of vectors, photographs, PSD images, and icons. Many of them are crafted for social media purposes, which allows you to promote on popular social media platforms. Others come in thematical sets, like fashion banners or music event posters. Plus, there are also:
Infographic sets,
Frames,
Borders,
Backgrounds, and much more.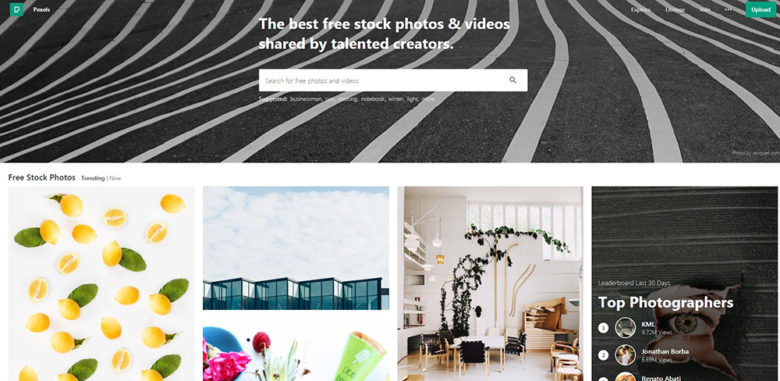 Last but not least, Pexels is another worthy illustration resource for web designers and not only. The gallery contains photos and videos made worldwide. No attribution required. All items are free to download. You don't have to give credit to the photographer or resource if you don't want to. Besides, it is allowed to modify the pictures the way you need.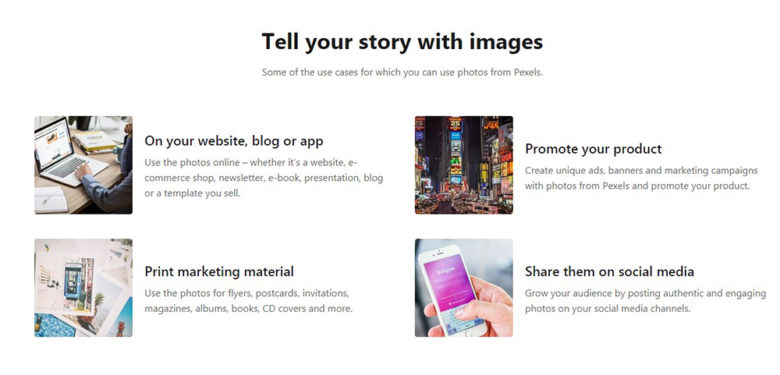 And what is not allowed?
Identifiable persons should not appear in a bad light.
Don't sell unaltered copies of a picture.
Do not imply endorsement of the product by people or brands on the pic.
Do not sell the pics on other stocks, marketplaces, or platforms.
Let's Discuss It!
So these were all the best website design tools and resources I wanted to share with you in this post. As you can see, saving time and furthering the working process can be easy. You just need to know which features to look for. What is more, it can also be budget-friendly. The days when running a website meant big money is gone forever. You can choose a lucrative membership, look for sets and bundles, or get a free website theme. And there are also lots of free visual content resources to explore.
To sum everything up, let me know what your must-haves are. Which features or web design elements you consider to be the most important ones? What is the best web design editor for you? Also, don't forget to mention your favorite resources in the comments.