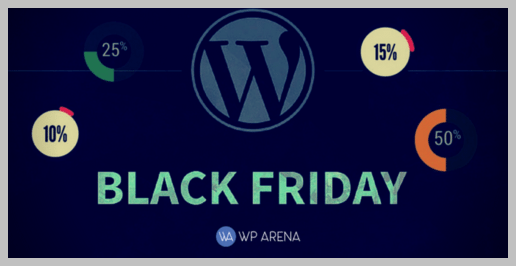 Black Friday is coming soon and Savvy WordPress users wait for it all over the year to get discounted items. This year, WPArena is going to cover all the Black Friday WordPress Deals in detail under 5 Different subcategories.
If you are a product developer and wants to list your Black Friday Deals here, please use the contact us page.
Featured Deals
Featured Deals placements booking will start from 16th Nov and Ends on 20th November. To Book, your place, visit the contact us page and submit a query.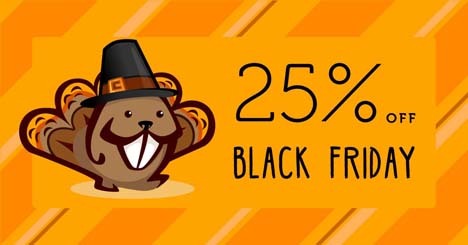 Beaver Builder
Discount:
25% OFF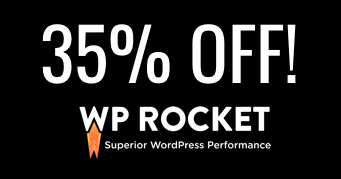 WP Rocket
Discount:
35% OFF
Top Deal Placement = Price $200
(Over 1000% More Conversions with logo)
Available Now
WordPress Black Friday Deals 2019 – Quick Info
| Deal Provider | Offered Deal | Starting Date | Ending Date | What's hot | Coupon Code/ More Info |
| --- | --- | --- | --- | --- | --- |
| Beaver Builder | 25% OFF | 23 Nov, 2018 | 26 Dec, 2018 | 25% OFF on all plans | N/A |
| ThemeBounce | 50% OFF | 10 Nov, 2018 | 15 Dec, 2018 | All Theme Club 50% OFF | WPArena50OFF |
| HookTurn | 33% OFF | 10 Nov, 2018 | 27 Nov, 2018 | All Plugins 33% OFF | N/A |
| Mystery Themes | 40% OFF | 24 Nov, 2018 | 28 Nov, 2018 | Editoral Theme and Newpaper Theme | #mtblackfriday |
| ProteusThemes | 90% OFF | 24 Nov, 2018 | 27 Nov, 2018 | Upto Ninety Percent OFF on Black Friday | BLACKFRIDAY90 |
| ThemeHunk | 40% OFF | 22 Nov, 2018 | 02 Dec, 2018 | 40%OFF on any WordPress theme Deal Page | FRIDAY40 |
| WP Coupons and Deals | 40% OFF | 20 Nov, 2018 | 25 Nov, 2018 | Easy to use WordPress Coupon Plugin | WPCD40 |
| ProfilePress | 25% OFF | 24 Nov, 2018 | 28 Nov, 2018 | Ultimate plan which promises lifetime update and support | BFCM2017 |
| MailOptin | 25% OFF | 24 Nov, 2018 | 28 Nov, 2018 | 25% OFF on MailOptin Plugin | BFCM2017 |
| Webhost UK | 50% OFF | 06 Nov, 2018 | 31 Dec, 2018 | Win prize of 1 Year hosting + 100GBP credit amount | BLACKFRIDAY50 |
| WPeka Club | 50% OFF | 14 Nov, 2018 | 02 Dec, 2018 | Get flat 50% OFF on all the Plugins and Themes | WPEKA50OFF |
| SlideDeck | 85% OFF | 10 Nov, 2018 | 02 Dec, 2018 | Get 85% off on the SlideDeck Mega Bundle (all extensions) | BF85OFF |
| GeotargetingWP | 30% OFF | 23 Nov 2018 | 30 Nov 2018 | Get 30% OFF at GeoTargetingWP | N/A |
| Flywheel | 30% OFF | 23 Nov 2018 | 30 Nov 2018 | 3 Months of Free Hosting | FLYDAY18 |
| Promotion Calendar Pro | 50% OFF | 20 Nov 2018 | 26 Nov 2018 | 50% OFF | BF2018 |
| | | | | | |
| | | | | | |
| | | | | | |
Black Friday WordPress Deals 2019
1. WordPress Themes Deals
2. WordPress Plugins Deals
3. WordPress Hosting Deals
4. WordPress tools and Services Deals