Anyone who's been in the e-commerce business for a while now will be able to tell you that nothing boosts business quite like a discount.
It's not surprising that there are so many coupon-based sites out there now – everyone loves a discount and the more companies that make them available, the better business is likely to be for all involved. So, if you're looking to boost business and make more sales, it might be time to start thinking about offering coupons and discount codes for your store or even getting into the coupon affiliate business.
Also Read: How To Build a Coupon Website using WordPress
If you're using WordPress, offering coupons and discount codes is, thankfully, really simple due to the huge number of plugins available to do most of the work for you. Check out some of the best WordPress coupon plugins right now…
Top WordPress Coupon Plugins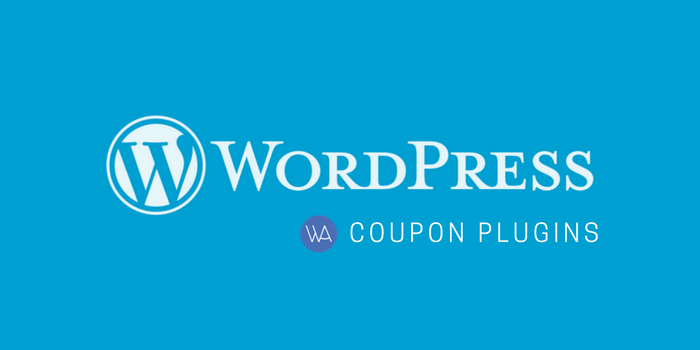 Coupon Creator is a highly rated coupon plugin, and with good reason too! Not only is it free, but it is very easy to set up, requiring only basic short-code to enable you to show your store's own coupons.
Not only that, but it enables you to let your visitors search for the coupons they are most likely to be interested in. This makes it particularly good for those of you who are just running a coupon site because your customers can check some Dell coupon codes or search for discounts at Walmart very quickly. The easier you make it for them, the more likely it is they will keep coming back to you above others. Of course, it's great for e-commerce platforms who want to manage their own discounts too.
Coupon Popup is the plugin you need if you want to have buttons that click through to coupons on the online store. It does this seamlessly, allowing you to quickly add buttons anywhere on the page, including in the sidebar, and it even allows you to hide your coupons until they are clicked on. It might be simple, but it is very effective.
The Magic WP Coupon Lite is the free version of the plugin, but it is so good that most of you will not need to plump for the paid version. This plugin is designed solely to assist you in turning your site into an affiliate website, so it isn't ideal for those of you who run your own commerce stores, but if you're looking to make money online by promoting other people's goods and services.
Where it beats the competition is in its ability to let your site's users give a thumbs up to your coupons. This might seem like a simple thing, but seeing that a coupon has been liked by other people can convince more consumers to use it. The click counter that is part of the lite version of the plugin works in a similar way, but it could backfire on you if you don't get much traffic, so be careful!
JC Coupon is another much-loved coupon plugin, which is easy to set up and benefits from unlimited options in the coupon department. Even better, you can manage your coupons from your WordPress dashboard, which makes it a whole lot easier to add coupons to your posts, check the expiration dates, update your offers, etc..
Another great thing about JC Coupon is that you can modify the colors of the coupons, which means you can match them to your brand for instant recognition. Oh, it also enables you to place your coupons in the sidebar, which is good for those of you who don't want to place the front and center of your coupon where they may take up too much space or detract from your main content.
Code Shop for WordPress can be used not only to sell coupons but also product license codes and vouchers. If you're familiar with Groupon, then it works in king od a similar way like that, but it can be tailored to give away coupons and such on your own e-commerce site too. The biggest benefit of this plugin is that it can be used with a large number of different payment gateways, which means you're likely to get more bites. It's also very easy to manage if you're already familiar with WordPress because it looks and feels similar to the content editor you use to produce regular content.
Viral Coupon is ideal for those of you who are using WooCommerce. It integrates seamlessly with that platform and works by requesting that customers take action on social media in return for a discount coupon. If you're looking for a good way to boost your sales and make your presence known on social media, then it could really help you out.
Actions that customers must perform to get a coupon are pretty simple things such as liking your business on Facebook or making a tweet about the coupon, so it is by no means prohibitive, and if you're offering a decent enough discount, it will get you the kind of results you're looking for.
Whichever of these coupons you choose, you are sure to see an increase in the amount of business you do. Even if you offer only a small discount, you will find that more people will be more willing to come over and do their business with you.  Of course, you'll have to find a way of publicizing your deals too, but that's a whole different matter entirely!