With the power of Cloud Computing, many local tasks now are moving to the cloud including code editor/IDE (Integrated Development Environment) such as  IDEOne, Cloud9, TutorialsPoint, and more. After making a trial of WPIDE – a new IDE which is made specifically for WordPress development, I 'd like to have a review in my post today.
Then, let's dig a little deeper to this IDE and see how it great for WordPress development.
Site Launch Ready 
A very specific requirement of a WordPress product is smooth running in a WordPress site. It means that apart from theme/plugin WordPress development, a test site or possibly two sites with one multisite should also be built cos it brings some different features. With WPIDE, just lauching a new project, then a WordPress site for testing your product online is ready. If necessary, you can also choose option to create a multisite for testing. This feature saves me a lot of time creating and linking product repo to the testing site offline or online.
Database Control 
If I work on local with localhost and XAMPP and phpmyadmin, I can easily access WordPress site database, create new database, table manually, check if new value added or not. This features for me is really important, I am so surprised that WPIDE provides it together with the site launch ready above.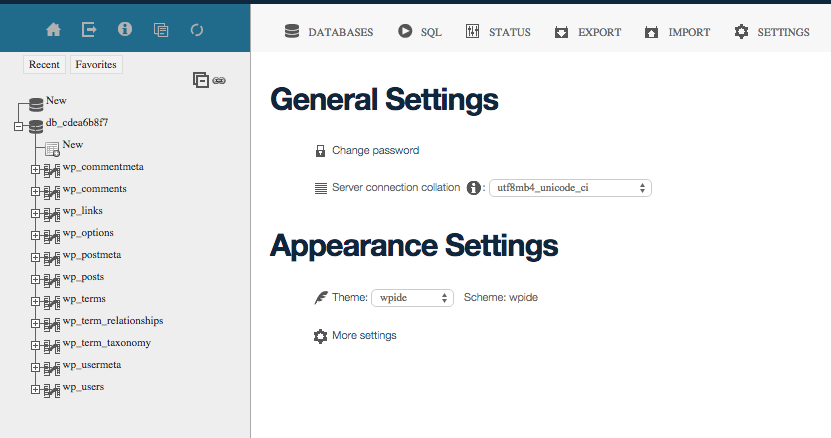 Code Completion and Quick Codex Access 
One of the most wanted features of every IDE is a good code completion, which can save developer a lot of time typing all the familiar code again and again.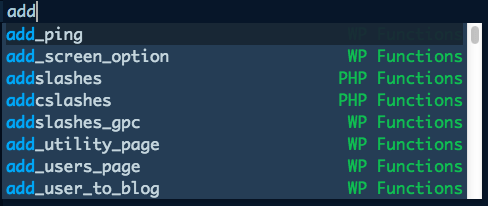 WPIDE works best with WordPress to create the great hot WP stuffs as the: Transport WordPress Theme, Resume Theme WordPress, Restaurant WordPress Theme it does provide not only WordPress function completion but also PHP code completion as they are main languages used for WordPress.
A quick access to the codex site is an important feature for every developer, WPIDE provides a summary for each WordPress function. You only need to double click to the function name to view.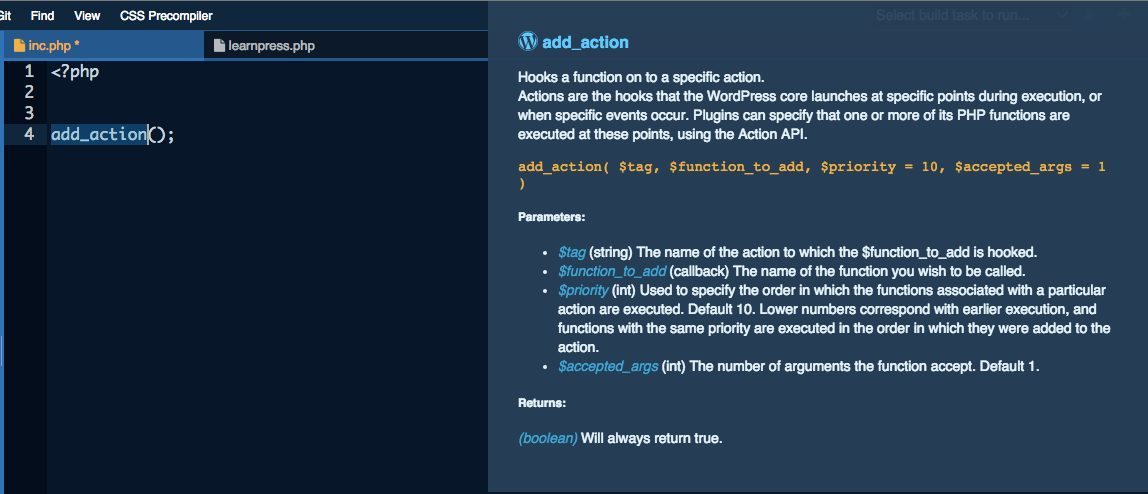 However, there is only a summary about the function, it might be enough or not, but the summary does not have any link for you to access the WordPress Codex site. In my opinion this is a deficiency.
Together with the code completion, WPIDE also has a very good code highlight for developer to follow the code, but if you turn from light theme to dark one, the function name is really hard to see, just refresh the site.
Git Integrated 
WPIDE also provides you a git public key for you to access to the github repo, which you can clone your code down to your computer to work offline.
Project generation, CSS Precompiler and WP Unit Test
As a IDE for WordPress, WPIDE gives you option to automatically generate plugin, theme and child theme for WordPress.
There are also available CSS Precompiler for LESS, SASS and SCSS with minify output and watch task, which are very helpful if you don't want to write the original css because of taking time.
The last feature which I want to mention here is WP Unit Test, for developer who prefer test-driven.
Make a try of WPIDE for your WordPress development project
Even though there are some existing deficiency, WPIDE is a new IDE solution which will save time for your WordPress development for the best WordPress Theme. It is worthy having a try for your new project. After working with WPIDE.net, kindly have some review if it will be a replacement for popular IDE solution right now like PHPStorm, Netbeans, etc?