With WordPress powered website you can create network which can have the ability to display unique URLs and offer some of the most requested Multisite features. This is all can be done through Domain Mapping WordPress Plugins.
WordPress Multisite
Multisite is a WordPress feature which allows users to create a network of sites on a single WordPress installation. Available since WordPress version 3.0, Multisite is a continuation of WPMU or WordPress Multiuser project. WordPress MultiUser project was discontinued and its features were included into WordPress core.
WordPress Plugins for Multisite Network Management
Creating A WordPress Multisite Network with Nginx

Do you have questions about how to enable multisite in WordPress? Lost? Since WordPress 3.0, admins have been able to walk through a few steps and create a network of sites within one installation. If you have ever wanted to do this, it can be fairly daunting if you have never managed multiple sites before. That's why I created this easy to follow ebook to walk you through it – complete with screen shots.
Click this link to download  Free —> Enable WordPress Networks (15631)
Domain Mapping
On WordPress multisite, you can use a custom domain for your blog, such as wparena.com, instead of the default address you get when you sign up, like example.wparena.com. This is called Domain Mapping, it is it's a paid service wordpress.com, If you are hosting your own site and using WordPress then all you have to unable your WordPress site into Multisite and need few plugins to manage your network sites.
WordPress-Multisite + Domain-Mapping Guide
Domain and Theme Mapper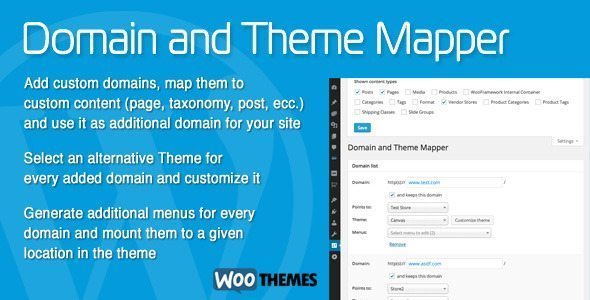 does domain mapping for different domains to different content
does domain mapping for different domains to the same content
choose different themes for pages, urls, domains
lets create different menu items for pages, urls, domains
lets manage widgets for pages, urls, domains
is compatible with custom posttypes and custom taxonomies
is multisite compatible
is compatible with the Domain Mapping plugin by WPMU
is compatible with every theme
set custom title for domains (WPSeo compatible)
WPML supported
supports child themes
By implementing Domain mapping on your self hosted WordPress Multisite, you can offer hosting service for all kind of websites. Your network users can select their own domain and can run profitable business online by providing your  services.
Integration with eNom or WHMCS, you can sell domain names on your website directly from your network site. Even they can have their own domain like their domain.com instead running on your sub-domain their domain.yourdomain.com by using Domain mapping plugins like  Domain and Theme Mapper, Domain mapping and WordPress MU Domain Mapping.
How to Create a WordPress Multisite
How to map domains to sites within WordPress multisite
WordPress Multisite Without a Domain Mapping Plugin
Image courtesy: lightweight WordPress multisite