You need the right tools for your WordPress Blog to get the most out of Twitter. New tools, services, Web sites, and applications are created for Twitter users every day, so the list of tools that you can choose from is always growing.

To help get you started, we want to tell you about a few of our favorite examples for Blogging, which give you a fun sampling that will give you some sense of different ways you can use Twitter.

Posterous lets you post multiple photos, video, music, all through email. Autopost to twitter via email.

Twitter promoter, follower and URL shortening service. Can be added to your website, has a WordPress plugin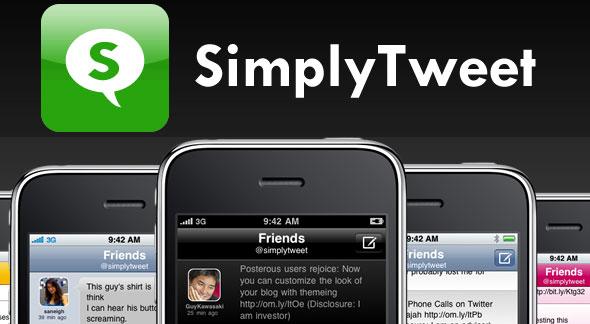 SimplyTweet makes using Twitter easy. It helps you send tweets easily and keep you informed via push notifications when someone messages or mentions you.

Twitter Tools is a plugin that creates an integration between your WordPress blog and your Twitter account. Pull your tweets into your blog and create new tweets on blog posts and from within WordPress.


Shareaholic is the the better way to share across Twitter, Facebook, E-mail, and more. Post URLs to Twitter from within your browser. Grand Prize winner of Extend Firefox 2, a Mozilla sponsored contest for the best Firefox addons. Works with Firefox, Internet Explorer, Chrome, Safari, Flock, etc.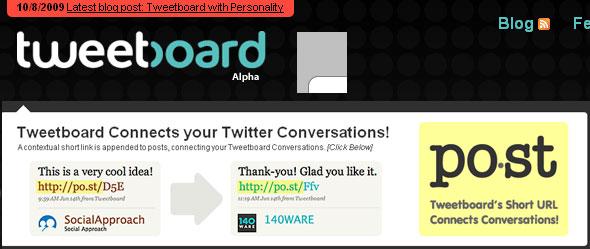 Tweetboard is a fun and engaging micro-forum type application for your website. It pulls your Twitter stream in near real-time (max 1 min delay), reformatting tweets into threaded conversations with unlimited nesting.

The Twitoaster WordPress Plugin automatically retrieves comments sent to your Blog via Twitter.

Twitter Remote is a cool widget from the creators of TwitterCounter. Twitter Remote is a widget similar to MyBlogLog. Basically, it shows Twitter users who visited your blog recently.
FeedBlitz automates turning publisher blogs and feeds into customized marketing communications using our integrated RSS feed management, Email marketing and Social Media services.
Daily post your tweets on your blog. This is the exact contrary of twitterfeed. supports openid. Daily email you tweets at your email address. This is the exact contrary of Twittermail.
With tweetbook.in one can generate a pdf e-book of her latest tweets and favorites.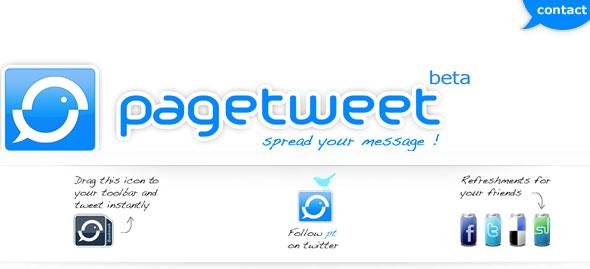 Button for any page on your site that automatically generates a tweet for someone to share that page on Twitter. Also shortens the URL using the root http://p8g.tw/

mytweetmark allows you to share your bookmarks, posts and blogs on twitter and facebook. We provide analytics to our users that helps them determine page views and traffic generated through twitter and facebook activities.

Spikr lets you update your status and tweets on Facebook, Twitter, MySpace and Yahoo from one place, instantly and free. No registration needed.

TweetMyBlog – Free Viral WordPress Plugin For Twitter that get's you more Followers while not getting banned.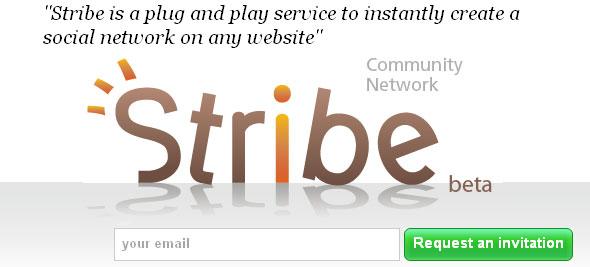 Enables any website to easily create a branded, customized social network. Stribe connects a community of site visitors, and gives them the ability to talk and share information across all areas of a site.

Twidl it! lets you SHOW what's happening. Photo sharing + picture blogging on top of Twitter. Deliver your tweets with webcam snaps of you, show your new gadgets Share a funny image, add a caption, speech bubble or a thought cloud with your tweet in it, show stuff your selling, and a lot more you can do on Twidl it! Free, easy and fun!
Tweetcooker is a tool to quickly and easily build custom Twitter widgets for your site, blog, social network. Here's a simple three-step process: 1. Build a live twitter feed about virtually anything you want. 2. Put it on your site, blog, social network so all your visitors can see what's going on 3. Live happily ever after.
Aquí is an iPhone app that sends your location as a Google Maps link to your friends via email, Twitter, Facebook or S/MMS. You can also send a photo with your location. Aquí also supports the new …

Get your own custom Twitter Sticker with your latest status update
Tweenius is a Flash Based Client App for Twitter. It Includes Tools no other App has.Compare and Contrast Lists of Followers and Followings.Auto Tweet and refresh are standard.
This WordPress plugin will change the sub-heading of you blog to your latest Tweet. It limits it's access to the Twitter API so that even in times of great stress on the Twitter server, the plugin should still be allowed access. You don't have to put in your own username either, it will display anyones Tweets that aren't protected.
A collaboration space for Twitter #hashtags (topics). Now #anyhashtag has a page at http://140h.me/anyhashtag. Any Twitter user can add or edit text and multimedia to support a discussion on Twitter identified by a #hashtag. For example, supporting #chocolatemilk there is http://140h.me/chocolatemilk.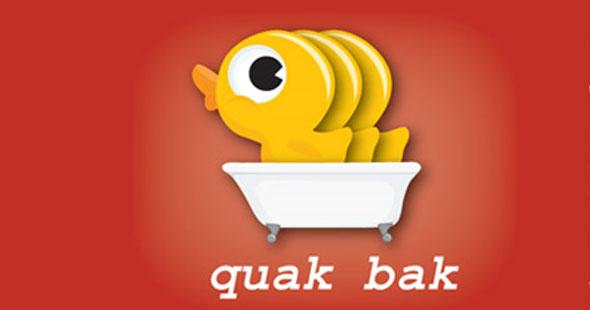 Quak Bak displays tweets on your blog that contain the URL to your post! Any page that you drop the Quak Bak code on, if there is a tweet that contains that URL, Quak Bak will pull those tweets onto that page. You can put Quak Bak on multiple pages as it reads the URL bar in your browser. Quak Bak only displays a maximum of 100 tweets.

The Instant Blogging Companion for Twitter. Blog with video, audio, widgets, and long text; automatically posts Twitter status updates.

Easily publish text, images, videos, slideshows and more. With a simple, intuitive interface and support for WordPress, Blogger, Typepad, Typo, Drupal, Joomla, and Expression Engine, Blogo is the best way to maintain your blog and spread the word with Twitter, Ping.fm and other supported services.

Twoxit is a widget that lets site readers tweet from your website.!

Create custom "follow me" buttons for your blog with any text included in the image!
Keeps your blog always fresh by regularly adding your latest and greatest content from FriendFeed or Twitter. No external passwords required!
a WordPress Widget plugin for your blog as an alternative to the badges provided by Twitter.
PingTwitter allows you to automatically update your Twitter Account when you publish a new blog post.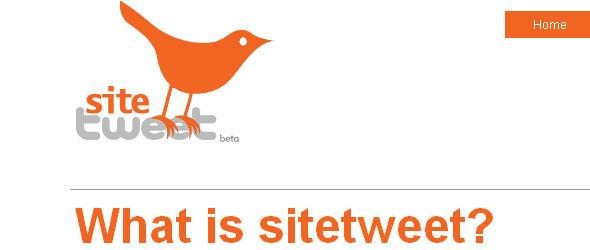 sitetweet allows webmasters to post immediate messages on Twitter about specific behaviors on their site. Usually installed on strategic pages, you can configure sitetweet to send a special message when a user performs a certain action on your site. You can use Twitter's options for private posts in case you want to control who follows your login.

PicPosterous lets you take photos and video on your iPhone and post them instantly on the web.
Kweeper is a hybrid service (launched in September 2009) halfway between a social bookmarking service (visual), scrapbooking and micro-blog, Kweeper can store and share in 2 clicks all pictures, videos, quotes, and soon audio files you find on the web and share them easily and directly on Twitter. Kweeper have an url shortener program
Twickie is a service that fetches Twitter replies for you (and gives you an easy way to export them).
The Twitterdoodle Twitter WordPress plugin will allow you to have automatic mashup posts created that are relevant to your site from the the daily chatter that goes on at Twitter and logged by Twitter search engine search.twitter.com. As an example, if your WP Blog is about televisions, you can have posts created that talk about certain brands or types of TVs.
Create polls for twitter. Tweet your responses. example tweet: Who is your favorite Seinfeld character? #Kramer, http://thatpoll.com/oukyxj

Twitter Buttons or Follow me buttons are in great demand , plus the demand is growing each and every day for new Twitter Follow Buttons. Create your own, unique TweetButtons website with this script.
Gadget The easiest way to add the retweet button to your blog pages is by installing our Blogger gadget Template Editor Our template editor offers more options on where you want the retweet button to appear on your blog Manual Editing If you'd rather manually edit your template, we have guidelines for that to
WordPress plugin for threading Twitter conversations
a WordPress plugin that updates Twitter when you create or edit a blog entry, it uses the bit.ly service for short urls.