Now bloggers do blogging to make money. And the first thing they want to do is to put Google AdSense on their blog. Embedding or placing Google AdSense on your WordPress can be accomplished in a variety of ways. Here is a WordPress guide that gives you different options for integrating Ads into your WordPress blog.
Google Adsense in a Sidebar
---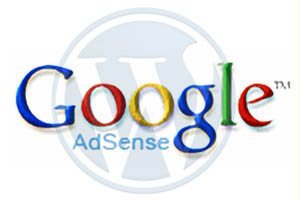 The easiest way to add adds in sidebar is to use WordPress widgets. Adding Google Adsense code to your sidebar and moving them into the order you want is easily achievable by simply dragging and dropping. You can also add anything you want including HTML code into a text widget.
The latest version of WordPress is integrated with widgets. If you are using old version which does not support widgets, than you can  grab the Sidebar widgets plugin. Keep in mind that not all WordPress themes are "Widget Ready" so if you don't see the widget option in your dashboard then you will need to Widgetize your theme.
Even more information
How to use Widgets: For bloggers: how to install and use Widgets on your own blog

Widgetizing Themes: For designers: how to make your themes work with widgets

Widgetizing Plugins: For developers: how to make widgets for WordPress blogs
AdSense Code Into A WordPress Theme
---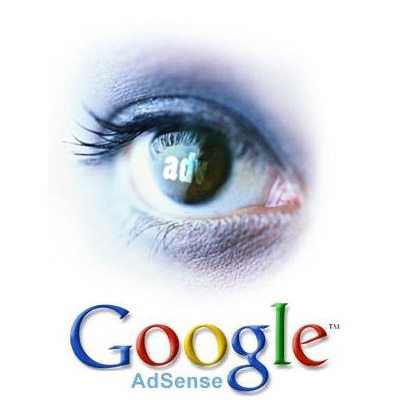 With WordPress Plugins like AdSense-Deluxe, you can place Adsense code on any post or page. If you don't want to use Plugin even than you can place to add your code in the main index template (index.php),  also be placed in the single post (single.php), page template (page.php), archives and if your theme has one the 404 template. Open one of the files and place your code just above the post content, so place the code above like this:
Your Code Here

<?php if (have_posts()) : //Are there any posts? ?>
Other places to place the code are:
Below the post,  above or below the comments:
<?php if ( comments_open() ) : //if comments are allowed ?>
You can experiment with many different places, just be sure to backup any file you are attempting to edit, and that the AdSense code or banner fits in the area and that all HTML or script tags are properly closed. It would also be wise to view your changes in different browsers and different size windows to make sure it looks right.
Best WordPress Plugins for Google Adsense
---
WordPress allows bloggers to easily integrate Google Adsense inside wordpress using plugins.For AdSense within a post I recommend following WordPress Plugins for Google  AdSense.
Adsense Deluxe – probably the most popular and perhaps the best AdSense plugin out there, AdSense Deluxe lets you automatically insert ads (it works with Yahoo ads, too) into your posts or pages. Very configurable and yet simple to use.
AdMan – integrates ads directly inside your blog posts. Compatible with AdSense.
AdSense Manager – a fully featured AdSense manager. Use the latest version only, as older versions had some issues with the AdSense terms and conditions.
AdRotator – AdRotator rotates (doh!) your AdSense ads, and combines them with other advertising programs.
Adsense Injection – inserts Adsense code randomly into a pre-existing blog. Takes a random paragraph (or br tag) break in your article and inserts adsense code. It does one per story on multi-post pages (home, archive, category) and let's you pick how many to show on single post pages.
Google Ad Wrap – show that pesky Google spider what content on your blog is really important
Adsense Beautifier – places images next to your AdSense ads, which should increase the clickthrough rate. Be very careful with this one, as there's some controversy over whether this violates the AdSense T&C.
Author Adsense – split revenue between several blog authors on the same blog.
AdSense Sharing Revenue and Earnings System – another revenue sharing plugin for AdSense on WordPress. Also shows you your earnings in real time.
Adsense Earnings WordPress Plugin – always be in control of your AdSense earnings, right from the WordPress Admin panel.
WhyDoWork AdSense Plugin – Thie plugin will help you to insert adsense ads on your blog with out modifying template with useful options. It's depend on you that what kind of different adsense ads wanna show on page. As you can insert ads 468×60 ad at the start of a article, or same on below of article in your WordPress blog. It's better way to add ads in blog with out working on template.
WP Simple Adsense Insertion – This plugin will help you to add google adsense ds to your blog post, pages and also in sidebar. There are so many plugin will help you to insert google adsense ads in post, but this plugin will help you to show ads in pages and sidebar too. Whenever you want to show ads in sidebar, need to using trigger text or calling the php function, it's simple and easy way to do.
Easy AdSense – This plugin will help you to insert ads into posts, sidebar and add a google search box. it's very easy to do, and it will give you complete solution for everything adsense related. You can customize google search with adsense. whenever visitor will earch it will show google ads too.
Adsense Ready WordPress Themes
---
Robust is a premium WordPress theme that will suite any project you can think off thanks to the fresh look and clean design. The theme comes with 5 color skins that are sure to impress any of your site visitors and will suite to your company's needs.
2 column, Traditional widget ready theme, Special styled head post and custom widgets to fit the blog design.