Almost every day when I visit new blogs on the internet I spot duplicated content. Anyone can build a free blog on Blogger or on WordPress.com. But do you know how to optimize your blog so it ranks well in the Search Engine Results Page (SERPs)?
Today going to tell you fundamental tips, which must help you to get you blog ranked well in the SERPs, because these are the first step to getting your site recognized by the search engines!
1. Optimize WordPress Blog Post for the SERPs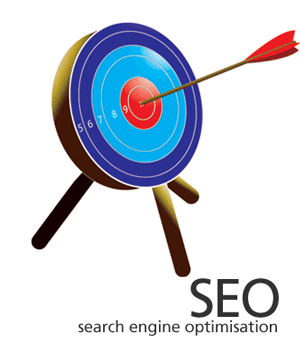 1. Write Title of the post accurately that describes the content of the post and this Title must not contain more than 64 characters.
2. Build your content strategy around keywords that are relevant to your business that you would like to get ranked for. For example, if your interest is WordPress Theme, WordPress Plugin, it is essential that you utilize that keyword in your title,  in the description, as well should be unique, interesting, authoritative, and RELEVANT.
3. Try to get Backlinks with high Page Rank sites that have some relevance to your business to link to your blog.
4. Be sure that 404 errors on pages redirect to your homepage.
(Create a file with this line at the top, and make your 404′s go to that file, it'll redirect to the home page. )
<meta http-equiv="Refresh" content="4; URL=www.domain.com">)
5. Complete your meta descriptions. and Address your 301/302 redirects
6. Ensure than your site's canonical errors are addressed so that you don't have split indexing by the search engines.
A search engines considers these points before indexing your blog post:
The Keyword terms are to be relevant to the blog  post.
Search engin consider the authority of the blog content.
The post must contact the revelant information with the blog or site
The existence of blog or post for a while.
Blog or site doesn't have a bunch of broken links.
Blog or website doesn't contain a mega list of keywords.
2. Submitting Your Blog post or Site to The SERPs
There are free and paid ways you can submit your site to 100s of search engines with the click of a button.
You must have a linking strategy to take all of your backlinks you create that link to your articles, blog posts, forum and profile urls etc and get those indexed and have multiple incomming links as fast as possible to get them 'rank juiced' up.
You must also take all of your RSS feeds (blogs, web 2.0 sites, articles etc) and add them to the mix as well but this will give us possible 100's of links to work with!! and the time to do this manually can literally take days of effort BUT NO MORE!!!! Introducing the
It's a simple 1-2-3 step Process:
Step 1 – Load Your URL's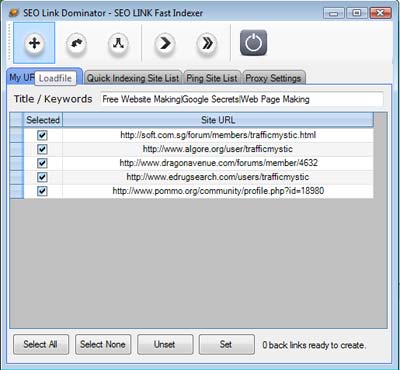 Step 2 – Ping Your URL's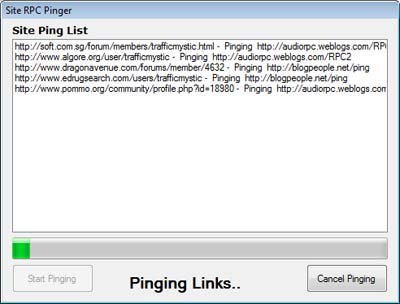 Step 3 – Meta Index Your URL's to 31,000 Sites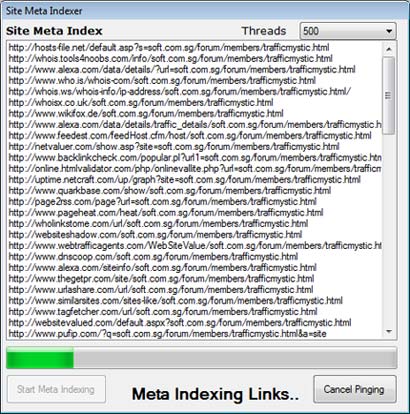 With the 'SEO Link Fast Indexer Tool' you can:
Import URLs direct from file or the clip board.
Setup spinnable keywords / anchor text for pinging URLs.
Fast Meta Indexing of your links to over 31,000+ sites.
Add new Ping and Meta sites with ease.
Full multi threading for lightening fast performance.
Proxy server support to hide your IP addesss.
And the best of all. This is all done via a 'click' of a button!! 1 click and your all done.
Get

INSTANT ACCESS

To

The SEO Fast Indexer Tool Now!
1. What in the world is Pingoat! ?
Pingoat is a service that pings or notifies a number of services that keep track of weblogs and publish them. By pinging, you let the services know that your blog has been updated and hence, they crawl and index your site, publishing your blog contents, thus increasing your blog's popularity.
Here you simply input your sites URL and it will submit to over 40+ search engines. It doesn't get any easier than that!  Submit Express offers a variety of link building services and they are worth checking out!
3. The FluffyLinkulator
Take advantage of the the Free FluffyLinkUlator, which has details about the submission pages for the search engines (google & yahoo!) and for DMOZ.org (a respected directory).
4. SubmitEdge
SubmitEdge offers a variety of link building services and they are worth checking out! You can submit your site to 200+ search engines for $29 with no work on your part. If your budget permits, this is a GREAT idea, its gets those spiders crawling your site!
SubmitEdge started out as a site that allowed users to maximize their return on investment by using the latest in directory submission services. We were one of the first few sites on the internet to offer:
Guaranteed ten day indexing of websites
Manual directory submission
Social bookmarking services
Search engine optimisation
Best WordPress SEO Plugins For Optimization:
The WordPress plugin community values SEO and has developed a number of plugins to help. Here are the best SEO plugins to help you choose the right tags, tell search robots what to work on, optimize your post titles and more. Do no use all these plugin, only install the one which fulfill your blog requirement.
One of the most popular plugins ever for WordPress, this plugin does a bit of everything for you from helping choose the best post title and keywords, to helping you avoid duplicate content and more.
2. Automatic SEO Links
Automatic SEO Links allows you to choose a word or phrase for automatic linking, both internal and external, set anchor text, choose if it should be "nofollow" or not, and more.  One of the best features of this plugin is that it will only do this for the first occurrence of a word in a post so you don't have to worry about spamming your post with numerous links to the same thing.
3. Google XML Sitemaps
An essential tool in any blogger's armory of SEO tools. While the name only mentions "Google," this plugin creates an XML-sitemap that can be read by Ask, MSN and Yahoo also.
This plugin allows you to install all sorts of meta-data, add specific JavaScript and CSS to pages, suggests tags for your posts and a whole lot more.
5. Meta Robots WordPress plugin
An easy solution for adding robot metadata to any page you choose on your blog.  You can use it to make your front page links into "nofollows," prevent indexing of search pages, disable author and date-based archives, prevent indexing of your login page and numerous other features.
6. Nofollow Case by Case
This plugin allows you to strip the "nofollow" command from your comments, and then you can apply it to only the comments you don't wish to support.
The Platinum SEO Plugin offers you such features as automatic 301 redirects for permalink changes, auto-generation of META tags, post slug optimization, help in avoiding duplicate content and a host of other features.
9. SEO Blogroll
Do you worry that the people you link to in your blogroll are feeding off of your PageRank?  With SEO Blogroll you can make separate sections for various groupings of links, with an unlimited number in each, and all of them will receive the "nofollow" attribute.
10. SEO for Paged Comments
With the introduction of paged comments in WordPress 2.7, there was a potential problem with search engines thinking you had duplicate content as the post would appear on each page.  This plugin aims to take care of this issue for you until the folks at WordPress change things up.
11. SEO friendly and HTML valid subheadings
Some themes for WordPress will confuse your sub-header tags based on the page they are to be displayed on, but this plugin will automatically reset them to make them more SEO friendly by moving them down one spot in the hierarchical tree.  In other words, h2 becomes h3, h3 becomes h4 and so on.
Images can be a great source of traffic as people search for images of various subjects, and this plugin helps you with making sure that you have "alt" and "title" tags on all of your images so that the search engines can properly index them.
13. SEO No Duplicate WordPress Plugin
If you must have duplicate content on your site for whatever reason, SEO No Duplicate will allow you to state which version of the post search engines should index while ignoring the others.
14. SEO Post Link
The post slug is the blog title you see in a browser's URL bar, and if it's too long, search engines won't take a liking to it.  SEO Post Link comes with an already populated list of words to cut from a title when it turns into a URL to make your post addresses that much friendlier.  You can set it so that it's limited to a certain number of characters, cut short words, cut unnecessary words and more.
15. SEO Smart Links
Love 'em or hate 'em, a lot of people use tag clouds on their blogs.  Since their inception they have been fairly unreadable by search engines, but with this plugin they will be converted to an SEO-friendly HTML markup that can be indexed.
18. Simple Tags
An extremely popular plugin that focuses on helping you choose the best tags for your posts by offering suggestions, auto-completion of tags as you type, an AJAX admin interface, mass tag editing and a whole lot more.
This is a more customizable sitemap generator than most with options to support multi-level categories and pages, category/page exclusion, permalink support, choices on what to display, options to show number of comments and more.
This particular plugin will do most of the usual SEO work of optimizing titles and keywords, but it adds a unique twist as it is mainly directed at people who use WordPress as a CMS.
45+ Top SEO WordPress Plguins – WordPress SEO
30+ Essential WordPress Plugins
Recommended eBooks: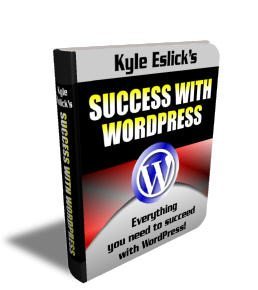 Success with WordPress is a popular WordPress eBook that covers everything from blogging with WordPress, WordPress as a Content Management System (CMS), SEO techniques, and of course how to monetize your WordPress blog  with AdSense and affiliate marketing!
Get eBook Success with WordPress