A plugin is a file or set of files that extend WordPress' core functionality. Plugins are installed in the /wp-content/plugins/ directory and need to be activated through the WordPress WP-Admin to work.
There are thousands of developers who create and distribute plugins to do just about everything imaginable. Generally if you need something, try Googling it or searching the WordPress Plugin Directory.
Weblog Tools Collection – is an excellent blog for keeping up with new plugin releases.
Here I am happy to compile the biggest collection of Premium WordPress Plugins anywhere!
Let your website visitors calculate their payments based upon the interest rates and loan amount entered.
One of the most unique features is that it gives the opportunity for your visitors to receive reports on their email account.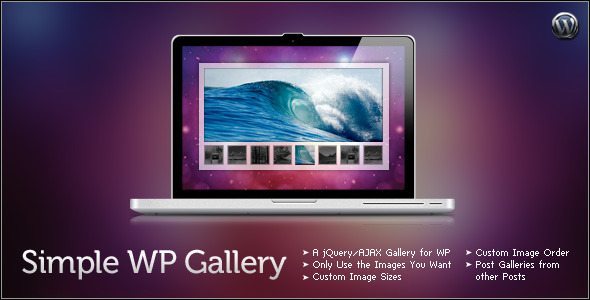 The Simple WordPress Gallery plugin overrides the standard WordPress gallery with a film-strip style one. Our goal here is to finally present a version of the WordPress gallery that's useful and not a pain in the butt. This plugin installs in a minute and is a breeze to use; it's as simple as it it awesome!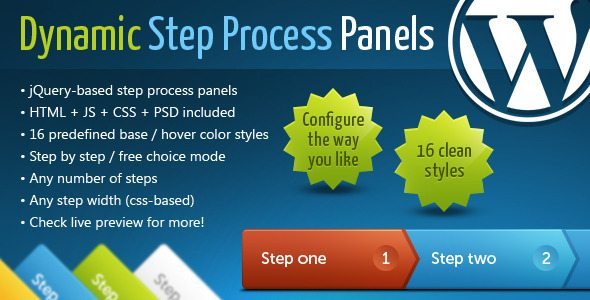 Dynamic Step Process Panels is a lightweight plugin for WordPress. It allows that any content can be represented in any number of tabs / steps. Can be used to:
* presentation of bulleted content,
* multisteps forms,
* provide a description of products,
* viewing photos,
* loading content from files via AJAX ,
* anything that comes to your mind
Adds a great simple looking gallery to your pages or post with iPhone and iPad swipe gallery grabs photos from Flickr. For more information on how to setup view documentation in plugin folder.
This plugin lets add your own branding to WordPress. Replace the WordPress logo from the log-in screen and dashboard with your own identity or even your client's. Add a custom dashboard panel with your own welcome message or help.
Take full control over the all menu's in the dashboard.
uBillboard is a slider for WordPress. We have been developing sliders for our WordPress themes for over a year now, and all that experience has been distilled into this one slider plugin. It is a premium quality jQuery-based slider with a nicely polished WordPress admin.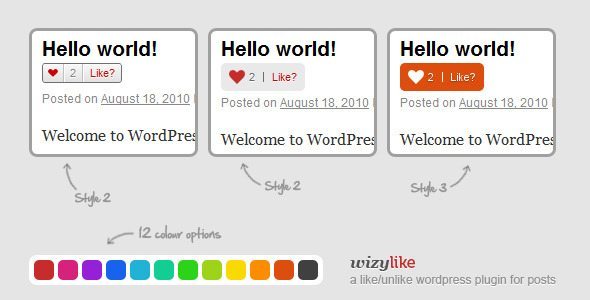 WizyLike is a WordPress plugin that allows registered users or visitors to like/unlike your blog posts. It allows the user/visitor to like your post one time only and unlike it of desired. WizyLike has 3 style options and 12 colour options for maximum customisation. The mark-up is dead easy to style so if ready made styles doesn't suit you, go ahead and make your tailored style
WordPress Weather allows the inclusion of a weather forecast in posts, the sidebar, and template files. The initial location for the forecast can be changed by the visitor. Default general and sidebar templates are provided, along with the ability for site owners to override using custom templates. The weather comes from the Google weather api.
Custom Backgrounds for WordPress is a plugin that lets you create individual custom backgrounds and apply them to any Page, Post, Category, Search page, Home page or Frontpage of your WordPress website without requiring a knowledge of html or css.
It has never been easier to use beautiful looking backgrounds for different sections of your website.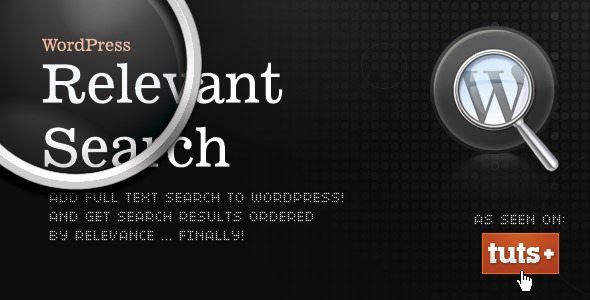 If you've always fantasized that WordPress would fix their search results and return something actually relevant (not ordered by date), but are let down on every new release. You've found the plugin to make that dream come true.

Detail
WordPress Automatic Plugin is a unique plugin that enables you to create a content based on your specified keywords that will fill your site content very fast and very reliable.
Operation:That smart plugin searches for your keyword in the article directories & Naturally include the author's resource box below each article to save the copyright.
With this widget, you can show your latest tweets on your website. Create your own widget with its great customizability.
This plugin enables you to replace your fonts with CUFON fonts and Google Library fonts.
* V1.0 contains over 30 beautiful hand-picked fonts
* Custom admin panel
* You can choose fonts separately for H1, H2, H3, H4 and BODY
* Cross-browser compatible
* easy installation
* further updates (I will add more and more fonts over time as you suggest anything).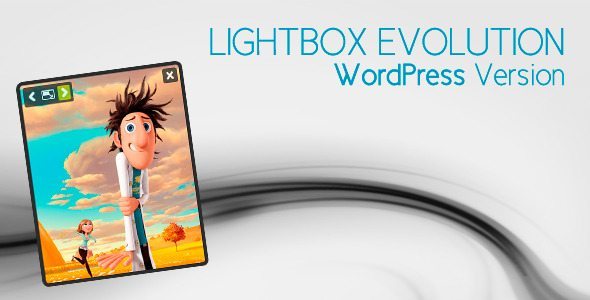 Lightbox Evolution is a tool for displaying images, html content, maps, and videos in a "lightbox" style that floats overtop of web page. Using Lightbox Evolution, website authors can showcase a wide assortment of media in all major browsers without navigating users away from the linking page.
ML Regions is a simple WordPress plugin that allows you to define a custom region anywhere on the site and add any content without using WordPress custom fields.
You can use ML Regions anywhere in WordPress templates, admin pages or posts.
Read the FAQ section on how to display the content of the regions.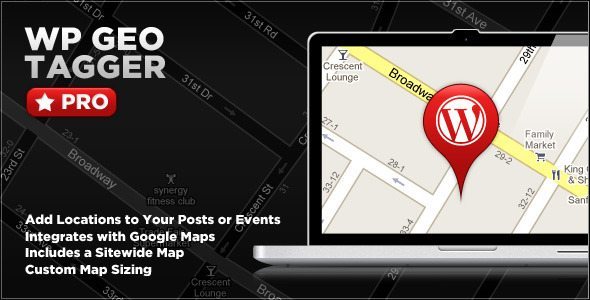 The WP Geo Tagger plugin can be used to add your current location to posts or to add an event location, so your readers can get directions in a snap. It even integrates Google Maps right on your posts!
* Add locations to your posts
* Include a Google Map using that location
* Creates a "Master Map" for your site, including all sitewide geo-tags
* Takes about a minute to install
* Includes full documentation and a screencast for any customization needs
Detail
This WordPress Plugin allows you to insert customized MyGamerCard.net Gamercards into any post using shortcodes. Numerous examples are included. Simply copy the shortcode, and replace the gamertag.
These cards can be used in any post on your WordPress site and is tested under WordPress 3.0.1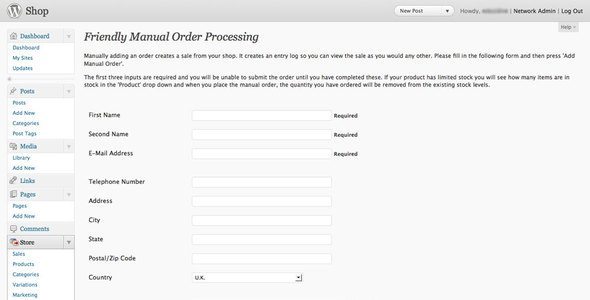 Friendly Manual Order Processing for WP E -Commerce provides an easy-to-use and flexible way for you or your client to process orders directly from the WordPress back end without having to go through the payment process necessary on the front end of the site.
Simple Sharing is an easy to use social network sharing plugin that adds a "share" box to each of your individual posts, allowing your readers to easily share your post over many of the most popular social sharing networks.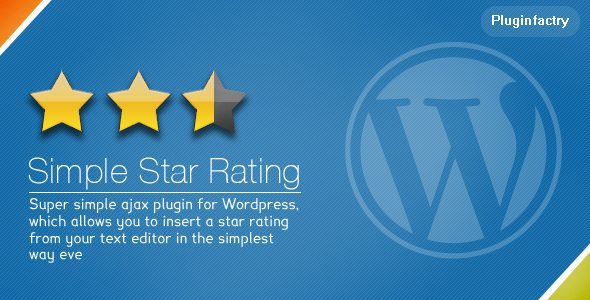 The Simple Star Rating plugin for WordPress is a very simple-to-use star rating system that you can use anywhere in your blogs & pages by clicking on an additional button integrated in your content editor.
Choose the number of stars, the default value, the color and the size of your rating items within the WYSIWYG editor, through a dead easy slider-based popup. Then let your visitors rate your posts, movies, recipies and more…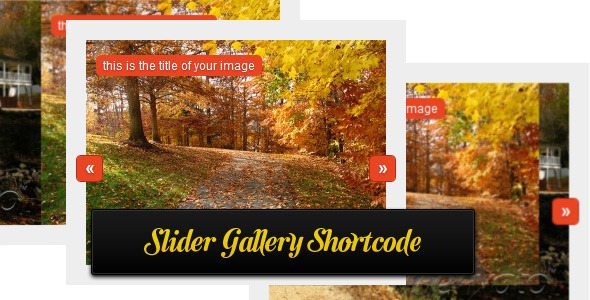 This plugin creates a new shortcode for WordPress. With this new shortcode, you can create a slider gallery in seconds just by typing [slider] while you're writing your post or page. The slider will display the images that you have uploaded to the current post or page.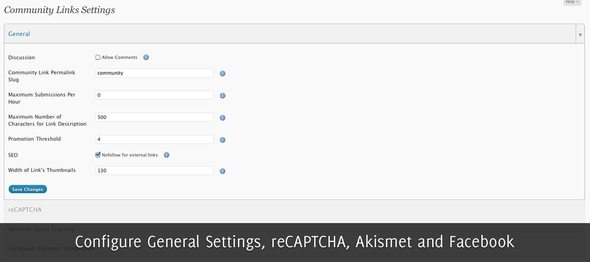 Looking for a way to add Digg-like features to your WordPress site?
WP Community Links is the best premium plugin on the market that lets you do just that, within minutes!
Seriously, watch how I turn a default WordPress installation into something similar to Digg within 5 minutes!
Just after spammers, Internet trolls are the most obnoxious and annoying beings in forums, boards and—yes, your weblog. They type with Caps Lock on or just alternate between lowercase and uppercase.
They leave a bad impression in your blog, annoy your visitors and usually break the discussion. If there's Akismet for spammers, why wouldn't there be a filter for Internet trolls?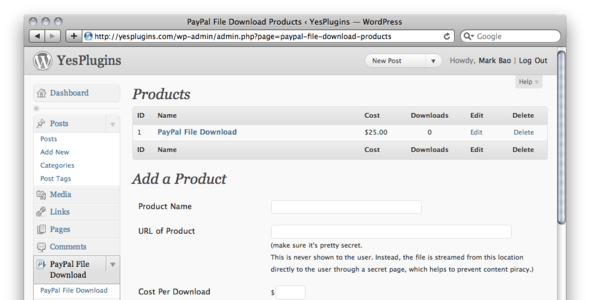 PayPal File Download for WordPress is the easiest way to sell digital content to your visitors. Easily sell and automatically deliver e-books, PDFs, ZIPs, and any other kind of file to your customers—with built in IPN , email delivery, and download expiry.
Show what's hot in your blog right now with this WordPress Widget, inspired by the fine folks at Engadget.
Dont' confuse it with the 'most popular posts' plugins out there, all they do is extract the highest comment count of all-time, with Popular Posts Bar, you can show the trending posts by comments in say, the last 7 days.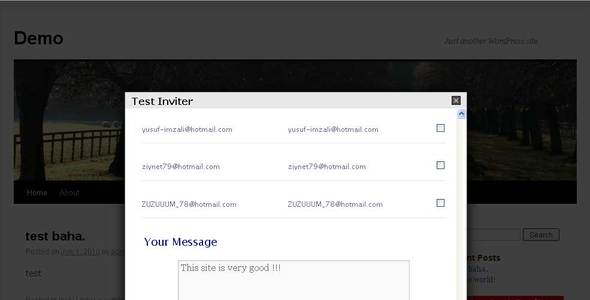 Introducing The Contact Inviter/Friend GOLD plugin & widget for WordPress.
Changing the skins and integration into WordPress is now very easy.
Install the Contact/Friend Inviter GOLD plugin for WordPress in minutes, then add it anywhere in your website!
Install the plugin in minutes and add it to everywhere in your site.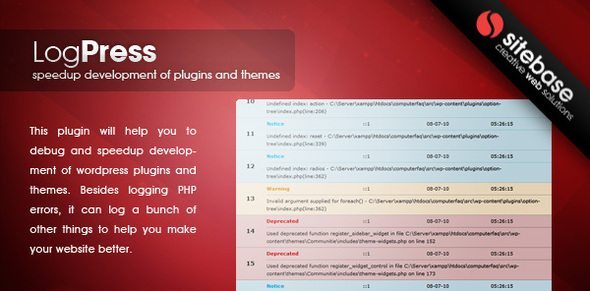 This plugin will help you to debug and speedup development of WordPress plugins and themes. Besides logging PHP error it can log a bunch of other things to help you make your website better.

Easily add Facebook features, including Like Buttons, Login Buttons, Comments, Social Plugins, and FBML to your WordPress-powered site.
Highlights:
* Drag-and-drop sidebar widget to add Like buttons
* Option to use Facebook comments instead of WordPress comments (WordPress 3.0 and up only)
* Full FBML integration using the Facebook JavaScript SDK
This plugin will make it extremely easy to create announcements pertaining to meeting times, bug fixes, feature updates, event planning, and anything else!
Using a range of very powerful WordPress features, WordPress Store Finder allows you to add an easy-to-use AJAX store finder to your WordPress website.

No one commenting on your blog posts? Get the conversation started with the Auto Comment plugin. Auto Comment automatically posts a comment on every new blog like: "Did anyone else see this?", "Who has experience with this?", "Has anyone tried this?", etc.
Support re-ordering of Posts, Pages and custom content types!
This is an elegant solution that puts a "sliding contact panel" on your WordPress site.
It will put a small "Contact" tab in the top left corner that expands to show a contact form and social media links when clicked.
uAd is a complete Advertising package by uDesignStudios. It has been first created as an additional feature for our WordPress themes, but has become a powerful advertising solution since. Now we've decided to offer this functionality as a separate plugin for WordPress for all of you to enjoy.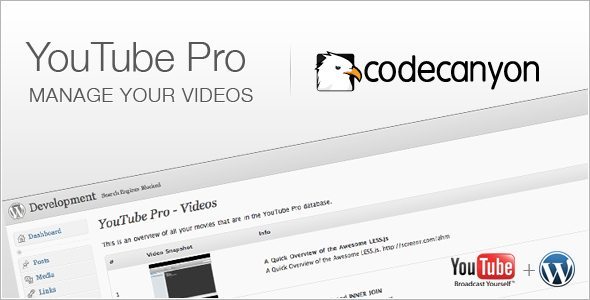 YouTube Pro is a great new plugin for WordPress 3.0! Upload, edit and delete your movies without leaving you blog! And that's not all! You can change the appearance of your player.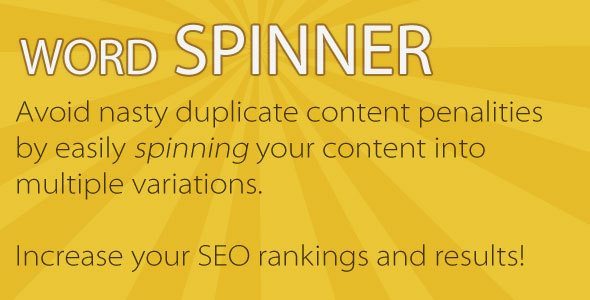 Spinner is a SEO plugin for WordPress that assists authors in "spinning" their content. Spun content allows authors to create Search Engine friendly variations and versions of their content and articles. The purpose of spinning content can assist Search Engine results by slightly modifying the title, excerpts and summaries of specific articles seen on multiple pages throughout your blog, avoiding duplicate content penalties enforced by most search engines.
WPContact allows you to add an AJAX contact form to your WordPress blog. The plugin adds a new widget which you can use in the sidebar or footer, and set the options like widget title, form labels, captcha. You can also choose if the guests will be able to use it.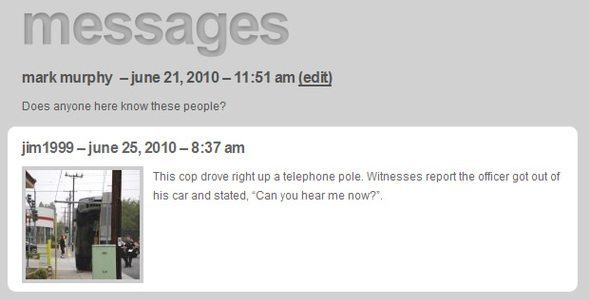 Wouldn't it be great if your blog commentors could attach photos with their comments? Now they can!
Images are automatically resized to a thumbnail size and large size (without stretching). Your comment approval queue shows the image upload, so you can choose which the images you want on your site. After approval, the images are shown next to the comment. Clicking the thumbnail, opens a lightbox with the full image. If there are multiple comments with images on the same post, you can browse through the full size images in the lightbox.The built-in settings page allow you to specify additional CSS styles to customize the look, images dimensions, and file upload field label.
Have you ever wanted to use your WordPress install as a file manager as well? Now you can! Use the WordPress admin panel to add users and files, as well as manage them and delete them. Give your clients/users login details for them to view the files and stop unwanted users viewing them.
This plugin lets you upload your own font files and apply them to any element of your website without requiring a knowledge of html or css.
Use your own fonts with any WordPress theme.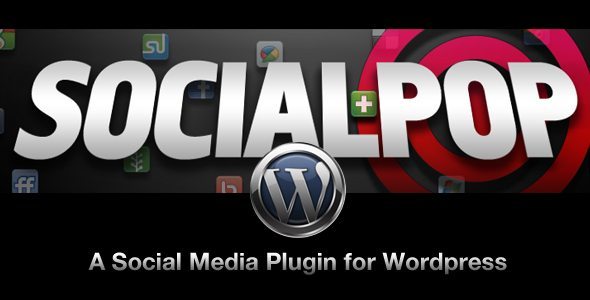 This plug-in adds social media sharing options under the content section on WordPress Posts and Pages.
Currently supports sharing for 26 of some of the most popular social media sites including:
With this plugin you can search and replace strings in you WordPress website. This will not change your database data because the search and replace is done just before the content is shown on the screen.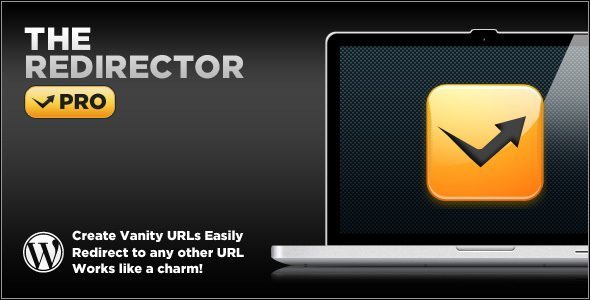 Easily create vanity URLs on your WordPress site to redirect to any other url. For example, you can use this plugin to have http://www.myblog.com/iphone point to a link on the itunes store. Obviously you can also use this to point many urls on your site to the same post.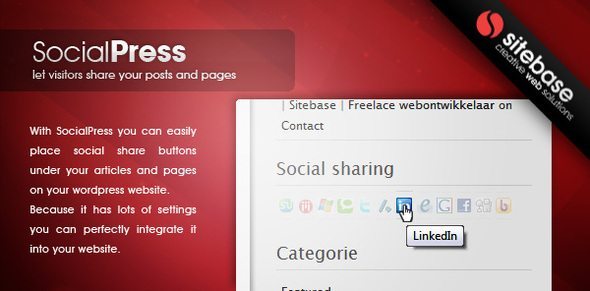 Socialpress is a WordPress plugin that lets your visitors share your posts and pages on their favorite social networks. You can define what networks you want to show and what icons to use. You can also add campaign parameters to your shared links so that you can see in Google analytics how many users click on your shared links. In the back end you even have a small analytics overview to see how many visitors are referred from the different social networks.
Try something different.
Lowrider Triple Slider is a non-traditional slider for WordPress.
* Install and configure as a WordPress plugin.
* Drag and drop images into slides you create in the WP admin.
* Hook a blog post to each slide so the slide links to a post.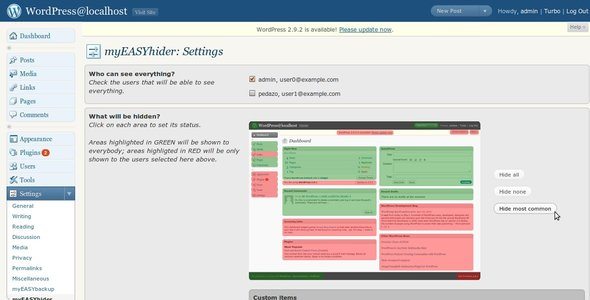 myEASYhider let's you remove almost any item from the Administration pages.
This is the PRO version including the following features not available in the free version:
* you can replace the WordPress logo in the administration page header with the image you like (the image size must be the same: 32×32 px)
* you can change the colors (text and background) of the administration page header and footer – you can customize the text in the footer left side by replacing the original text/links (Thank you for creating with WordPress. | Documentation | Feedback) with whatever text you like
* donation and advertisement is not present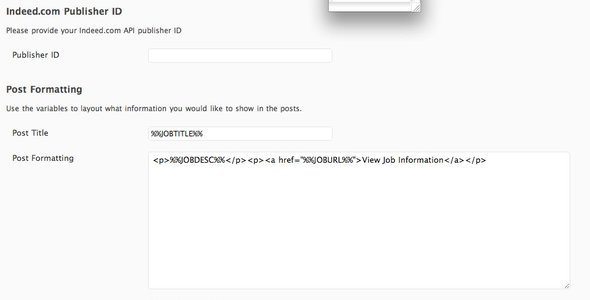 The IndeedPress WordPress Plugin gives Indeed.com publishers the ability to parse Indeed.com XML job feed directly into WordPress categories. All jobs are appended with the Publishers Affiliate ID in order to earn commissions from Indeed.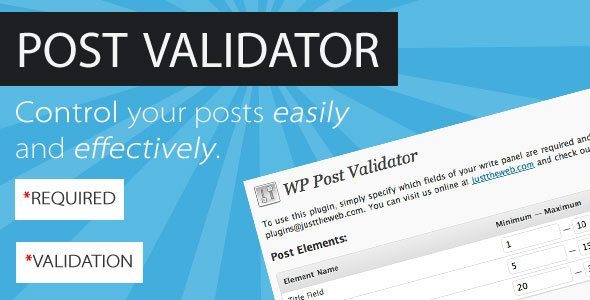 WordPress is full of wonderful settings built-in to allow for greater control over the material going into your posts. However, if you run a site with more than one author or you do not have time to moderate every detail about a post before it gets publish: WP POST VALIDATOR is the answer.
It's never been easier to add Google analytics and event tracking to your websites. This in combination with a campaing url generator tool makes a powerfull WordPress plugin to get the most out of Google Analytics.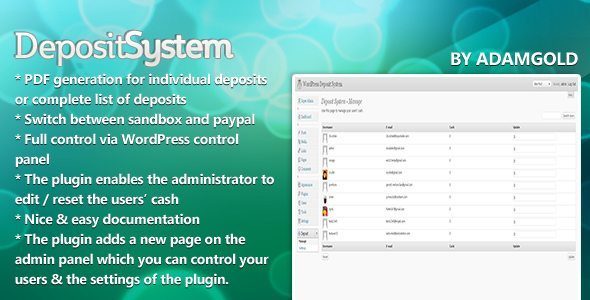 The deposit system is similar to the one they use on ThemeForest (and other envato sites). The system enables the users to deposit their money into their accounts, and lets the administrator to control all of the cash in his blog & the settings of the system.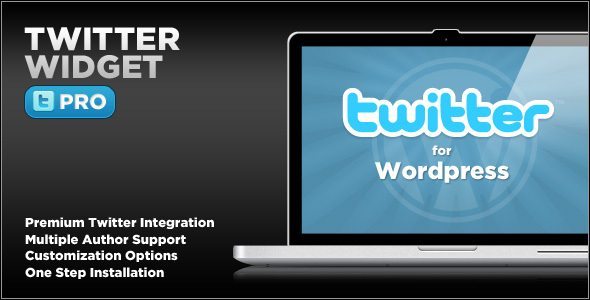 If you own just one twitter plugin for WordPress, let it be this one! The only premium twitter plugin out right now – with support for multiple twitter users and includes a ton of premium options. This is the last Twitter plugin you'll ever need!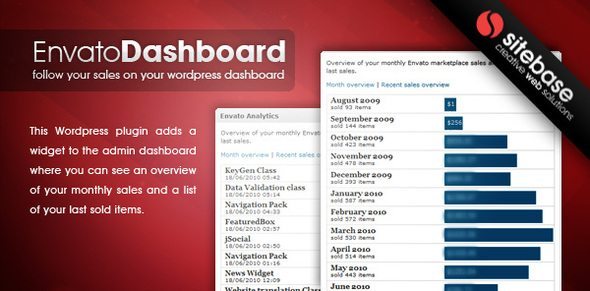 This WordPress plugin adds a widget to the admin dashboard where you can see an overview of your monthly sales and a list of your last sold items.
53. Events Calendar Pro – WordPress Premium Plugin
Version 1.2 is now available for download! Once you've downloaded the updated plugin:
*. DEACTIVATE your previous copy
*. UPLOAD the new one
*. ACTIVATE Events Calendar PRO 1 .2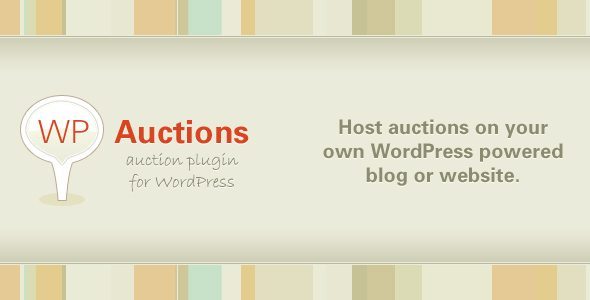 WP Auctions is a plugin that enables you to host auctions on your self hosted WordPress powered blog or website.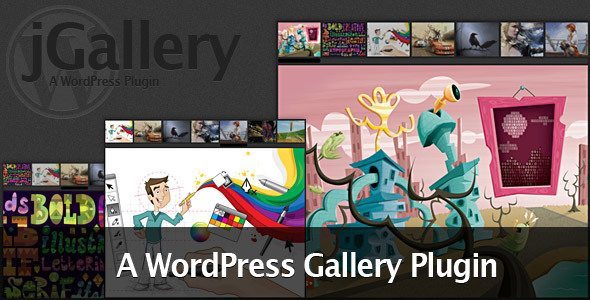 This WordPress Gallery Plugin gives you a simple and extremely customizable way to create a gallery on any post or page. You have the option to use widgets or shortcodes to insert your custom gallery into your web site. As well, the look of your gallery is fully customizable through the WordPress admin interface.
Simplify your WordPress posting workflow with our automated WordPress post tagger!
Why stumble around trying to determine what keywords from your post(s) are best for getting some extra Search Engine Optimization; while you can let All Tagged Up do the work for you.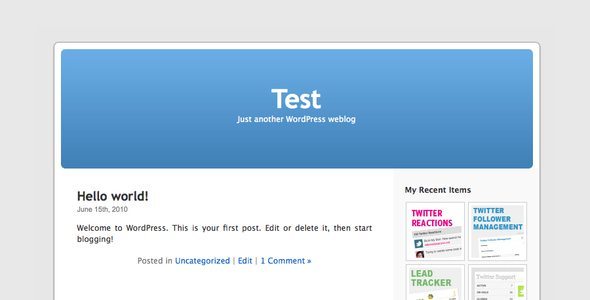 WP-Envato is a simple and easy-to-use WordPress plugin widget to display your most recent Envato items from a selected marketplace. When the plugin is installed, you just drag and drop the widget to the sidebar and edit your username and that's it!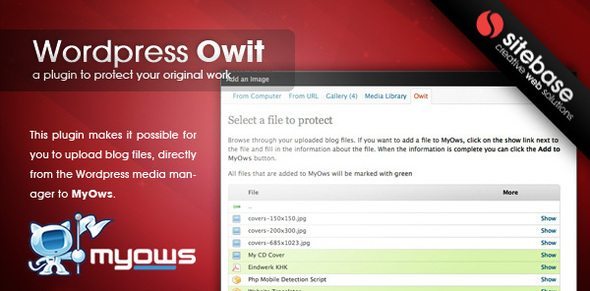 This plugin makes it possible for you to upload blog files, directly from the WordPress media manager to MyOws.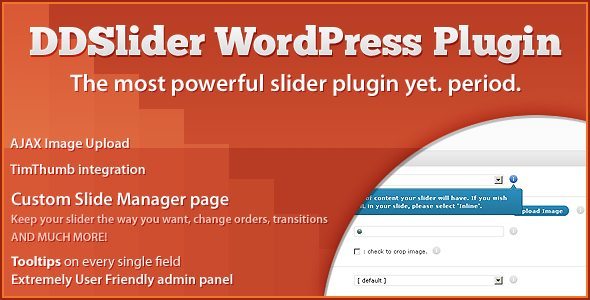 DDSliderWP features EVERYTHING that the jQuery plugin already offered PLUS a custom admin panel, with total management of slides.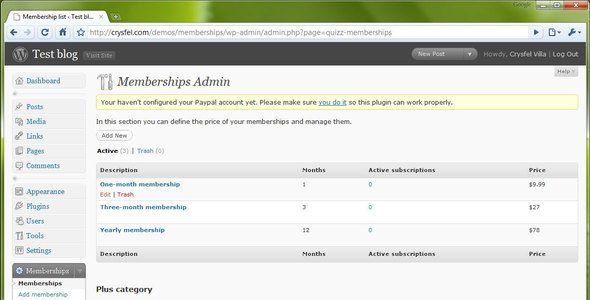 This is a WordPress plugin that helps you sell your content; you only need to install the plugin, create a category for your private content, setup the prices of your memberships and your Paypal account. Don't hesitate and purchase it today.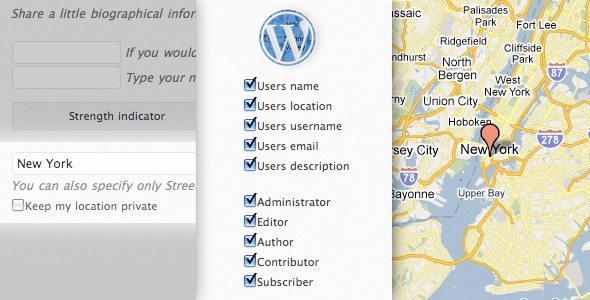 A WordPress Plugin which enables you to show your registered users locations on a frontend map from Google Maps. Comes packed with administrational settings for you to customize what information you want to display about your users and much more.
Detail
We offer guaranteed success for 1z0-519 dumps exam with help of latest 70-432 dumps and HP2-Z17 dumps practice questions.