Twitter and Facebook are the most popular social networking sites, By using them you can get traffic for your site. If you want to create Facebook accounts, in case you don't already have one, and want to add Facebook widget to your blog. I offer a free service to configure Facebook  settings so when you post to your blog, your Facebook accounts will automatically update without you having to do a thing! This saves your valuable time and effort in managing your blog, and Facebook page.
I'll use Facebook's NetworkedBlogs application to link your blog posts to your Facebook account. Your Facebook friends will then know immediately that you have a blog that may interest them!
Facebook is probably the most popular social networking site right now. You can use Facebook personally and professionally. However, if you are using it for business purposes, you must use what is called a "Page." Get inspiration from the following well design Facebook fan pages and create you own by reading these tutorials:
How To Integrate Facebook With WordPress
Facebook: FanPage Templates and Resource
Free and 1000 Premier Facebook Fan Page Template
Facebook Paypal Shop Template
Facebook Tips and Tutorials for WebSites Marketing
Well-Designed Facebook Fan Pages
---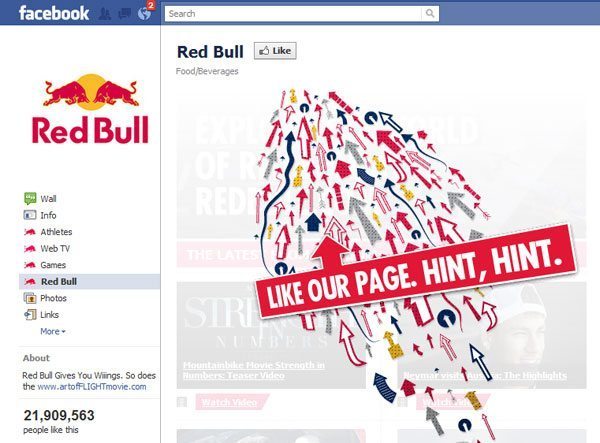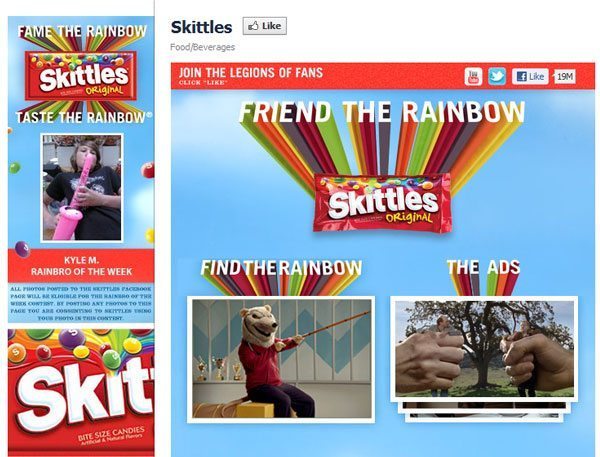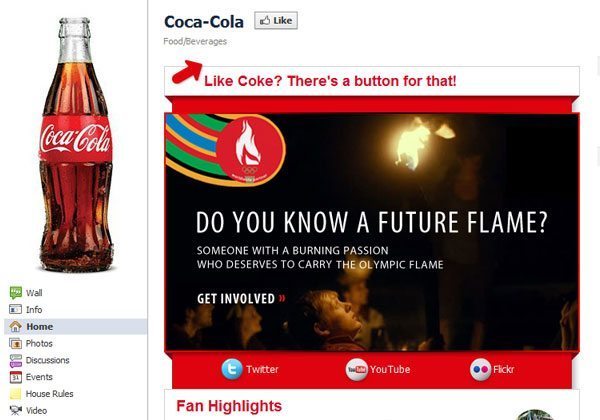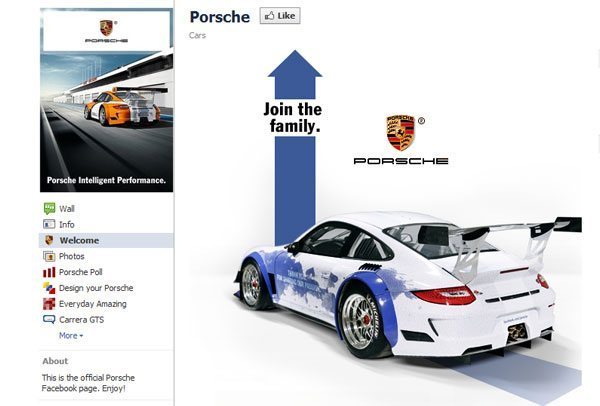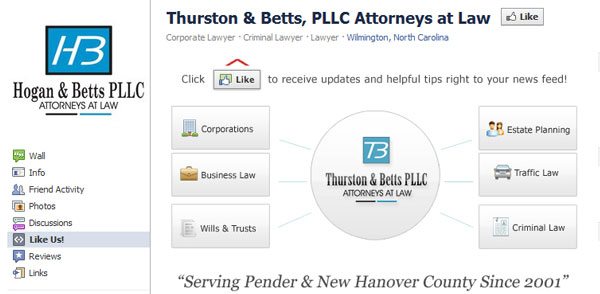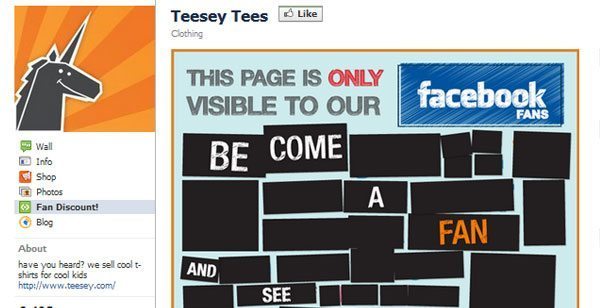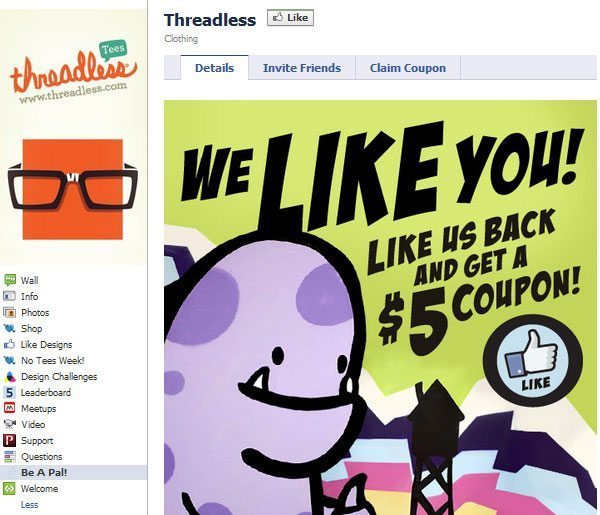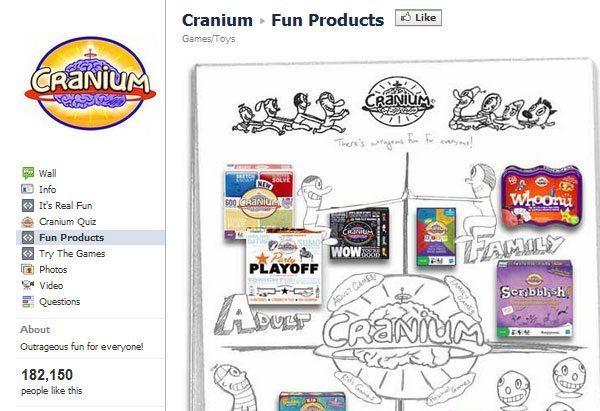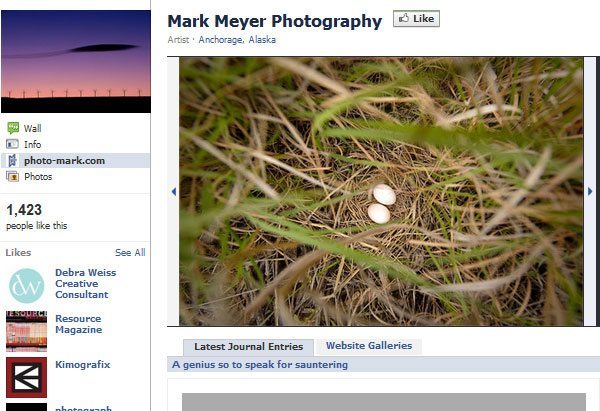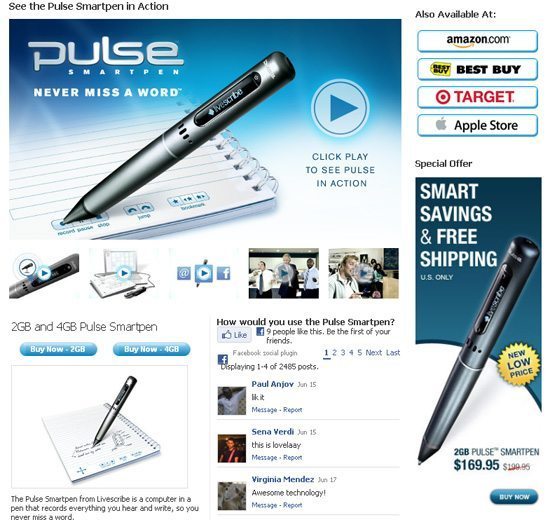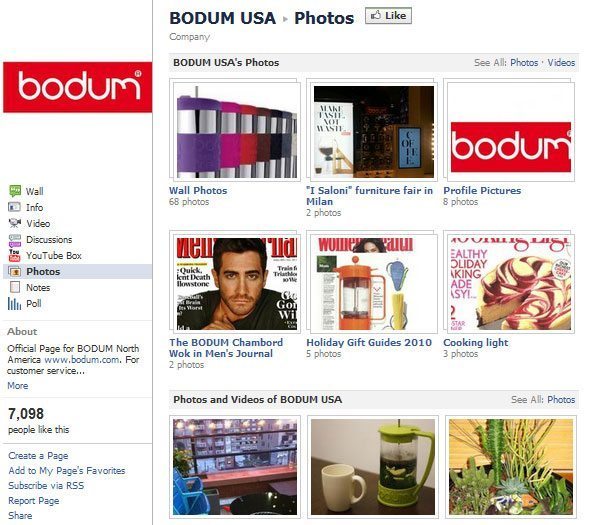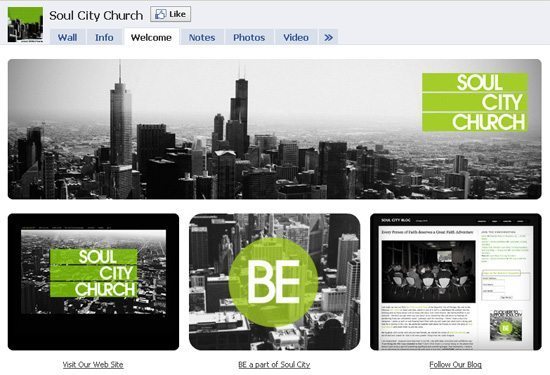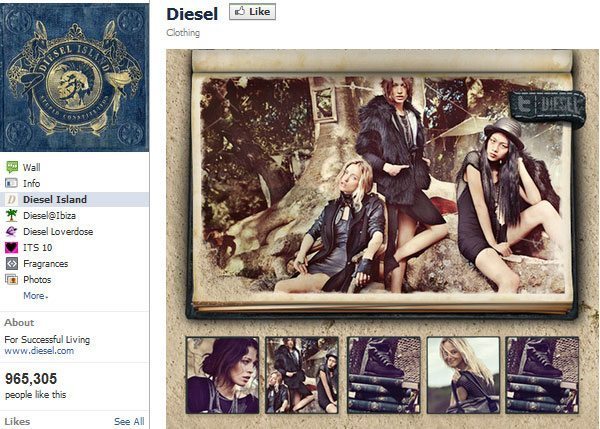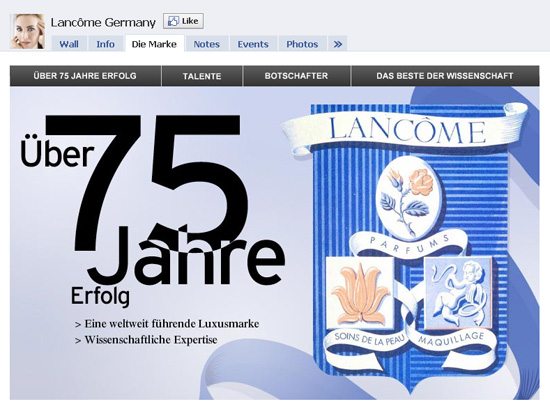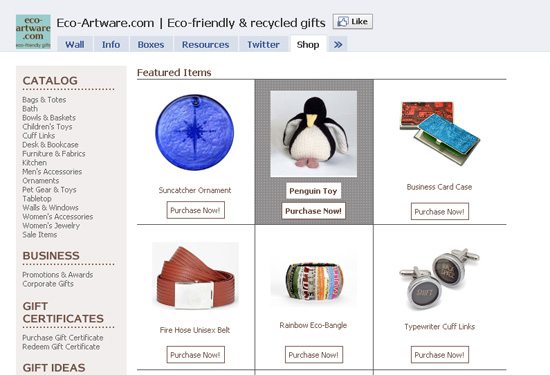 311 Musician/Band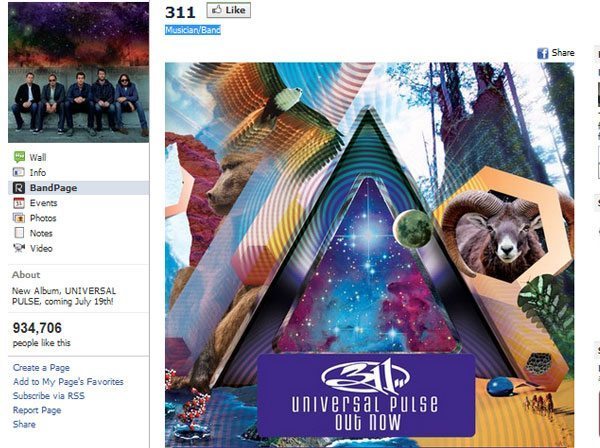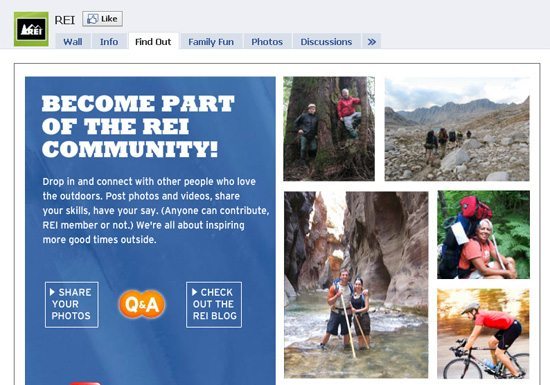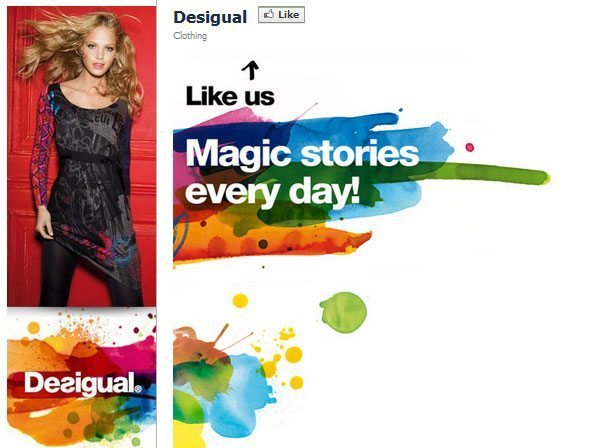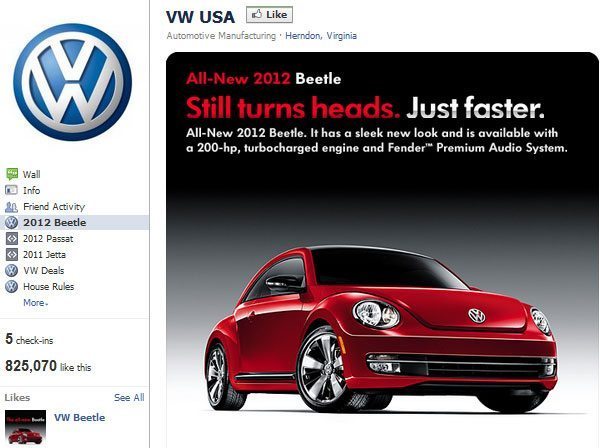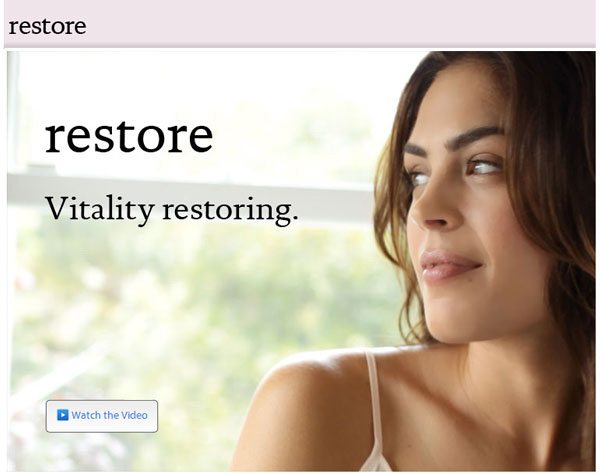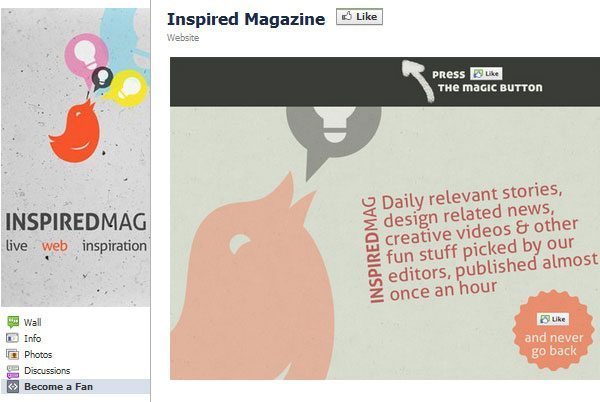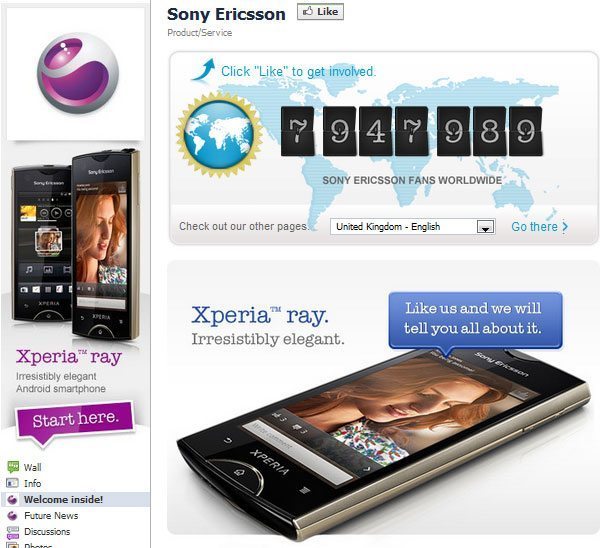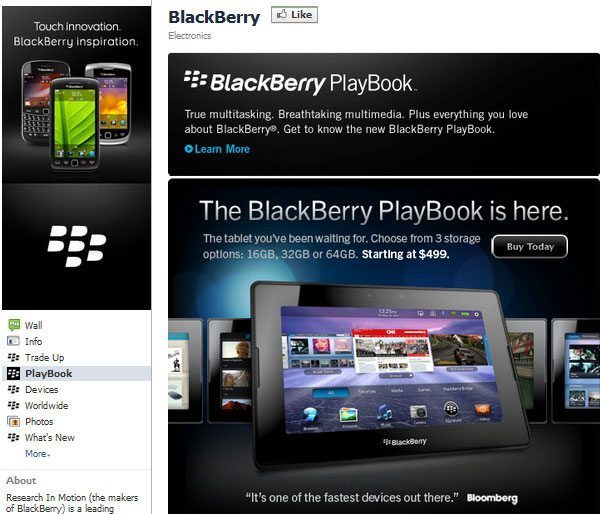 Facebook Resources And Tutorials
---
All Facebook: Unofficial Facebook Blog
How to Develop a Facebook Page That Attracts Millions of Fans
How to Use Facebook for Business and Marketing
A guide to present Facebook for business people and reviews the various options business owners have in order to be effective with Facebook business marketing.
How to Create a Facebook FBML Template
A tutorial about how to create a Facebook fan page in Photoshop. It uses a page for a photographer as an example.
Facebook Programming step-by-step tutorial
A tutorial of 22 lessons and covers all aspects of Facebook programming, including application development, displaying fan-only content and creating an interface for a Facebook page.
Static FBML: Not Every Facebook Fan Page Needs an Application
There is a Facebook application called Static FBML that could potentially save you a lot of hassle. This application was put out by Facebook, and it allows you to create custom HTML/FBML boxes and tabs on your Facebook fan page.
Extending Facebook Static FBML Tabs with Dynamic Content
If you're not sure what Static FBML is, check out my previous tutorial that shows you how powerful the Static FBML application can be, and how you can create very compelling, highly branded Facebook Fan page tabs without the hassle of building a custom Facebook application.
Taking Your Static FBML Microsite to the Next Level
Learn how to create sub-nav tab navigation within your Static FBML microsite using only DynamicFBML.
Creating a Custom Facebook Page
A Facebook Page is a public Profile that enables information about business and products to be shared with Facebook users and the public. An user should be able to create one in a few minutes. This article explains how to add custom tabs to your Facebook page to make it do more. Here we explain how we built a carousel, navigation tabs, forms, etc on the Webdigi Facebook fan page.
Google Analytics for Facebook Fan Pages
Setup Google Analytics account. If you already have one, create a new website profile. You can name it facebook.com or facebook.com/your_page_name. You will finally get your tracking code which looks like this UA-3123123-2
How To: Build a Facebook Landing Page for Your Business
This post originally appeared on the American Express OPEN Forum, where Mashable regularly contributes articles about leveraging social media and technology in small business.
Internet Explorer and Static FBML: Using External Style Sheets for CSS
This insightful article discusses aspects of applying CSS styles to your Static FBML application in Internet Explorer versions and other browsers.
8 Essential Apps for Your Brand's Facebook Page
Alison Driscoll is an interactive copywriter and social media consultant who specializes in Facebook. She authors a blog at alisondriscoll.com.
This article suggests a number of Facebook apps you could use to attract fans to your brand's landing page and to make them return repeatedly.
Add a Custom Tab to Your Facebook Fan Page (Starter Template Included)
Adding a custom tab to your Facebook Fan page really isn't that hard if you know a little HTML. But if you are daunted by CSS and layout, then today is your luck day. I'm going to give you a starter template to get going with and you can use that to get something up.
Facebook Best Practices for Non-Profit Organizations
This Facebook fan page guide is written by Diosa Communications, a company that specializes in social-media consulting for non-profit institutions and small businesses.
How To Create the Perfect Facebook Fan Page
This is a guest post by Jesse Stay, founder and CEO of SocialToo.com and all around great Facebook Fan Page coder. He's volunteered to give away a copy of his recent book, FBML Essentials: Facebook Markup Language Fundamentals
, to two readers. Scroll down to the end of the post for details on how to win.
Adding iFrames to Your Facebook Applications: 2010
Recent modifications in Facebook's API further restricted the use of iFrames.
Developing a Facebook Application for Absolute Beginners
With more than 300 million active users and 50% of them using it every day (source), Facebook can be an interesting way to make some viral marketing.
Customize Your Facebook Fan Page: Tips, Tricks, Applications
A quick overview of basic tips and tricks for customizing and improving your Facebook fan page.
Facebook Fan Page Templates
---
Free Templates: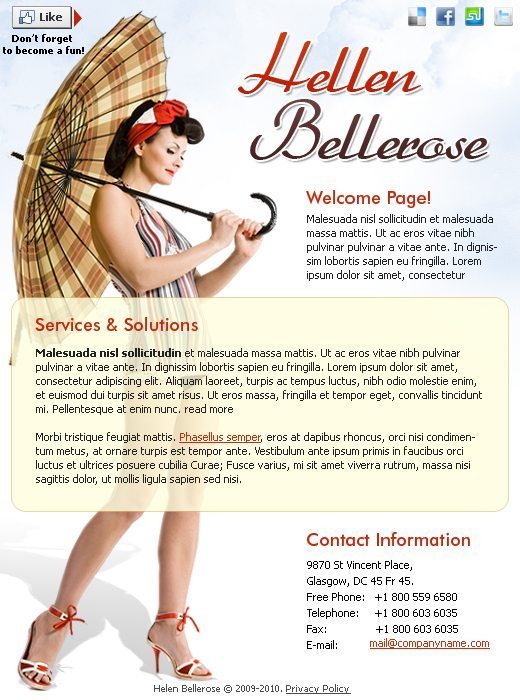 LayoutsPack team is glad to present you another freebie from our amazing designers – the elegant and cute Free Facebook template. We're sure that ladies will fall in love with it, and no wonder! The template looks so playful and romantic at the same time!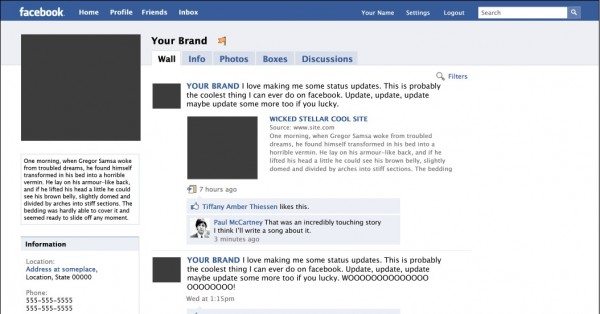 FYC is releasing a mock-up Facebook Fanpage with editable text, posting times and anything else you can think of.
IceTemplates is glad to offer you an absolutely cool free Facebook template with installation manual included inside. Follow this link to download the template and let us know what you think about it.
You MUST have some knowledge of HTML and CSS (box model table-less design) in order to properly customize these templates. You will want to host images on your own server or a service like Photobucket.
Inspired by a suggestion from a TES user, this template comes in two forms, allowing students to construct a Facebook page for a character from a text or some other context. In Word format, the form is editable, while a PDF version allows prints for worksheets to be written on.
Premium Facebook Templates: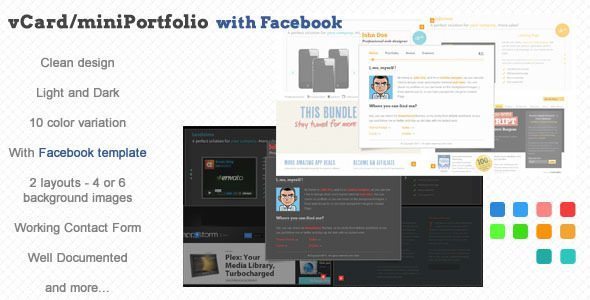 miniPortfolio is a clean and minimal vCard, with a small background portfolio, in which you can display your work, it also have a minimal Facebook vCard template, so now you can gain more clients with a Facebook marketing. The images from the background will resize after the user browser window.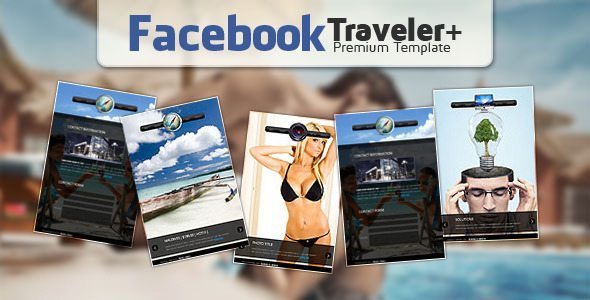 Very simple structure of XML and PHP allows you to change all content texts, logo and images fast.
This stylish template is excellent choice for any kind of business (travel agency, photographer, musician, anyone who needs portfolio, etc.)! To install the template read the FAQ or Facebook Tips: How to install Facebook Templates?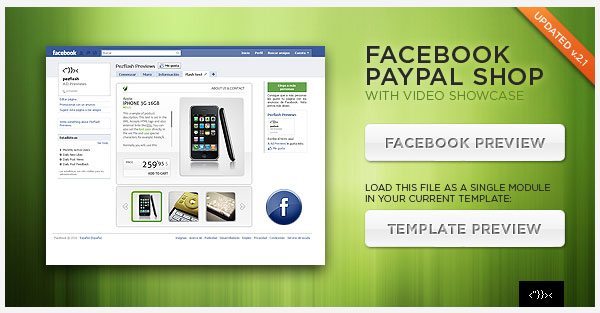 This shopping cart template is mainly focused for FACEBOOK usage, though it can be easily used as a useful module inside any flash template, usign external SWF loading. It has a powerful catalog to display any kind of media content, images, swfs and videos. It has a clean and minimal style, which can be easily customizated (almost 40 configuration parameters), from the xml file. Also several layered photoshop files with the preview designs are included in the pack.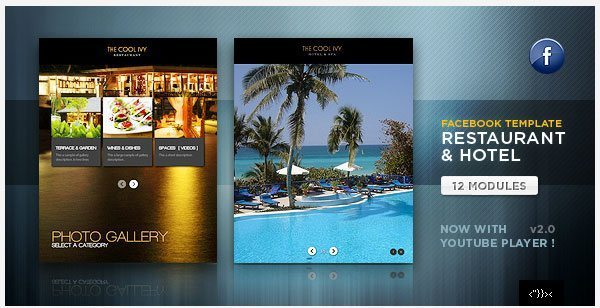 Creative template mainly focused for Restaurants and Hotels that want to have a stylish presence in Facebook, the world's favourite social network. Really flexible design and structure that can be used in many ways, even for other corporate sites. It has a clean and minimal style, which can be easily customizated (menu structure, all elements position, global size, color scheme, etc.), from the xml file. Also a full layered photoshop file with the design elements is included in the pack.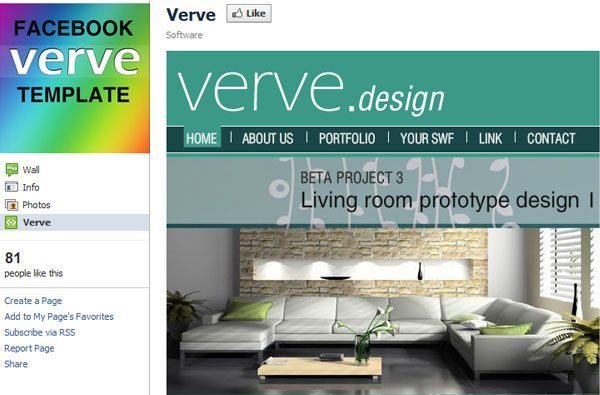 Verve is a Flash Template build for Facebook Fan Page Tab. It is XML driven and it has all the modules that are needed for a premium business solution, such as:
– presentation module that contains news and slideshow with text description
– text module with or without images
– gallery module with Ken Burns effect and Youtube support
– custom SWF module support
– external link
– contact module
"Nightstar" is Damojo's next generation Facebook Template, putting all the features of a full-blown Website Template into a Facebook Fanpage Application!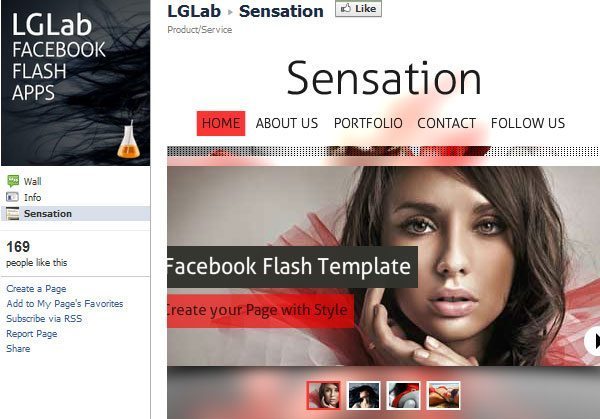 Fully XML Driven AS3 Flash Facebook Template.
Each module can easily be duplicated in xml.
2 Level menu with external URL support.
Unique in/out transitions for each page.
Load any external swf aligned top-left or center.
Music Playlist with album art and YouTube video support.
HTML /CSS formatted text content.
Footer includes HTML formatted copyright text and unlimited social icons with tooltip.
All the special characters supported by the font are already embedded in this file, you can view the full list of these characters in the news section of the preview.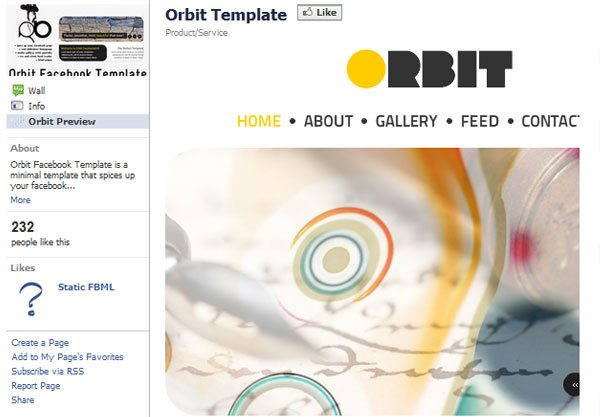 Orbit Facebook Template is a new full minimal facebook template made by rubenbristian.com. It comes with a cool home page featuring the best selling Ken Burns Slideshow, a media gallery which allows you to showcase your items in a really cool way, a text page,a feed reader and a sweet contact page.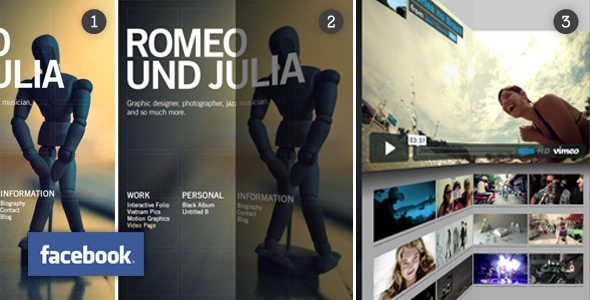 Marcfolo is proud to present the "Flipbook", an AS3 XML driven Facebook fan/ web page template. Whether you're an aspiring young creative professional or seasoned photographer this template was designed to give you a quick and easy way to showcase your work on the world's largest social network website.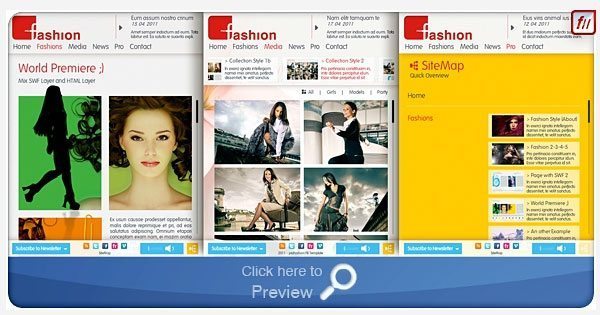 proFashion Facebook Template for pro usage. Thier  "pro" series is known for delivering top quality solutions for quick, easy and professional website productions. proFashion's stylish and trendy layout attracts attention and still makes your fanpage noticeable among others.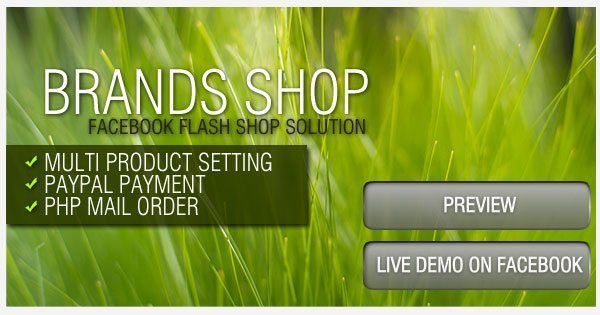 AS3 Flash Facebook Shop is a powerful dynamic shop, you can easily change all shop contents, Highlight Colours, Shop Labels and Texts via XML file.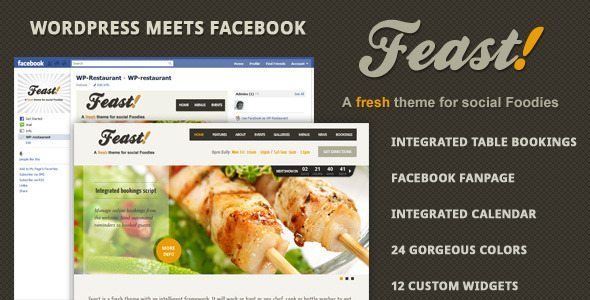 WP-Reataurant is a intelligent theme with unique features. It's easy to use, easy to customize and most importantly – it ads functionality not to be found in any other WordPress theme.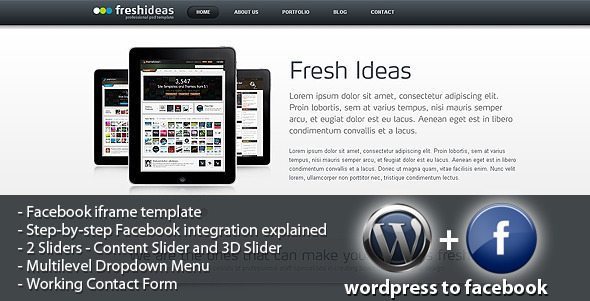 You asked for it, so here it is! FreshIdeas WordPress Theme is now available. With special features included like a bonus Facebook iFrame Theme, Google Web Fonts chooser, included DZS Contact Form and many more, this is the perfect theme to get your site started.