Ask ten bloggers to tell you what a blog, or weblog, is and you get ten different answers. It's surprisingly difficult to nail down an exact definition of a blog, because the term refers both to a type of web-based publication as well as to the underlying publishing platform.
Everybody can be a writer, but only some are good and few are truly talented. While a blogger doesn't need to be a Shakespeare, he should be above average at the very least in order to keep his readers coming back. This means having both a way with words as well as being creative. Once you've gained an idea of what blogs can do for you, it's time to look at the requirements for setting one up. These requirements are in themselves fairly low, since there are plenty of tools freely available.
I'm very happy to present to you my list of the best 101 blogging lists on the internet. If you want to add a list, just comment below and I will add it up.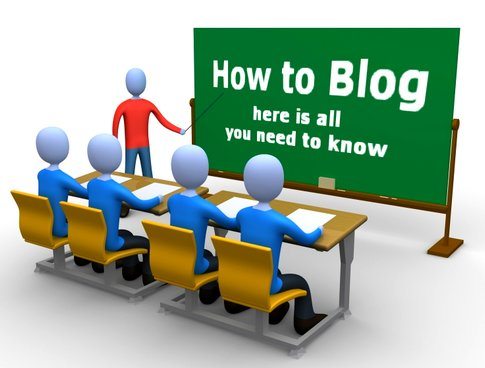 Make Money from your blog
1. Profitable Blogging Secrets
Many 'Profit With Blogging Guides' Are Simply Too Vague…But The Step By Step System You Are About To Learn Will Propel You From Novice to Expert Marketer In Double Quick Time!
2. How To Be A Good Blogger And Still Make Sales – The Top 3 Ways
A short, straight to the point list. What I love about this one is that it goes over how to make money without looking like a blogger who's in it just for the money.
If You Have A Few Hours Per Week, Then We Can Show You How To Earn Significant Income With Your Own Blog! Step by Step (by Step).
Get Income Blogging Guide Free Report

Complete Guide To Building A High Profit Blog Empire! Blogging Exploit guide is a simplified yet powerful action plan that will show you exactly how to start building profitable blogs in less than 24 hours using Free resources!
I recommend anyone who wants a genuine opportunity to make money online sign up for a free blog before they run out.
6. 3 Ways You Can Use Free Wordtracker Keyword Questions Tool To Earn Money
An awesome, short list of how you can make money from keywords.
7. Top 10 Tips For Earning Online
Take advantage of making the most money from your blog by reading this cool article that will show you what you should focus on.
8. 113 Ways to Make Money Online
113 ideas on how to make $$$ online. Simple enough.
9. 5 Tips on how to pick the perfect niche to make money
Step 1 of making money through blogger: Knowing what to blog about!
Driving Traffic to your blog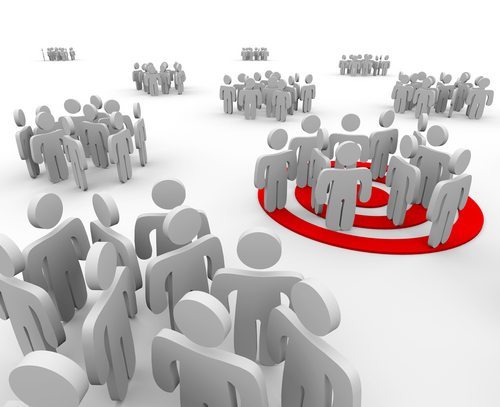 1. 7 Videos About Social Media You Need to Watch
Some people are visual learners, and there has been a list with 7 great videos to help you use Social Media sites better.
2. 15 Ways to Promote Your Site via Social Media
A great list with some pretty good points on how to use Social Media to it's fullest.
3. 30 Tips For Exploding Your Site Traffic
Some of the points covered in this post are more easier said than done, but I find it is a good way to give you ideas for getting more site traffic.
4. 10 Promotional Mistakes Of New Bloggers
You should be careful of where you advertise your blog, especially if you're a new blogger. This is a great list of articles to help you start promoting better.
5. 50 Ways to use Social Media, listed by Objective
Based off Chris Brogan's list of 50 Ways Marketers Can use Social Media to Improve Their Marketing, this list is just organized into sections to help organize it better.
6. Top 10 Reasons Why Great Content Fails on Social Media
It turns out that just because you have an amazing article, you still won't be guaranteed being successful on Social Media sites.
7. 11 Ways To Create Your Own Traffic Jams
Grow your traffic in 11 great ways.
8. 18 Ways to Ultra-Boost Your Technorati Rank and Authority
Technorati is an incredible website, and it is hard for most bloggers to use it to it's fullest
9. 102 Do Follow Forums To Increase Backlinks
What's better than a list of dofollow forums? Not much, here is another cool list of a ton of dofollow forums.
SEO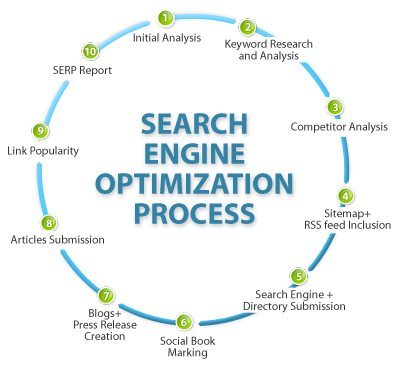 Your Mandatory WordPress Plugin. Now Powering More Than 2,500,000+ WordPress Pages And Growing!
1. 8 tips to enhance your WordPress blog SEO
A great list of SEO tips and tricks to better your SEO for your blog.
2. Link Building Strategies: 69 Solid Tactics
An article covering 69 ways to build your links.
3. 102 Ways To Make Your Site A Back-Link Superstar (Site has shut down)
A list of link building that makes you say "holy crap". Might take a while to load, so careful.
4. 101 Link Building Tips to Market Your Website
Another link building article from the best SEO place on the internet.
5. My Top 8 Search Engine Optimization Tips – Part 1
Yaro Starak is my blogging idol, and this is just another piece of advice that makes him such an amazing blogger.
6. 8 additional optimization steps for your WordPress blog
A beginner, but an essential optimization checklist for everyone out there.
7. Almost 7 Ways To Re-Optimize Your Posts
8. 18 Nasty Ways to Get Backlinks
Be very careful: Read this post and to the opposite of every thing said in it. If you do anything listed, you should stop. I only include this so you can learn the difference between getting backlinks the right way, and the bad way.
9. 20 Practical SEO Tips to Super-Charge Your WordPress Blog!
A pretty straightforward SEO blog post, it's a checklist of 20 SEO tips you should implement to your WP blog.
10. 7 Reasons Why Your Website Was Penalized or Banned by Google  (Link Deleted)
A short list, but it's very important. Google makes or break your website, you have to be able to know how to cooperate with them.
10. backlinko.com/link-building
a guide to link building that cover the very basics all the way through to more advanced strategies:

Blog Design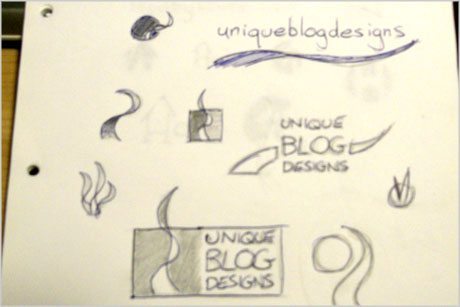 1. 100 Excellent Free WordPress Themes
Amazing list of 100 free WordPress themes.
2. 13 Tags to delete from your theme
WordPress has so many things to call in the header, there's no need to do it with PHP. Remove these 13 tags from your blog, and you should see a difference in your blogs loading time.
3. 20 Free 3 Column WordPress Themes
A fantastic selection of WordPress themes that all have one thing in common: they have 3 columns.
4. 140+ Free & Premium WordPress Themes Gallery
Probably the biggest theme list I've seen. It has free and premium themes in it.
5. 101 SEO WordPress Themes – Pure Gold
What's better than a great looking theme? One that is SEO friendly. Check out this blog post for both of those features.
6. 60 More Places to Get Design Inspiration – Online and Off
An article which is basically a list of places to get design inspiration. Whether your online or offline, it's all there. Great list for blog designers.
7. 10 Checks to the Perfect WordPress theme
Nowadays blog themes set your blog apart from the other blogs. Every theme should be appealing to the eye, and there are some things you can do to make it that great.
8. 7 Reasons Bad Website Design Affects Traffic
A good design for your blog is just essential. Without one, you can lose quite a large handful of potential readers.
9. 9 Easy Usability Improvements for Blogs
As a blogger, you should always be looking to improving your log in every aspect. The design, being one of the most important things of the blog is always something you should keep in mind. Check out this article to understand what I mean.
10. The top 20+ Blogger Templates
Who knew Blogger could look so good?
11. 50 More Fabulous Blogger Designs to Inspire you
A followup to the link above.
12. 101 Excellent Blogger XML Templates
Quite a large collection of free Blogger templates.
13. 30 Best Free Icon Sets for Bloggers
Add a little style to your blog design! Check out this awesome list of icon sets.
14. 110+ Free RSS Icons to Show Off Your RSS Feed
RSS buttons need to be noticeable so you get more subscribers. Try these icons on for size.
15. 30 Ways to Increase Readability
Probably the most important thing in a design is readability. If you don't have that, then you really don't have a good design.
16. 7 Elements to make your blog look great
Try reading these 7 tips to make your blogs design look even better.
17. 5 Tips to Make Your Headings More User Friendly
Your headings need to be exceptional because they are the things that organize your content.
18. 5 More Tips to Make Website Headers More User Friendly
A follow up to the above list.
Tools/Hacks + Addons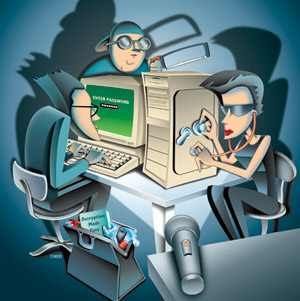 1. WORDPRESS GOD: 300+ Tools for Running Your WordPress Blog
A GODLY list of WordPress tools you should use.
2. 40+ Most Wanted WordPress Tricks and Hacks
A must read for bloggers who really want to push their WordPress powered blog to it's limits.
3. 10 Firefox Add-ons to Supercharge your Blogging
Blogging through the platform of choice is simple enough, but what about for all you FIrefox users who want it even easier? This article goes over 10 Firefox addons to really kick off your blogging style.
4. 24 plugins that I currently use on my blog and why you should use them too
An amazing list of plugins you should look into adding to your blog. I've never seen most of the plugins listed.
5. 10 WP-Plugins, that will rock your world
A list of 10 really cool WP plugins you may or may have not seen before.
Must have tools for any blogger.
7. 10 best Plugins To Get More Comments
Comments are hard to get on a blog sometimes. Make it easier by taking advantage of these 10 killer plugins.
General Blogging Tips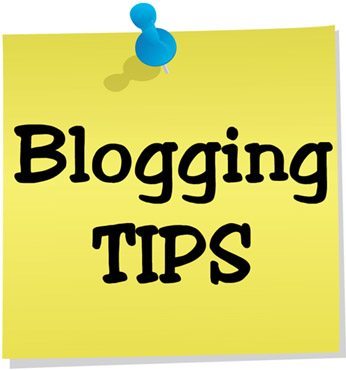 1. 10 Things Climbing A Mountain Taught Me About Goals
Freakin' awesome list of how Tom Sinfield learned about goals from Mountain climbing.
2. 35 Tips Tricks To Manage and Handle Multi-Author Blogs
There's no better way to blog then with a team. Here are 35 killer tips to managing that multi-author blog.
3. 100+ WordPress Video Tutorials, from Basic to Advanced
A collection of amazing WordPress videos every WordPress blogger should watch.
4. 10 Important but Potentially Distracting Blogging Tasks
A list of things you can do to distract you when you're blogging. I suffer from a couple things listed.
5. 25 Successful Blogger Traits
Do you have these traits?
6. 30 Blogging Tips to Screw Up
A list that shows how easy it is to screw up a potentially successful blogs.
7. 10 Must-See Videos on WordPress.TV
WordPress just recently launched their WordPress.tv site. A site that is dedicated to WordPress video tutorials for the more visual learning WP users. Check out this list of 10 of the best videos to watch on WP.tv.
8. 30 RSS Resources For the Feed-Addicted Blogger
RSS is extremely important on your blog. Check out these resources for you feed addicts.
9. 13 Quick tips to Make Your Blog STAND OUT from the Crowd
You have to be able to brand yourself in the blogosphere, or you will just end up like a lot of bloggers; a failure. Check out this quick list to help you figure out what you want to do to brand yourself.
10. 50 Simple Ways to Gain RSS Subscribers
A great list that goes into 50 different ways to increase your RSS subscriber count.
11. 7 Die-Hard Ways to Get More RSS Subscribers
A guest post Janith did, this article covers some awesome ways to get RSS subscribers to your blog in some pretty unique ways.
12. 30 Tips To Better Blogging
An easy list of 30 tips to help you become a better blogger based off of the experiences of 17 year old blogger Ardit.
13.  101 Steps to Becoming a Better Blogger
Writing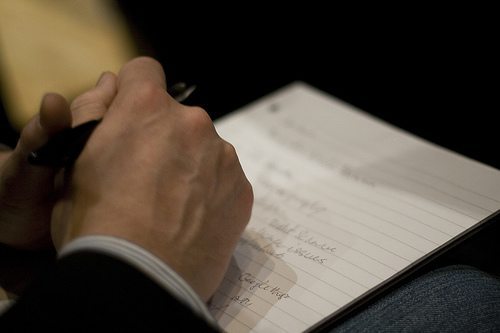 1. 5 P's For Making A Blog Post Better
Perceive, Prepare, Particularize, Present, Publish + Popularize.
You have to know the rules of writing to write.
3. 91 Blogging Terms How Many do You know
It's always good to brush up on your vocabulary. Let this list of 91 blogging terms help you do just that!
4. 21 Ways to Write Posts that Are Guaranteed to Grow Your Blog
A "no explanation needed, straight to the point, no BS" kind of list.
5. 40 Ways to Deliver Killer Blog Content
If you have writing problems, there is a fantastic list of 40 ways to make your content better.
6. Ten Tips for writing a blog post
A very early, yet very informative post.
10 easy to understand tips on how to write a blog post.
8. 11 Quick Tips For More Usable Content
Most of the time your content does not get read by your visitors. How can you change that?
Inspiration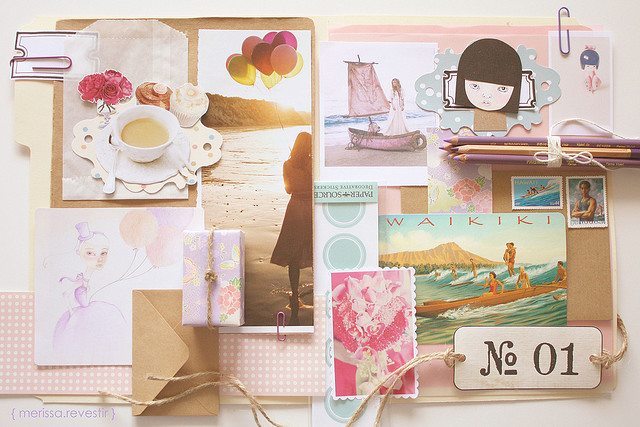 Envato always has the best stuff, here is a short list of awesome RSS Feed icons.
2. Top 30 Young Bloggers Under 21
A list of bloggers under 21. Hopefully this is a good enough motivation for you to start getting serious about blogging. There's a 12 year old blogger there!
3. Blog Designs: 50 Of The Most Creative
A list of some amazingly designed blogs.
4. 100 Nice and Beautiful Blog Design
What a collection of killer WordPress blog designs. There are truly a lot of great inspirations in this post, check them out.
5. 5 Lessons Learned From John Reese's Blog Rush Project
Everyone has heard about the closing of Blog Rush. In this short, 5 topic list you can find 5 things that can actually be learned from this project.
Staying motivated as a blogger can prove to be a daunting task. Here is a great list of 25 ways to keep that motivation alive.
7. Top 100 World's Youngest Bloggers
A list of the best young bloggers out there.
8. The Top 50 Blogger Powered Blogs
Despite the fact that using a free service like this is not recommended in most cases, there are still quite a few great blogs on them.
Creating a Community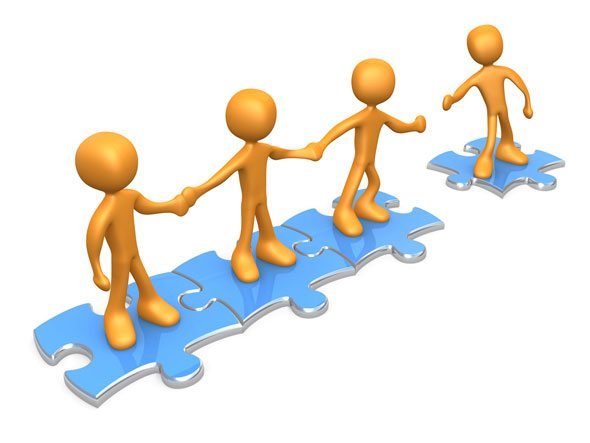 1. 27 Blogging Secrets to Power Your Community
A list of 27 tips that will help you make your blog better. This list has beginning blogger tips, technical things and some other great stuff.
2. 25 Ways to Build Your Community
A good community atmosphere is crucial for a blogs success.
3. 15 Ways to Improve Your Site in 5 Minutes
No site is perfect, and probably won't ever be. But you should always look for something that can be improved on your site.
4.  5 Great Tips To Becoming a Better Blogger
5.  10 Ways To Become A Better Blogger