There are two option for making your blog post, the one is "New Post" in WordPress administration's area, and the second option is to use a third-party Desktop/Mobile application for your WordPress blog which we call it "Remote Posting".
Most of the bloggers are using WordPress build-in interface to post on their blog. While, to use a third-party application for post, which require to enable a Atom Publishing Protocol and XML-RPC in the remote Publishing section which are enabled by default in latest version of WordPress.

If you don't want to use a third-party blogging application tool, you should disable these protocols.
Advantages of Third Party Blogging Tools:
There are few advantages to use to post on your WordPress blog.
1. They are excellent application which you can use on your desktop and have lots of good features which are absent on WordPress administration interface. WordPress can check the spell check ability but grammatical mistakes can be overcome by using these tools only.
2. To make a draft locally which is also available in WordPress but its make little load on server while saving the draft.
3. These pplication allow you to publish single post on multiple blogs.
Following are the best Tools for blog Post: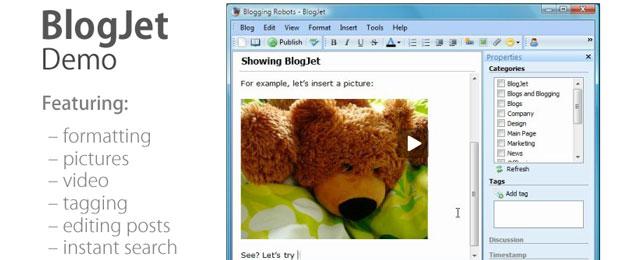 A popular Windows blog client for your WordPress, TypePad, Blogger, Drupal, etc. blogs. Get convenience and speed of a native application, and the ability to write posts offline.
A free blog editor application from Microsoft. Writer makes it easy to share your photos and videos on almost any blog service—Windows Live, WordPress, Blogger, LiveJournal, TypePad, and many more.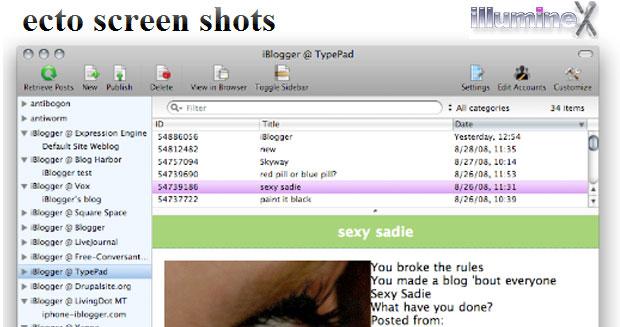 ecto is a feature-rich desktop blogging editor for MacOSX. With ecto, you can easily publish to a wide range of weblog systems, such as Blogger, Drupal, MovableType, Nucleus, SquareSpace, TypePad, WordPress, and more.
ecto should work with any blog which supports a standard remote editing API (such as the Atom, MetaWeblog, or MovableType APIs, and others). Most blogs (with the notable exception of MobleMe blogs) provide a remote editing API.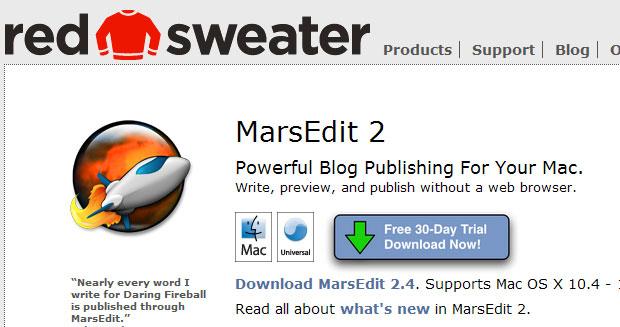 Browser-based interfaces are slow, clumsy, and require you to be online to use them. While your blog's web interface struggles to perform the simplest of tasks, MarsEdit uses the power of your Mac to provide an amazing blog editing experience. MarsEdit is a desktop blog editor, so you can write a blog without giving up the comforts of your Mac. MarsEdit costs $29.95. Get it at .
Other Plugins and Browser Extensions for Blogging:

ScribeFire is an extension for the Mozilla Firefox Web Browser that integrates with your browser to let you easily post to your blog: you can drag and drop formatted text from pages you are browsing, take notes, and post to your blog.
The Firefox extension WordPress Helper helps you working with WordPress by providing useful help and tools. The extension eases the fast and simple access to develop-relevant pages of the WordPress Codex. So you always have all the necessary help at your fingertips. It's also possible to search after strings of text that is currently marked. Furthermore it's possible to easily switch to WordPress backend of current site. More than that, a small Icon indicates wether the currently displayed website makes use of WordPress.

This addons ads to Screen Grab! by allowing screen captures to be uploaded to WordPress (2.5+) blogs via xml-rpc.
WordPress scanner is a free online resource that blog administrators can use to provide a measure of their WordPress security level. It is BETA software and is continually being developed.
It scans your posts and pages to check for broken links and then notifies you via the WordPress Dashboard if there are any broken links found.
Google Syntax Highlighter makes it much easier to display code on your posts and colors ("highlights") the syntax for better readability.
Insights is a WordPress plugin that brings a powerful new way to write your blog posts. It increases productivity and at the same time the appeal of your posts.
Revision Control is a plugin for WordPress 2.6+ which gives the user more control over the Post/Page Revisions.
To write a post in parts that are published at different dates especially if the subject is too big to cover in just one post. Organize Series is a useful WordPress plugin.
It notifies you whenever a new comment is posted. Depending on how you set it up, you can moderate and respond to comments much quicker.
Afree Greasemonkey script that extends your comment moderation and response options.
AdServe is a WordPress plugin that gives you the ability to manage directly-sponsored advertisements from within WordPress without having to use third-party scripts or web services.
Simple Tags is the successor of Simple Tagging Plugin This is THE perfect tool to manage perfeclty your WP 2.8 and 2.9 tags
Other useful resources To enhance WordPress post:
30+ Tools For Working With WordPress Posts
Top 35 Plugins of WordPress to Share Your Blog Post
50 Best WordPress Plugins for Power Blogging