Many plugins are ready for download at the Word-Press Plugin Repository. Many plugins are no longer maintained and may only work with older versions of WordPress; and conversely, many newer plugins are developed exclusively Useful Plugins for Theme Developers.

Here are Thirteen plugins that I have found to be virtually indispensable for theme development: (Reference: http://digwp.com/book/ )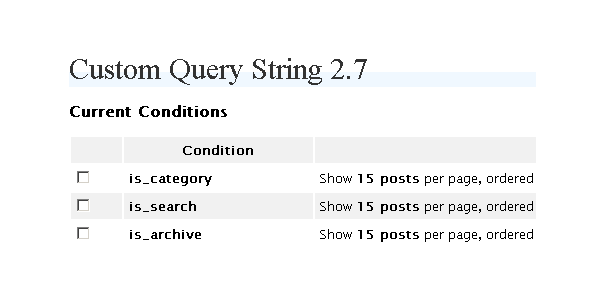 After installing it you will be able to set the number of posts (custom queries) for every single page on your website.
Download Custom Query String Plugin

Based on the_excerpt, the_excerpt Reloaded, when a post does not contain an excerpt, displays the contents of the post (typically abbreviated), which can be customized on which HTML tags to allow, length of the excerpt (in words), "more…" link, and filtering type. The plugin's function the_excerpt_reloaded() must be used in The Loop.
Download WP plugin: the_excerpt Reloaded
Allow users to switch which theme they use on your WordPress, WordPress MU, or BuddyPress site. Includes a widget for easily putting the theme-switcher as a list or dropdown in your sidebar.
Theme Test Drive WordPress plugin allows you to safely test drive any theme on your blog as administrator, while visitors still use the default one. It happens completely transparently and they will not even notice you run a different theme for yourself. Best part is you can even set the testing theme options (if it has them) in the Admin panel while you are testing the theme.
This plugin was designed to help web designers easily demo their WordPress themes. For example, you want to demonstrate 10 themes over the same content, this plugin will allow you to do same without having to install multiple databases/instances of WordPress.
Download WordPress theme demo plugin
This plugin adds a splash page to your blog that lets visitors know your blog is down for maintenance. Logged in administrators get full access to the blog including the front-end.
Download Maintenance Mode Plugin
This plugin allows you to quickly swap between user accounts in WordPress at the click of a button. You'll be instantly logged out and logged in as your desired user.
Download User Switching
This plugin lets you use raw HTML or any other code in your posts. One way to use it is to wrap a part of your post in special tags (below) to prevent WordPress from converting newlines to HTML paragraphs, escaping apostrophes and so on. This is very useful if you need to add a CSS block or JavaScript to your post.
Download Raw HTML
ACE can override your search results, your RSS feed listing, your category listing, your recent post, and recent post widgets and also your entry page, or even hide whole categories of posts from web crawlers if you want to.
Download Advanced Category Excluder


Simply Exclude offers similar functionality to Advanced Category Excluder. If you're interested in this type of plugin, take a look at both and see which one looks like it will meet your needs.
Simply Exclude Provides an interface to selectively exclude/include categories, tags, authors and pages from the 4 actions used by WordPress
Download SimplyExclude Plugin for WordPress
WP sIFR was created to remove the complications from getting custom fonts on a WordPress site. With WP sIFR, you only have to upload your SWF font file to the plugin directory and then login, activate it, and configure its styles all in the Settings panel.
Download WP sIFR, WordPress sIFR Plugin

FLIR for WordPress implements Facelift Image Replacement (FLIR) by Cory Mawhorter. It is in rapid development and almost completely configurable from the admin panel. Several freeware fonts are provided with FLIR for WordPress.
Download Facelift Image Replacement (FLIR) for WordPress

This plugin allows you to add highly customisable forms that work with your WordPress Theme to your website that allows non-registered users and/or subscribers (also configurable) to submit and edit posts and pages. New posts are kept in "draft" until an admin can publish them (also configurable).
Download TDO Mini Forms WordPress Plugin (v0.13.6)
Download Sample WordPress Content
If you use any plugins in WordPress theme development, please feel free to share in the comments.
Become expert in WP themes using java certification dumps! Our up to date cisco braindumps and microsoft braindumps contain everything that every developer must know.