There are many ways to enhance and encourage comments on WordPress-powered sites. By using the  numerous methods, there are also many ways to advance comment functionality using WordPress plugins. In this article, I present some of the most useful and beneficial plugins for enhancing and encouraging comments on your site.
1. Give Backlink to your Commentators: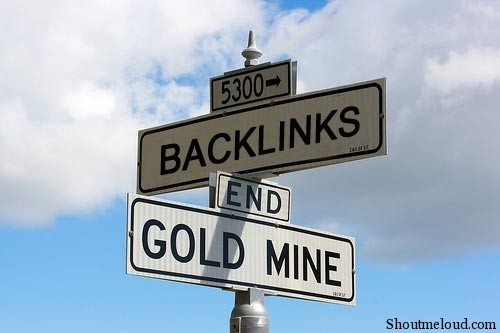 Comments are a wonderful thing to receive on your blog, with CommentLuv for WordPress and WordPress MU you can give something back to your community straight away by including a titled link for their last blog post or tweet on the end of their comment.
This is a plugin for WordPress. It will disable the automatic rel="nofollow" attributes added to external links. You may want to do this if you have good spam filtering for your comments, or if your blog is moderated. Optionally you can also set a comment age limit for adding the attributes, or have them removed differently from comments left by registered users and other visitors.
Pingbacks and trackbacks are just different types of comments in WordPress. This plugin will take care of all of them. You can also choose not to remove rel="nofollow" from some types of comments.
This WordPress plugin remove the "nofollow" attribute from your WordPress blog's comments (precisely from the author's links) and/or from the comments text links and it inserts (if you want) an image band at the top of your pages with the phrase: "NOFOLLOW FRE" to encourage your users to submit comments.
2. Sending Notification to Commentators:
Subscribe to Comments is a robust plugin that enables commenters to sign up for e-mail notification of subsequent entries. The plugin includes a full-featured subscription manager that your commenters can use to unsubscribe to certain posts, block all notifications, or even change their notification e-mail address!
Comment relish is a WordPress plugin developed to send an e-mail message to users who comment on your website who have never commented before. The message dispatched to the user is defined within the plugin's preferences. Numerous tags have been integrated to allow for information to be included in the message easily (I.E.: timestamp, author name, comment, ETC.).
Filosofo Enroll Comments Plugin allows users to receive an email when someone comments on a post and manage their subscriptions using the admin control panel.
Allows readers to receive notifications of new comments that are posted to an entry, with double-opt-in Feature. First, the user will get an e-mail with a confirmation link, after the user has confirmed the subscription, he or she will be noticed about new comments. Plugin based on Mark Jaquith "Subscribe to Comments"
Thank Me Later (TML) will automatically send an e-mail to your those who leave a comment at your blog. Use this plugin to say 'Thanks' to your visitors, and prompt them to further engage with your blog.
Comment-Emailer allows you to customize the email WordPress automatically sends when a new comment, pingback or trackback has been approved. With Commented-Emailer you can change the sending email address, message body, and enable or disable all of the default options such as including the authors name, ipaddress, website, comment or reply to address.
3. Recent and Most Popular Comments:
The Top Commentators Widget a sidebar widget to show the top commentators in your WP site. Adapted from Show Top Commentators plugin at Personal Financial Advice, this widget is easier to manage via the control form (no need to edit the PHP file); additional options are also available to make it more flexible. Read the FAQ section on how to customize the widget, and take a look at the screen shot to see the control form for customizing the Top Commentators Widget.
This plugin shows excerpts of the latest comments and/or trackbacks in your sidebar. You have comprehensive control about their appearance. This ranges from the number of comments, the length of the excerpts up to the html layout. You can let the plugin order the comments by the corresponding post, or simply order them by date.
Once the widget is added to your sidebar you may easily configure it to provide a display of recent comments with comment author avatars.
4. Managing Comment Statics
Contains functions to show comment count, pingback count, trackback count, top commentors, most recent comments, and more.
Comment Count has a simple function is counting the number of comments in your website.
Next to all appearances of each commenter's name in the admin, this plugin shows a count of their total number of comments, linked to a listing of those comments.
Comment Counter is a plugin which count the comments by a commentator. You can define different parameters for the count:
* the URL
* the authorname
* the email address
* the userid
* the author IP
5. Enhanced Comment Posting Form:
This plugin turns the comment field from a primitive into a WYSIWYG editor, using the internal TinyMCE library bundled with WordPress 2.0 or up, without the need of another separate installation. Functions that only available to writers like adding images were removed and will not show up in the toolbar.
There are many comment-related plugins in WordPress plugin directory. However, if you'd like to find just a simple, reliable comment-posting Ajax plugin, you won't find any. That's why I developed a simple and small yet functional Ajax Comment Posting (ACP) plugin. Not only will it post your comment without refreshing the page, but it will also make sure that you've filled all the form fields correctly.
Edit Comments XT is a simple WordPress plugin that allows commenters to edit their own comments. To edit a comment, a user must have the same IP address as the user that made the comment and they must also make the edit within a specific time frame. The default edit time window is 30 minutes, but it can be changed easily in the plugin's option page.
This plugin allow your visitors to attach images or other file to their comments as easily as possible.

Download
Live Comment Preview is the simplest way to get live comment previews on your site. Simply activate the plugin. That's it"'
How many times you been to a blog where Trackbacks/Pingbacks were interspersed with the regular comments? Or perhaps you wanted the comments to be displayed with the latest one on the top instead of the bottom. With Comment Sorter, readers can disable Trackbacks and also decide what order they would like to read the comments.
Ever got annoyed when submitting a comment on a WordPress blog and just getting a blank page with a error message like "please fill out required fields" and nothing else? This plugin aims to help by adding validation to the comment form. When a user submits the form and something is missing, an appropiate message is displayed and individual fields are highlighted. When the email or url is in an incorrect format, a message is displayed accordingly.
This was initially written for a client and he agreed to open-source it. Thanks, John! Your visitors will be able to choose from the avatars you upload to your website for each and every comment they make. Various configuration options are available.
6. Comment Reaction:
Quoter allows users to quote a comment or a post in their comments, in a similar way to forums.
Comments can be quoted by clicking a link which pastes them (real-time with Javascript, or, if it is disabled, refreshing the page) in the comment form. Once the comment is submitted, the quoted part is preceded by customizabile infos (author, date, URI…).
It's also possible to quote a post or any other part of text in a page, by selecting it and clicking a link.
This plugin will fetch the Commentators twitter avatar as the comment avatar by looking for their email address.
GD Star Rating 1.9.4 is minor maintenance release fixing few reported problems. Hindu translation is added, new icons designed for next major 2.0 release. Bugs with some custom functions, including of JS and CSS files and few other things are fixed.
If you're tired of moderating readers' comments on your blog, stop doing that and let your readers decide which comment deserves to be shown. If you're getting outrageous comments on your blog, don't get too angry yet. Let's see how many readers feel the same. You can do these tasks (and more) with the Comment Rating plugin.
WHAT IS IT? Riffly is a free service that easily plugs into your site allowing visitors to create video and audio comments.
Lets the admin add "featured" or "buried" css class to selected comments. Handy to highlight comments that add value to your post.
This plugin makes use of the commentmeta table, which was introduced in WordPress 2.9 Hence, the plugin is not compatible with versions before 2.9
Download
7. Fighting Comment Spam: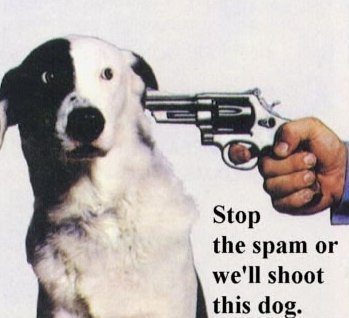 Antispam plugin from the creators of WordPress which was add in default of WordPress packing and it require API key from WordPress.com and it's free for personal use.
WP Captcha-Free blocks automated comment spam without resorting to CAPTCHAs. It does so by validating a hash based on time (and some other parameters) using AJAX when the form is posted. Comments posted via automated means will not have a hash or will have an expired hash and will be rejected. Unlike using a captcha, this does not place any burden on the commenter.
Adds CAPTCHA anti-spam methods to WordPress on the comment form, registration form, login, or all. In order to post comments or register, users will have to type in the code shown on the image. This prevents spam from automated bots. Adds security. Works great with Akismet. Also is fully WP, WPMU, and BuddyPress compatible.
Math Comment Spam Protection asks the visitor making the comment to answer a simple math question. This is intended to prove that the visitor is a human being and not a spam robot.
Defensio is an advanced spam filtering web service that learns and adapts to your behaviors and those of your readers.
Advanced features such as support for OpenID, detailed statistics, charts, RSS feed of our comments (innocent and spam) and counter widget are also available.
8. Comment and SEO: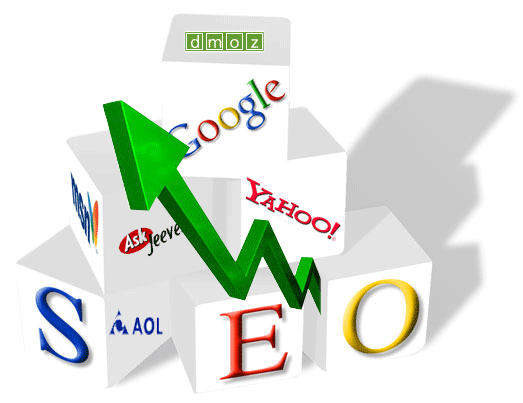 SEO Super Comments turns your comments into new pages.
For each user comment we will create a new dynamic page on the blog, holding the actual comment information. This page will not actually exist in WordPress database, but we will create it dynamically using a WordPress plugin.
This plugin provides a configurable limit on the length of comments left in the comment form, with a character countdown displayed for the user and dynamically updated with each keypress.
Plugin replaces post content on comments pages with a customized text and link to full post text.
Neccessary for WordPress 2.7+, or you will be rated low for duplicate content.
This plugin automatically closes comments on blog entries after a user- configurable period of time. It has options which allow you to keep the discussion open for longer on older posts which have had recent comments accepted, or to override the timeout on a post-by-post basis.
9. Comment and Social Websites: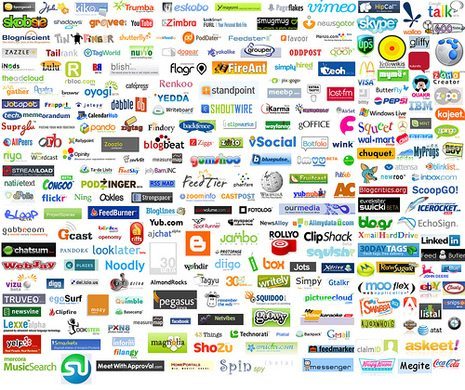 Tweets your post, then captures tweets replying to that tweet and converts them to comments.
Twitter Blog will not only tweet your blog post, but it will also check hourly for replies to that tweet and turn it into a comment on that blog post.
The Twitoaster WordPress Plugin automatically retrieves Twitter replies and/or retweets to your Blog's posts. These "Twitter comments" are displayed like comments, on the posts pages they are related to.
This plugin will allow your website visitors to comment on your blog by using their Twitter account. Integrate Twitter and WordPress. Provides single-signon and avatars. Includes Twitter's @anywhere: hovercards, follow button, tweetbox, and twe
Buzz Comments is for users who've their WordPress blog in their Google Buzz connected sites list. In that case discussions about the Blogposts often split in two seperate threads. Some users reply on Buzz and some on the Blog. This plugin adds the comments posted on Buzz about your posts to the comments on the blog.
When someone comments on your blog and writes a comment with his/her URL, is leaving more information than you think. This WordPress plugin displays web pages and profiles of those users in the dashboard, so you can add them as friends if you are in the same social network. You will be able to know the profiles of your visitors in social networks like flickr, twitter, and facebook.