WP-o-Matic is the WordPress Plugin for automatically creating posts from the RSS/Atom feeds you choose, which are organized into campaigns, Also it is known as WordPress RSS Agreggator. This is awesome Plugin which has great flexibility and data import consistency, it can automatically pull content from your other blogs or online applications.
WP-O-Matic is a very complicated plugins, but insanely powerful. Imagine being able to take content from any website virtually, and automatically add it to your blog every time it is updated. With this plugin, you could hypothetically build a gigantic blog filled with tons of content, without ever manually posting.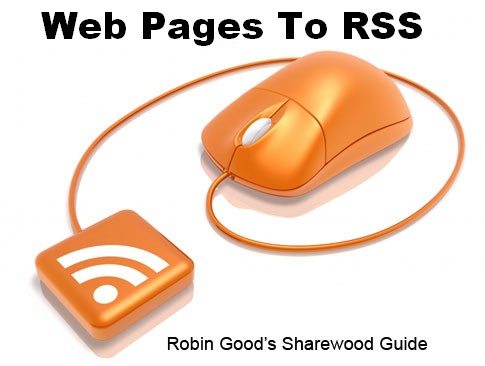 Before beginning there are few steps you have to go through to make sure that all necessary software Like SimplePie available for this plugin to work. On your first visit on WP-O-Matic setting, you will be asked to click through a series of configuration options.
The first step makes sure that you have the right SimplePie installed. SimplePie is a wonderful piece of software that makes consuming RSS and ATOM feeds very easy. It is a very fast and easy-to-use class, written in PHP, that puts the 'simple' back into 'really simple syndication'. In most hosting companies like Sevage.net, the SimplePie  is enabled.   So, All you have to run test in first step, that will open new page with results. Otherwise there is a SimplePie Core WordPress plugin, which is automatically used in place of the bundled version, and it allows you to update SimplePie easily for all the plugins that use it.
Servage understand this and provide solid solution ensures that your website and email always service runs perfectly!
Setting up a cron job for SimplePie and SimplePie Plugin for WordPress
The second step allows you to select how automatic updates will occur; uncheck the box at the end of the this step if you do not know how to set and use CRON job because you have to do some server magic in the SHELL.
Plugins:
This plugin does absolutely nothing except load the core SimplePie library so that all other plugins that utilize SimplePie can all share the same up-to-date version. It also helps minimize potential conflicts between SimplePie-powered plugins.
WP-o-Matic:
WP-o-Matic makes autoblogging a snap by automatically creating posts from the RSS/Atom feeds you choose, which are organized into campaigns.
Creating campaign for Collecting Feed:

Campaigns give you the ability to group feeds and select common options for them. So, if you ever decide to change a setting, all the feeds in that logical group will be affected.
A collection of feeds (or a single feed) will be imported into a specific area that you define. For example, let's say you want to create a new category dedicated to WordPress Tutorials. Then you would create a new campaign called "Community News" that would contain multiple RSS feeds from other websites and blogs that write about WordPress. Then, on a schedule which you define, WP-O-Matic will automatically grab the latest news and create a post for each new item in the feed.
Adding feeds:

In this option tab you can define the RSS or a ATOM feed you would like to include in your new campaign.
WP-O-Matic has a great feature if you are unsure what the RSS feed is for a given website; all you have to do is provide the website's URL. For example, enter http://devthought.com/, and WP-O-Matic will automatically locate the websites' feed for you.
Categories:

You can define different categories for different feeds. This feature is awesome when you have a site that covers multiple topics and will be importing multiple types of content from different feeds.
Rewrite:
The rewriting settings allow you to replace parts of the content with the text you specify.
Basic rewriting
To replace all occurrences the word ass with butt, simply type ass in the "origin field", and butt in "rewrite to"
WP-O-Matic's options:
Each campaign has a slew of options available during import. The following is a breakdown of what each of the options will do. You can find more detail about all possible option on Options tab.
Powerful autoblogging plugin for WordPress weblogs
Best Hosting for such kind of  Websites:
Reference and Resources:
Alternatives to WP-O-Matic?
How To Get Backlinks Using Link Collector Sites
RSS Feeds Monetization Tools: A Mini-Guide
Convert Web Pages Content Into RSS Feeds:  Sharewood Guide