Favicons are those little 16 x 16 icons that appear next to the URL in the address bar of a web browser. They also show up on the tabs (if you're using a tabbed browser), in your bookmarks.
The easiest way to create a favicon is to take your site's logo, or key
graphic, and size it down to 16 x 16 pixels; then save it as a .gif or .png file. Place this file in the root of your blog or site and include it with the following tag placed in the header.php of your blog or of your index.html file:

<link rel="icon" href="favicon.png" type="image/png">
To ensure your favicon works in all browsers, you must save it in the
official Windows icon .ico format.
If you're using Photoshop, there's a plugin from Telegraphics you can
install that will allow you to save in the Windows icon format.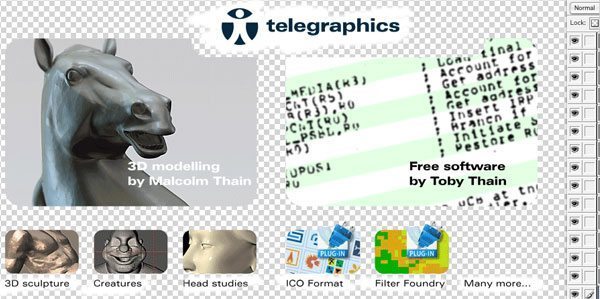 Once you have your favicon.ico, place the file in the root of your site's directory and place this code in the header tags:
<link rel="icon" href="/favicon.ico" type="image/x-icon">
High Res. Favicon
The three main sizes that Windows will display a favicon in are: 16×16, 32×32,
and 48×48. I've seen favicons that go all the way up to 128 x128. It's up to you; just remember, the more resolutions, color depths, and transparencies you add, the larger your favicon file is and longer it will take to load.
Telegraphics makes an additional plugin that will "bundle" all your favicon resolutions into one .ico file. It's called the IcoBundle Utility and it can be found at the same Telegraphics URL as the ICO Format plugin.
If you don't want to use Photoshop, GIMP can again easily handle this task for you.
There is an article on the Egressive's site as a wonderful reference for putting a multi resolution, transparent favicon together using GIMP:

If you do not want to work hard there are lots of sites where you care create your Favicon. Brows This link "20 Best Favicon Online Generators "
Favicon Generator Tools
---
Chami Favicon Generator
Favourite Favicons
Mysteries Of The Favicon.ico — How To Create A Favicon In Photoshop
Wbscriptlab-Favicon Generator
Favicon Generator
Dynamic Drive: FavIcon Generator (beta)
Favicon.ico Maker
Get Inspirational & Remarkable Favicons Collection
Ref. WordPress 2.8 Theme Design
We offer up to date N10-004 dumps and 70-642 dumps for developer and designers. Learn about different features and plugins using 640-822 dumps.
Premier Web Icons
---