The beauty of WordPress is its extensibility. It is possible to make WordPress do just about anything you can think of with plugins. This is the list of Plugin categories to help you expand your site. It has included the specific plugin names to make it easier when you want to extent and searching fr the plugins.

1. Social Networking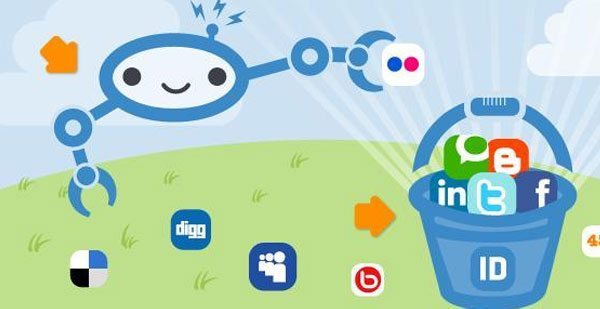 With the help of Social networking plugin, Visitors can publish about your site on their profile page while clicking on any particular social media icon from your site. Thats is why Social networking plugins are the hottest topic for plugin developers. Here is the list of major Social media Plugin for WordPress but never install all of these because it will cost you load on your website. So Be careful on your selection.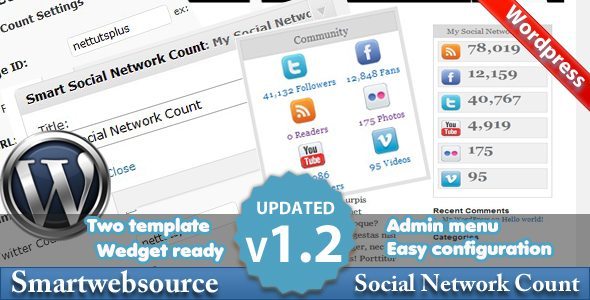 This is WordPress plugin of our popular php code smart social network count
Features :
Easy to configure
Easy to integrate to your WordPress site
Network count all famous site
Easy admin panle
Easy to disable any social network site icon
Caching system so that i will not load every page.
Menu in the setting panel.
Flexible option to show or hide any social network icon.
Layout Change Widget title will show in the main page.
This Facebook plugin for WordPress enables you to add some Facebook functionalities to your WordPress blog or website, including the Facebook connect functionalities (connecting with Facebook, creating a WordPress account using Facebook… ). This plugin also provides a way for blog owners to post updates to their user's wall, and store their user's emails for marketing or newsletter uses.
Twitter Ultimate – A WordPress Plugin offer following features
* Realtime Twitter Feed-Live Tweets
A realtime incoming tweets,live tweets
* Shortcodes
Shortcodes which helps to embed directly into page or post
* Multiple instances
You can have multiple instances of twitter ultimate feed
* Multiple Query/Username Options
You can display tweets from multiple queries or usernames
* Two types of search
You can either display tweets from usernames or tweets mentioning a word
* Autoplay On/Off
Realtime incoming tweets can be disabled/enabled on load
* Start/Stop Feed
Options to start or pause incoming tweets
* Speed Control Options
Ability to control speed of incoming tweets
* Tweets count options
Options to control number of tweets to be shown in the feed
* Width Control options
Options to control width of the feed widget
* Easily Customizable
You can easily customize it.
Will let you quickly add the Digg button to your posts with commands for left or right float, before and after content and a few other tweaks.
This particular Digg plugin only adds the Digg button if it detects that your post has been submitted to the popular site.
Allows you to automatically insert Digg buttons into the pages and posts of your choice. Also lets you choose where the button will show up in the post, amongst other options.
Will place a widget in your sidebar that displays the last 10 posts from your blog that have made it on Digg.
Share your FriendFeed activity with readers on your blog.
This plugin is used by Mashable and displays the number of times an articles has been marked as "Favorite" and will display the actual comments from the FriendFeed discussion on your site.
Allows you to add the reviews that appear on StumbleUpon for a given page to be displayed on that page.
Send a Tweet to your Twitter account anytime you publish a new post to your blog, will automatically shrink it down via TinyURL.
Displays your Twitter feed in your sidebar and can turn "@username" and other info into links, while also displaying user avatars.
Allows you to build a page around your Profilactic lifestreaming account so your blog readers can follow all of your links to nearly 200 possible social accounts.
Allows you to add the submission links for multiple social sites such as Delicious, Digg, StumbleUpon and more.
Easily adds the well-known green ShareThis icon to your blog, allowing people to quickly submit your articles to the most popular social sites or just email them to their friends.
This plugin allows you to add a dizzying number of social submission icons to the bottom of your blog posts. If you activated all of them, your blog posts would certainly be colorful!
Adds numerous social bookmarking icons to your posts and/or pages, available in English or Italian.
Gives you 50 social bookmarking submission icons to choose from including all of the major bookmarking services and several smaller ones.
Adds over 60 social bookmarking sites to your site by simply clicking on the name of each you want.
While it does what many other plugins do by adding social bookmarking icons to the bottom of your posts, it keeps them small until the user passes their mouse over the icon and then enlarges. Is definitely one of the more visually interesting solutions out there.
Puts 40 social bookmarking sites into as small an area as possible to conserve space in your posts. Supports the usual major sites and others such as Yahoo My Web, Squidoo and more.
Adds a sidebar hub for your social networking profiles such as Digg, Twitter, YouTube, Mixx and more.
Takes the information your commenters leave and shows you their social networking profiles in your dashboard so you can add them and get to know them more.
Make a virtual business card for yourself that includes links to your most important social network profiles and include more information about yourself.
Turns your Digg, Twitter and Delicious activities into a blog post that will be shared on your blog.
Adds favicons to your sidebar for your various social networks so that your readers can easily find you on those social networks.
WordPress plugin for adding metadata of multimedia items to your blog.
MyMedia is useful when you want to effortlessly:
import YouTube videos into your blog
catalog your movie collection using metadata from IMDb
catalog your music collection using metadata from Last.FM
If one of these apply, stop looking, MyMedia for WordPress has got you covered.
The email newsletter plugin is an advanced bulk emailer designed especially for WordPress 3. It is very easy to use and feature rich. Heaps of features which allow you to quickly send professional newsletters to your existing WordPress user database.
Broadcast your posts to Twitter and Facebook directly from the WordPress post page.
Automatically post to Twitter and Facebook when you publish your post.
Checks for already-published status.
Select which or both social networks to post to on the post page.
Bit.ly support with custom credentials.
Custom Twitter and Facebook credentials.
With this widget, you can show your latest tweets on your website. Create your own widget with its great customizability.
Simple Sharing is an easy to use social network sharing plugin that adds a "share" box to each of your individual posts, allowing your readers to easily share your post over many of the most popular social sharing networks.
Socialpress is a WordPress plugin that lets your visitors share your posts and pages on their favorite social networks. You can define what networks you want to show and what icons to use. You can also add campaign parameters to your shared links so that you can see in Google analytics how many users click on your shared links. In the back end you even have a small analytics overview to see how many visitors are referred from the different social networks.
If you own just one twitter plugin for WordPress, let it be this one! The only premium twitter plugin out right now – with support for multiple twitter users and includes a ton of premium options. This is the last Twitter plugin you'll ever need!
2. Mobile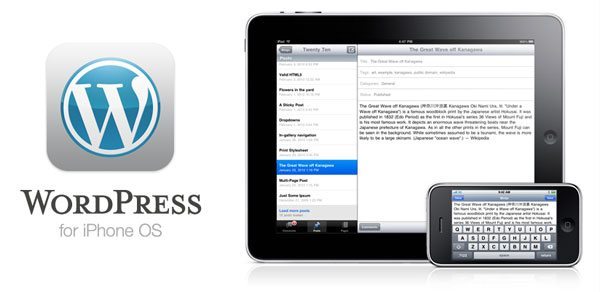 WordPress Mobile Edition is a plugin and a theme — the plugin detects if someone is viewing your site
on a mobile device and switches them to the special theme that is designed for mobile viewing. You can
update the list of devices detected.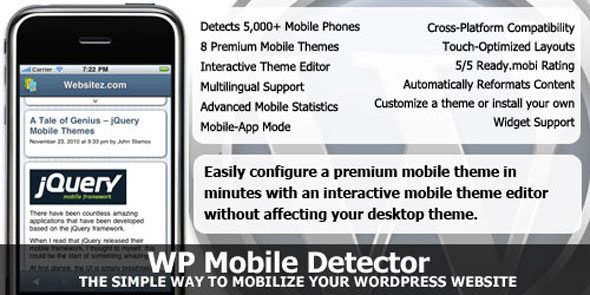 The WP Mobile Detector allows you to display a mobile theme to mobile devices in minutes. Simply install the WordPress plugin and activate it.
Easily configure a premium mobile theme with an interactive mobile theme editor without affecting your desktop theme.
More than just a plugin, WPtouch is a mobile theme for your WordPress website.
With the help of this plugin administer your WordPress site through a mobile device, WPhone can help by giving you the choice at login of viewing the admin screens in a special format.
The WordPress Mobile Pack is a complete toolkit to help mobilize your WordPress site and blog. This plugin offers a combination of viewer and admin interfaces, plus automated features like cached image scaling, splitting posts into multiple pages, and special widgets aimed at mobile users.
This is a free WordPress plugin which turns your WordPress blog into a mobile friendly blog when viewed on a cell phone. MobilePress also allows you to create custom mobile themes for different handheld devices and mobile browsers such as the iPhone, Opera Mini and Windows Mobile.
WordPress Mobile Edition is a plugin that shows an interface designed for a mobile device when visitors come to your site on a mobile device.
Mobile browsers are automatically detected, the list of mobile browsers can be customized on the settings page.
Wapple Architect Mobile Plugin for WordPress is a plugin that allows you to mobilize your blog in minutes.
Every single mobile device is detected and all aspects of your blog are tailored to the visiting handset. Sites aren't dumbed down to the lowest common denominator but instead use the features and functionality that advanced phones offer.
This plugin helps the users to view your blog in a pda and iPhone browser. iPhone is still in beta testing state. Soon more updates will follow.
The Mobilize by Mippin WordPress Plugin is a configuration free add on. Once installed any cell phone accessing your URL will be redirected to the Mippin rendering of your blog. Mippin renders perfectly for every cell phone type. Even the iPhone renders your blog better and faster than going to the direct PC URL.
Wetomo (Web to Mobile) is a service that allows publishers to display their existing web content to users on mobile phones and other handheld devices. This plugin detects when a user is on a mobile phone and automatically redirects them to Wetomo, which acts a a proxy between the mobile phone and the WordPress site and adapts the web site content to the mobile phone capabilities.
Quick SMS allows visitors to your blog pages to send you SMS messages direct to your mobile phone, wherever you are. All you need is a mobile phone registered with one of the supported networks.
Browse your WordPress's blog entries on a WAP enabled mobile phone.
MobileZone is an ultimate web 2.0 free WordPress theme for mobile lovers. This theme is very selected for mobile related WordPress blogs. This is Magazine Style based Wp Theme with pre installed Twitter plugin.
3. Ad Managers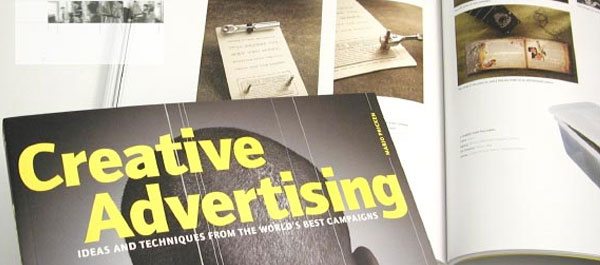 Ad management plugins for WordPress roughly fall into two categories: those that manage ads delivered
through networks and those that manage both network ads and ones from your own advertisers.
WP Auctions is a plugin that enables you to host auctions on your self hosted WordPress powered blog or website.
uAd is a complete Advertising package by uDesignStudios. It has been first created as an additional feature for our WordPress themes, but has become a powerful advertising solution since. Now we've decided to offer this functionality as a separate plugin for WordPress for all of you to enjoy.
This WordPress Plugin allows you to show an advertisement before showing the actual post. The plugin first loads an advertisement and shows a countdown. As soon as the countdown finishes the actual post gets loaded.
This plugin is more than just a normal Membership plugin. Beside displaying Premium content to your paying members only, this plugin also manages Pre Post Advertisements. This plugin is designed to work both as a standalone premium membership plugin and it work's together and extends the possibilities of the WP Pre Advertisement plugin.
The WordPress Anything Slider plugin is a premium WordPress Slider/Banner Manager that brings the magic of Chris Coyier's Anything Slider to WordPress in an easy to use format.
This plugin provides an easy to use management system, making managing slides comfortable for WordPress users of any level.
This is a great plugin that can be used in two manners. You can selling your own ad space for 125 x 125 graphic ads or you can use it as affiliate sites banners.
This is the plugin previously known Adsense Manager. This one will manage and rotate ads from Google Adsense as well as Adbrite, Adify, AdGridWork, Adpinion, Chitika, Commission Junction, CrispAds, OpenX, ShoppingAds, Yahoo!PN and Widgetbucks.
Smart Ads automatically inserts advertisements like Google's Adsense above and below your post content. These advertisements are only visible when viewing a single post (single.php or page.php). Since it doesn't make sense to fill small posts with ads, users can set a "Wordcount" minimum for their advertisements.
Start making money with your blog today with WP Tag Ads! WP Tag Ads is a way to display eBay auctions on your WordPress blog. This is a unique plugin that uses the tags on your blog entries to display eBay products based on those keywords on your post.
This is a Free and Open Source WordPress plugin which is able to automatically insert google adsense ads or yahoo publisher network (YPN) ads in to your posts on the fly.
This plug-in automatically inserts an ad block in your posts once they're past a certain age.
An ad manager that focuses on maximising your revenue, saving you time, and keeping you in complete control of your ad space. The php-script can be used to sell and serve ads and it is also available as a ready-to-be-used WordPress plugin.
Ad Management Tutorials And Articles
This article provides a great comparison of ad management plug-ins for WordPress, listing the pros and cons of each.
A collection of articles about managing ads on your blog, including "How to track clicks" and "Tips for using OpenAds with WordPress."
A great overview of things to consider when integrating advertising in your blog, as well as some practical how-to information.
Comprehensive overview and set-up instructions for using Google Ad Manager on your website or blog.
Another PHP tutorial on showing rotating banner ads on your website. This one stores information about the ads and the views that each ad gets in a MySQL database.
An ASP tutorial on creating a database-driven banner-ad rotation script.
A comprehensive ASP tutorial on putting rotating banner ads on your website.
4. Search Engine Optimization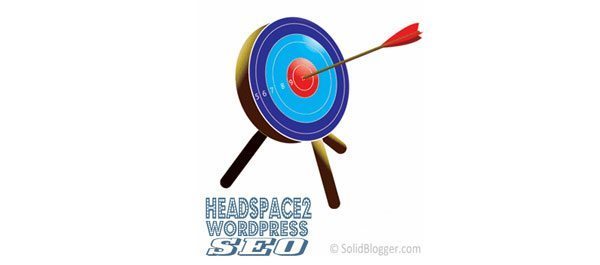 There are many plugins that can help you with this task, and the granddaddy of them all is All in One SEO Pack. for more detail look at this article. Some SEO plugins focus on particular tasks, such as SEO Title Tag, which let's you create search-engine friendly HTML title tags (your page may be titled About, but the title tag needs more detail). If you want to have easy control over how search engines index your site, Robots Meta is a very powerful plugin. If you've just installed WordPress you might consider the SEO Automatic WP_CORE_TWEAKS plugin which helps you take care of lots of little things, like switching the default post category from Uncategorized, getting rid of the Hello World post, and other little details.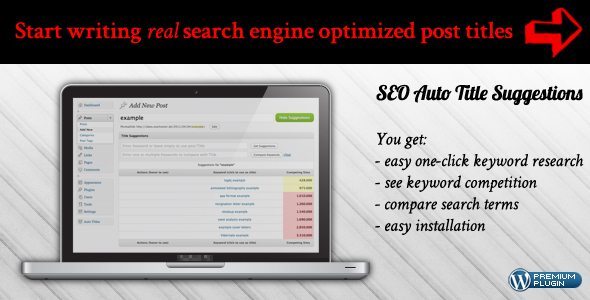 SEO Auto Title Suggestions for WordPress makes your live easier by giving you automated keyword suggestions for your post titles.
One of the most popular plugins ever for WordPress, this plugin does a bit of everything for you from helping choose the best post title and keywords, to helping you avoid duplicate content and more.
Automatic SEO Links allows you to choose a word or phrase for automatic linking, both internal and external, set anchor text, choose if it should be "nofollow" or not, and more. One of the best features of this plugin is that it will only do this for the first occurrence of a word in a post so you don't have to worry about spamming your post with numerous links to the same thing.
An essential tool in any blogger's armory of SEO tools. While the name only mentions "Google," this plugin creates an XML-sitemap that can be read by Ask, MSN and Yahoo also.
This plugin allows you to install all sorts of meta-data, add specific JavaScript and CSS to pages, suggests tags for your posts and a whole lot more.
An easy solution for adding robot metadata to any page you choose on your blog. You can use it to make your front page links into "nofollows," prevent indexing of search pages, disable author and date-based archives, prevent indexing of your login page and numerous other feature
This plugin allows you to strip the "nofollow" command from your comments, and then you can apply it to only the comments you don't wish to support.
The Platinum SEO Plugin offers you such features as automatic 301 redirects for permalink changes, auto-generation of META tags, post slug optimization, help in avoiding duplicate content and a host of other features.
For any number of reasons you sometimes need to move a page from one spot on your blog to another, but then you risk losing that page's status in search results. Redirection helps you with your 301 redirects, captures a log of 404s so you can work on correcting them, sets up an RSS feed for errors and more.
Do you worry that the people you link to in your blogroll are feeding off of your PageRank? With SEO Blogroll you can make separate sections for various groupings of links, with an unlimited number in each, and all of them will receive the "nofollow" attribute.
With the introduction of paged comments in WordPress 2.7, there was a potential problem with search engines thinking you had duplicate content as the post would appear on each page. This plugin aims to take care of this issue for you until the folks at WordPress change things up.
Some themes for WordPress will confuse your sub-header tags based on the page they are to be displayed on, but this plugin will automatically reset them to make them more SEO friendly by moving them down one spot in the hierarchical tree. In other words, h2 becomes h3, h3 becomes h4 and so on.
Images can be a great source of traffic as people search for images of various subjects, and this plugin helps you with making sure that you have "alt" and "title" tags on all of your images so that the search engines can properly index them.
If you must have duplicate content on your site for whatever reason, SEO No Duplicate will allow you to state which version of the post search engines should index while ignoring the others.
The post slug is the blog title you see in a browser's URL bar, and if it's too long, search engines won't take a liking to it. SEO Post Link comes with an already populated list of words to cut from a title when it turns into a URL to make your post addresses that much friendlier. You can set it so that it's limited to a certain number of characters, cut short words, cut unnecessary words and more.
Interlinking your blog can be the key to getting more people to read more of your posts, but it is time consuming and tedious to do it by hand. SEO Smart Links does this for you automatically when you tell it what words to link to what URLs, and it also allows you to set "nofollow" and "open in window" comands for the links.
Love 'em or hate 'em, a lot of people use tag clouds on their blogs. Since their inception they have been fairly unreadable by search engines, but with this plugin they will be converted to an SEO-friendly HTML markup that can be indexed.
Your tags are an important part of your site for making sure that search engines know where to place your posts, and SEO Title Tag focuses exclusively on this. Unlike some other plugins, and WordPress itself, this extension will allow you to add tags to your pages, your main page and even any URL anywhere on your site.
An extremely popular plugin that focuses on helping you choose the best tags for your posts by offering suggestions, auto-completion of tags as you type, an AJAX admin interface, mass tag editing and a whole lot more.
This is a more customizable sitemap generator than most with options to support multi-level categories and pages, category/page exclusion, permalink support, choices on what to display, options to show number of comments and more.
This particular plugin will do most of the usual SEO work of optimizing titles and keywords, but it adds a unique twist as it is mainly directed at people who use WordPress as a CMS.
5. E-commerce

Friendly Manual Order Processing for WP E -Commerce provides an easy-to-use and flexible way for you or your client to process orders directly from the WordPress back end without having to go through the payment process necessary on the front end of the site.
Dynamic Step Process Panels is a lightweight plugin for WordPress. It allows that any content can be represented in any number of tabs / steps.
Friendly Manual Order Processing for WP E -Commerce provides an easy-to-use and flexible way for you or your client to process orders directly from the WordPress back end without having to go through the payment process necessary on the front end of the site.
PayPal File Download for WordPress is the easiest way to sell digital content to your visitors. Easily sell and automatically deliver e-books, PDFs, ZIPs, and any other kind of file to your customers—with built in IPN , email delivery, and download expiry.
Start accepting paypal payments on your WordPress site in 2 minutes! This script would be ideal for taking donations/contributions on your blog, or accepting payments from your clients or receiving payments for pre-defined services!
There are so many excellent open source shopping programs are available that it can be difficult to justify
all the work needed to create WordPress plugins that will match their power and sophistication. read more how to create and useful plugins for e-Commerce at How to use WordPress as an E-Commerce Store.
6. Podcasting and Videos

WordPress Media 1.1.1 allows the addition of an HTML 5 audio and/or video player to your theme. The player is an instance of the popular and stable jPlayer by Happyworm and can be inserted into posts via a shortcode, sidebar areas via a widget, or anywhere in your theme via a template tag. Multiple instances of the player on one page is supported.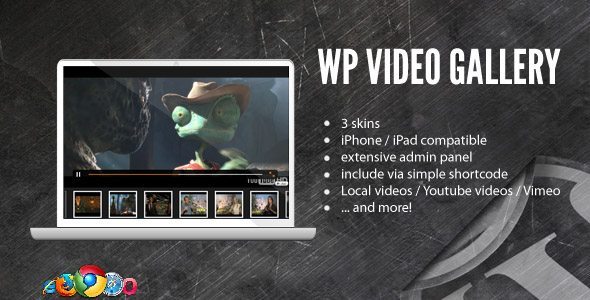 The most advanced stock gallery in the world! Now in WordPress!
YouTube Pro is a great new plugin for WordPress 3.0! Upload, edit and delete your movies without leaving you blog! And that's not all! You can change the appearance of your player.
Once you have imported all your movies over from YouTube to WordPress, you never have to leave your blog again.
Demo Video http://www.youtube.com/watch?v=yo8674K-8wQ
There is an excellent WordPress Plugin for video sharing, it's well worth installing a plugin to help display and manage them. One of the most powerful for managing videos is wordTube. For more Video and Podcasting kindly read this article How to Add Podcast to your WordPress Blog.
7. Comment Enhancement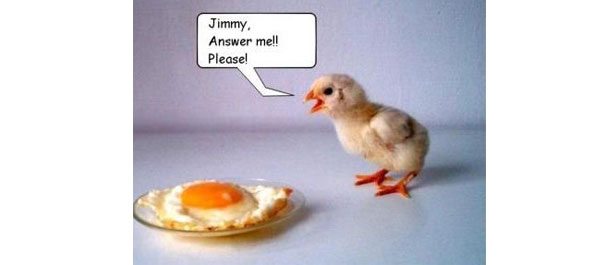 No one commenting on your blog posts? Get the conversation started with the Auto Comment plugin. Auto Comment automatically posts a comment on every new blog like: "Did anyone else see this?", "Who has experience with this?", "Has anyone tried this?", etc.
Wouldn't it be great if your blog commentors could attach photos with their comments? Now they can!
Images are automatically resized to a thumbnail size and large size (without stretching). Your comment approval queue shows the image upload, so you can choose which the images you want on your site. After approval, the images are shown next to the comment. Clicking the thumbnail, opens a lightbox with the full image. If there are multiple comments with images on the same post, you can browse through the full size images in the lightbox.The built-in settings page allow you to specify additional CSS styles to customize the look, images dimensions, and file upload field label.
Comments are an important part of the interactivity and sense of community that you're trying to make. One of the best plugin which keep your visitors connected to your site is to use a plugin like Subscribe to comments. The detail along with other Plugins are giving bellow.
Plugin to show a link to the last post from the commenters blog by parsing the feed at their given URL when they leave a comment. Rewards your readers and encourage more comments.
Redirect commenters who just made their first comment to a page of your choice. This plugin is a kind way to redirect readers to a thank you page.
This Plugin is an enhancement for WordPress's comment function. It enables users to reply on a exist comment, and the discussion will be displayed threaded or nested.
Visitors love interaction, especially a personable approach at gaining their attention and spiking their interests. Comment relish is a WordPress plugin developed to send an e-mail message to users who comment on your website who have never commented before.
Adds another field to the comment form to allow the user to include their twitter id.
Subscribe to Comments is a robust plugin that enables commenters to sign up for e-mail notification of subsequent entries. The plugin includes a full-featured subscription manager that your commenters can use to unsubscribe to certain posts, block all notifications, or even change their notification e-mail address
8. Spam
By default, WordPress comes with an anti-spam plugin called Akismet for which you'll need an API
Key from WordPress.com, for more detail read "How To Stop Image Hotlinking through .htaccess" and "Stopping spam with reCAPTCHA"
I suggest you search the WordPress.org plugins directory and get free WordPress plugins.
References:
Join online itil certification training to pass 70-511 in first try. Our best quality E20-335 dumps tutorials guide you well for real exam.