When it comes to blogging, WordPress is the 1st word which comes in my mind. And I have reasons for that: WordPress is the most flexible easy to use and customize CMS platform among all.
Premium WordPress Themes are the first solution when building a blog for Architectures. Are fully supported, fully featured, perfectly coded and way too visually appealing, so choosing a premium WordPress theme is a no-brainer for the majority of Architects.
Take a look at Architect WordPress Themes below. If your website needs a facelift, you probably don't want to miss this showcase.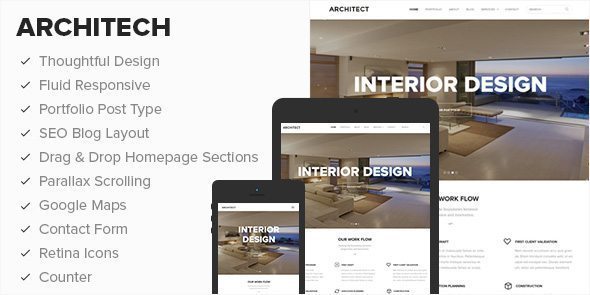 Architect is a modern and professional WordPress template dedicated to the world of Architecture and interior design. It includes a beautiful front-page template with rearrangeable sections, a fluid responsive design, an SEO Friendly Blog page and a lot of features.
Of course, you can easily use this template for your Design Agency, Portfolio or your Corporate Business website.
16. Greatio Premium WordPress Theme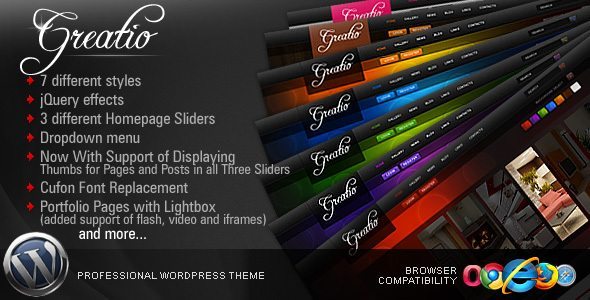 Greatio is a Premium WordPress Theme, best suited for Business, Portfolio, Interior and Architecture sites. It comes with some jQuery scripts which makes it better view. Also 7 color theme available (Red, Violet, Green, Blue, Orange, White and Wood).
17. Sofa Rooster, WordPress theme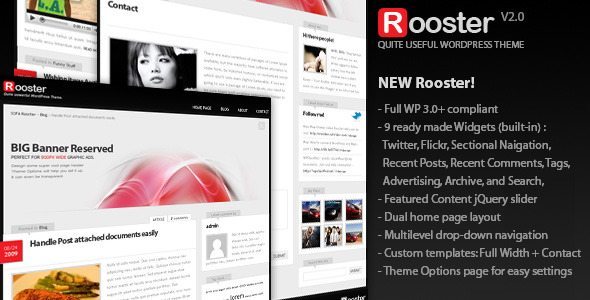 Sofa Rooster is powerful Blog theme made for all the bloggers who want to run their site quick and simply. It comes with 9 built-in Widgets for a kick-start: Sectional Navigation, Twitter, Flickr, Search, Archives, 125×125px Advertising slots, Tag Cloud, Recent Posts and Recent Comments. All of them are multi-widgets (can be added more than once in the same sidebar) supposed to be used across 7 widget-ready sidebars.
Sofa Rooster is WordPress 3.0+ compliant and relies on new features brought by the latest major release of WP; Menus, Background, Custom Header and new widget architecture. On top of that, more options are added to Theme settings page in order to extend functionality as much as possible.
You can set up this theme in just a few minutes and start blogging immediately.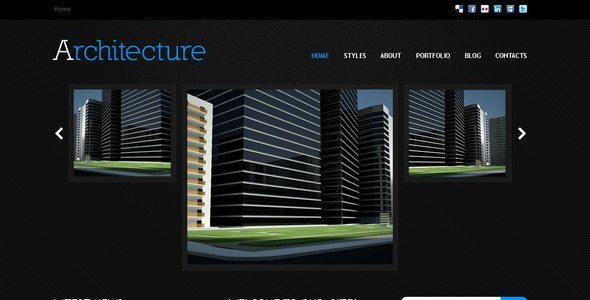 Architecture is an elegant Premium WordPress theme that is great for people looking to create a personal portfolio or small business site that showcases their work and what they are all about.
This theme comes in 3 different color schemes to help you customize it to match you or your business. The color schemes are Dark, Haki and Light.
Plus, this theme comes with all the Photoshop files and templates you need to create a truly unique site.