April has just gone and We are really happy to again meet you in our series of monthly Envato freebies. In this May 2016, Envato offers us 6 fresh files from ThemeForest, GraphicRiver, VideoHive, AudioJungle, 3DOcean and CodeCanyon. And now let's go to investigate what do we have in the Envato Free Files May 2016.
Monthly Envato Fresh Free Files: May 2016
[ThemeForest] Ashoka – Responsive Minimal Multipurpose HTML Theme
The first free file from ThemeForest is Ashoka – a multipurpose WordPress theme for creative agencies and any kind of freelancers, photographers or small business. This template is built on the latest Bootstrap v3.1.1 and HTML5/CSS3 to ensure the best performance of your website. Besides, it is well-coded with SEO in mind, the author paid attention to every element of the theme to make sure that your website will have good speed and high ranking in the Google search engines. The theme comes with full screen video background, full screen menu and portfolio, moreover, the new feature of Instagram feed has just been developed. These things make Ashoka become unique than any other similar multipurpose themes. In addition, this template also brings you endless customizable options with the easy color management, awesome parallax effective and advanced theme customizer. In order to display your website perfectly in any browser and device, Ashoka integrates with the full responsiveness and compatibility feature, and now your audiences can access to your website at anytime and anywhere without any problem.
[GraphicRiver] New 3D Retro Creator
New 3D Retro Creator is next item in the list of Envato freebies May 2016. It has 14 PSD files with examples and different 3D styles. Especially, all 3D styles are made in smart objects and it is very easy for you to change the test, font and size as you want . Besides, this template includes with 10 different Ribbons and 14 retro elements so that you can choose any of them to use. If you find any problem, just look at the help file and then you will see all instructions and fonts there. And finally, 4.58 average rating from buyers is a very good reason for you to download this file and make a try for your project.
[Videohive] Unique Typography
Having been released just from January 2016, Unique Typography earns very good amount of 336 sales and 4.67 average buyer rating currently. The normal price of this file is $22, however, Envato still bring you a rare chance to own it. This file includes 20 typography scenes with no plugin required and it is easy for you to customize the file, you can combine project, select to use standard colors or dark colors. There are 3 types of resolution in this file: Full HD 1080 / HD 720 / SD 360 and it is supported for after Effects CS5.5 and above.
[AudioJungle] Glorious Day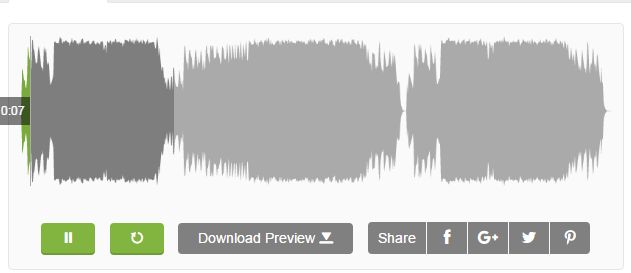 The fourth fresh file today is Glorious Day track from AudioJungle which includes 2 versions of 4:45 and 2:29 length. This track comes with a wide dynamic range and many variations. A classic rock/pop setup merges with orchestral sections helping create an atmosphere of victory, power and success. The memorable guitar line leads the way, starting out on soft layers of orchestral bells and mallets and building up to the majestic climax, featuring strong drums and powerful strings.
[3DOcean] Ocean Bright Day 2 – HDRI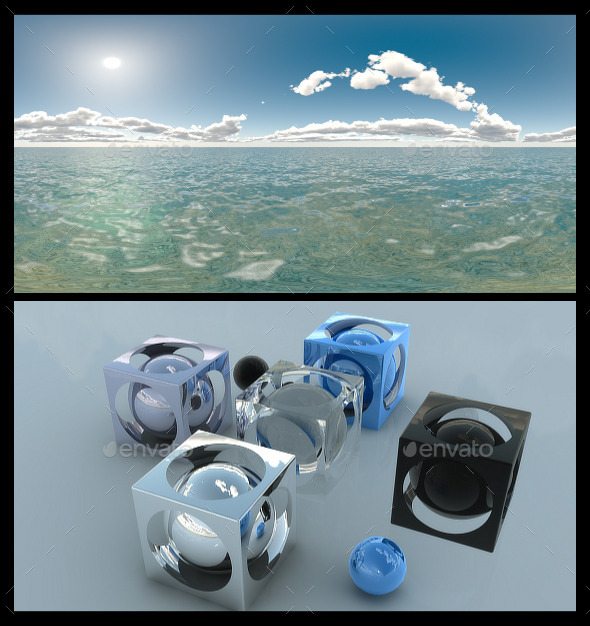 Ocean Bright Day 2 includes a 6000×3000 pixels High Dynamic Range Image (HDRI) and a 3000×1500 pixels JPG to be used as a reflection map. The blue, cloud, dawn, skydome in this 3D files are such attractive elements that you can not leave your eyes.
[CodeCanyon] VineScope Clone
The last item in the list of fresh Envato free files May 2016 is Vinescope Clone which offers you a lot of powerful options such as: add vines, manage vines, approve vines, report vines. Because, there are a lot of vines here, this scrip makes it easy for you to control with the function of categories. From here, you can create and manage vines in categories. For page options, Vinescrope Clone also allows you to create page and manage page. And it is similar with the user management. Just automatically install this file and then you can simply go forward. This scrip includes a wide range of awesome features. Just visit below links, you will find them all.
We have gone through to see features of each freebie in this May of 2016. Let quickly visit links below each item to download them for your project. Before doing, make sure that you have already registered an Envato account. Good luck and see you in the next post of our series.