WordPress is one of the leading content management systems on the market today. WordPress works best for certain types of sites. Personal portfolios, blogs, and brochure sites, for instance, are super-easy with WordPress. Thanks to well-developed WordPress plug-ins, you can also easily build e-commerce sites as the eCommerce WordPress Theme, job boards, social networks and other custom sites. So if you want to build a website using WordPress as the Restaurant WordPress Theme, this tutorial will cover up everything you need to make a website WordPress from scratch.
I realize that many of you are desiring to build a website but you may not have the technical skills or the know-how, that's okay. In this tutorial, we'll go over how to build a website using WordPress, starting with installing WordPress and then working all the way through customizing with themes and plugins. You do not need any coding experience because we make it easy for you to build a website from scratch, just simply use your imagination and a few clicks of the mouse.
Before we start, I'll show you why you should choose WordPress platform to build a website for your own:
Let's look at three most popular website building platforms: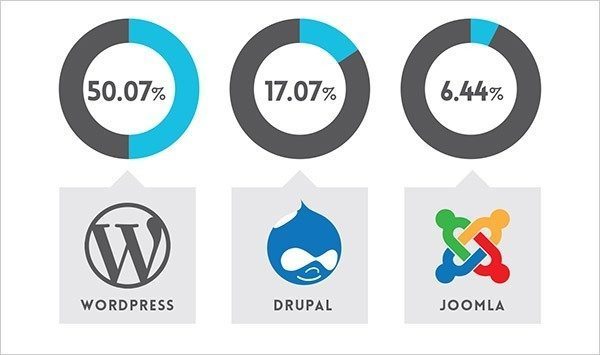 As you can see, over a half of the websites on the internet are running on the WordPress website platform.
Why should WordPress be chosen to build a website?
It's totally FREE, with loads of layouts to choose from.
WordPress is Easy to Use and Learn.
WordPress is Extendable by Using Themes and Plugins.
WordPress is Search Engine Friendly and Mobile-friendly.
WordPress is Easy to Manage.
WordPress is Safe and Secure.
WordPress can Handle Different Media Types.
There's a huge support community.
…
What ways to use WordPress?
WordPress can be used in many different ways. It is open to possibilities. You can use WordPress as the following:
Arcade
Blog
Content Management System (CMS)
Gallery
Portfolio
Rating Website
Shopping Store
Video Collection Site
Membership Site
And much more…
It's the easiest platform I've ever worked with, but it's flexible enough to suit everyone from small business owners and freelancers to creative artists and bloggers. I hope you had your own choice to build a website. If it is WordPress, let's move on to the next steps for boosting your WordPress website from scratch.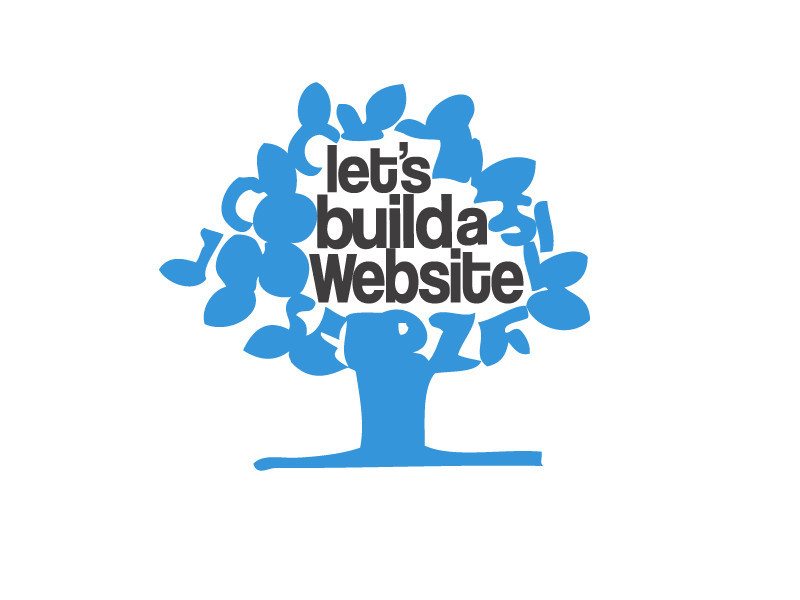 Step One: Choose a Domain Name & Web Hosting to build a Website
To get a new website online, you're going to need two things:
A domain name (a web address like yoursitename.com)
Hosting (a service that connects your site to the internet)
Maybe these articles will be helpful for you:
These articles from thesitewizard.com will guide you to choose a domain name and use Web Hosting for your site step by step. Once you've bought your domain name and set up your hosting, you're well on your way!
Now it's time to get your website up and running. The next thing you'll need to do is installing WordPress to your domain.
Step two: Setting up your WordPress website
Installing WordPress
There are two possible ways to install WordPress, one MUCH easier than the other.
1. One-click-installation
Almost every hosting company has integrated 1-click-installation for WordPress, which makes getting going a snap.
Example: If you signed up with Bluehost or any other similar hosting company, you should find your "1-click-installation" in your account control panel.
Here are the steps you should follow (should be similar/same on all the major web hosting companies):
Log in to your hosting account.
Go to your control panel.
Look for the "WordPress" icon.
Choose the domain where you want to install your website.
Click the "Install Now" button and you should get access to your NEW WordPress website.
2. Manual installation
If for some reasons like hosting companies don't have one-click-installation for WordPress, you don't have the possibility to install WordPress automatically, or you just wanna install WordPress manually, look at 5 steps below:
The five steps to install WordPress…
First, we'll download the latest version of WordPress from WordPress.org.
Then we'll upload those files to our web server, using FTP.
Third, we'll create a MySQL database and user for WordPress.
Then we'll configure WordPress to connect to our newly-created database.
And last, complete the installation and setup our new website!
For more details and clear examples, check out Codex WordPress: Installing WordPress Manually
Once you have completed the previous steps, go the URL: yourdomain.com/wp-admin/install.php
This is the page you should see:
Just fill all needed information and you are ready! Let's see the next step:
Choosing a Theme/Template for your site
Installing and using WordPress themes
Once you have successfully installed WordPress on your domain, you'll see a very basic yet clean site like this:
It's Twenty Fifteen – default theme for WordPress in 2015. But this theme is so basic and maybe you need more layouts, more features, more colors for your site, so you'll need to change your WordPress theme. Thanks for WordPress with the ability to change your theme in any time you want to. So this guide will show you the quickest way to change your WordPress theme.
Another way to add your WordPress theme manually is using FTP client: (source: codex.wordpress.org)
Adding New Themes Manually (FTP)
To add a new Theme to your WordPress installation, follow these basic steps:
Download the Theme archive and extract the files it contains. You may need to preserve the directory structure in the archive when extracting these files. Follow the guidelines provided by your Theme author.
Using an FTP client to access your host web server, create a directory to save your Theme in the wp-content/themes directory provided by WordPress. For example, a Theme named Test should be in wp-content/themes/test. Your Theme may provide this directory as part of the archive.
Upload the Theme files to the new directory on your host server.
Follow the instructions below for selecting the new Theme.
Selecting the Active Theme
To select a Theme for your site:
Log in to the WordPress Administration Panels.
Select the Appearance panel, then Themes.
From the Themes panel, roll over the Theme thumbnail image for the Theme you are interested in to see options for that theme.
You can view more information about any theme by clicking Theme Details.
A live preview of any Theme (using your blog's content) can be seen by clicking Live Preview.
To activate the Theme click the Activate button.
Your selection will immediately become active.
If you don't know what WordPress will be compatible with your business, you can check out the collection of many kinds of WordPress themes by WPArena: WordPress Themes Collections.
Example: If you're running an eCommerce site, this collection is for you:
Or you need an effective marketing strategy in restaurant and food business? Check out this list: WordPress Restaurant Theme…
Installing plugins for WordPress
Next, you need to install some useful plugins for WordPress. Plugins are tools which provide additional functionality to your application.


Plugins are ways to extend and add to the functionality that already exists in WordPress.
The core of WordPress is designed to be lean and lightweight, to maximize flexibility and minimize code bloat. Plugins then offer custom functions and features so that each user can tailor their site to their specific needs.
WordPress Security
Now your WordPress site have almost completed, I think you should concern about WordPress Security.
WordPress itself is a very secure platform. However, in some cases, WordPress blogs are compromised because of their outdated core files and/or plugins which might be traceable and it's an open invitation to hackers.
How to keep your blog away from the bad guys for good? Follow these articles written by us. Through all of them will help you have a best WordPress security strategy.
Summary
Congratulations – you're ready to launch!
If you've followed the steps in this guide, you should now have a fully-functional WordPress website. I hope you found this tutorial really useful and easy to understand how to build a website using WordPress. If you have any question or need further help with one of these steps or feedback anything, don't be hesitate to share with us. We'll be very pleasant to answer or share our knowledge.
For more info about Premium WordPress Theme such as Transport WordPress Theme, Resume WordPress Theme, eLearning Theme WordPress,…
That's it. Thanks for reading!