WordPress was originally intended to be a blogging platform, but now it is really good for any kind of website. If you are a real estate agent who wants to sell a big new house, for example, you might want to display a large photograph on the front page for real look of that house. You can do that in WordPress by selecting a special theme design for real estate. Then you can include thumbnails on the side for easier navigation so that your buyers can find your other Property for sale or to rent.
When you start to look at themes, you will notice that there are as many variations of styles as there are WordPress themes for Real estate. There are fixed width, variable width, two-column, three-column, free, and premium. Before deciding on a style, first consider your real estate content and readers. If your site is for a selling house, commercial building and renting, you may want something more corporate.
Finding a unique style for your real estate site and its voice can be a challenge. It might make sense to hire a web developer and let her design a theme from the ground up, but this task may be as simple as finding the right theme and doing a little customization. Perhaps you or someone in your organization is familiar with cascading style sheets (CSS) and a little HTML. In that case, you can easily take a theme you find in this list and change it to meet your needs. These themes are specially designed for real estate related website.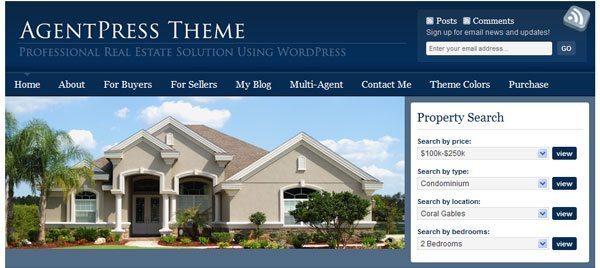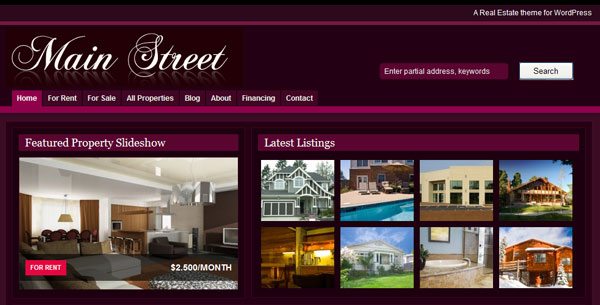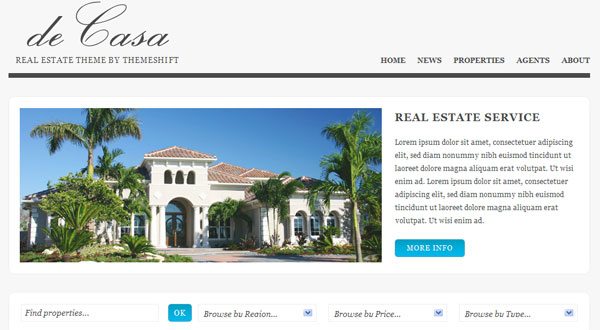 4. Open House Real Estate WordPress Theme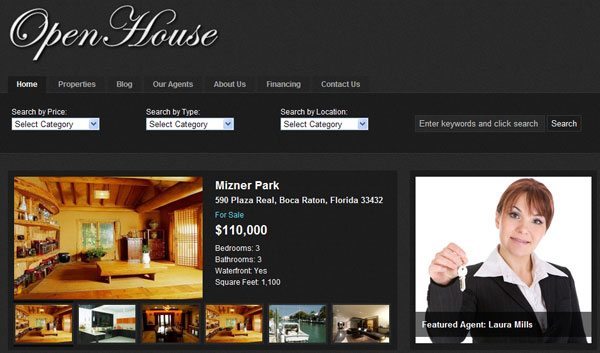 5. Smooth Real Estate WordPress Theme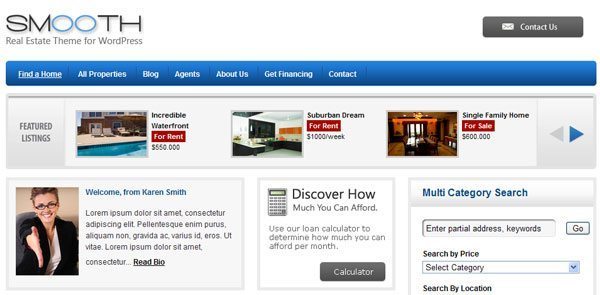 6. Broker Real Estate WordPress Theme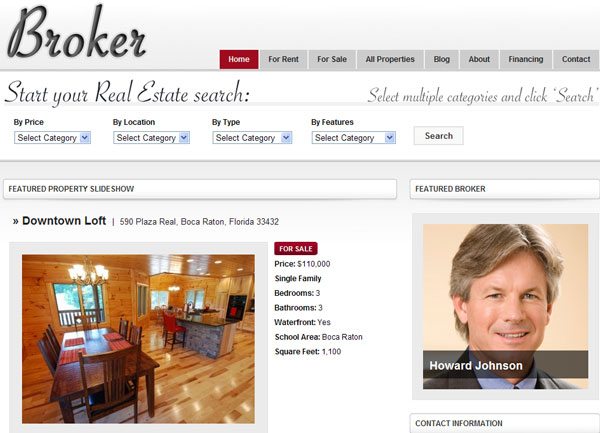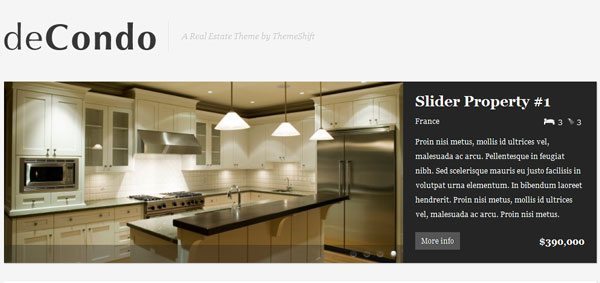 8.Homeowner Real Estate WordPress Theme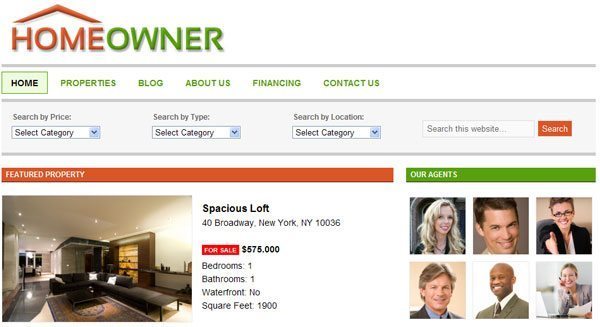 9. AgentPress Theme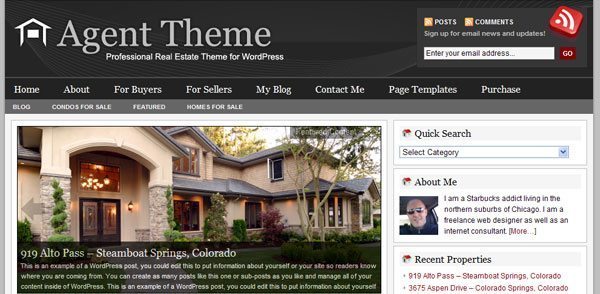 10. iReal Estate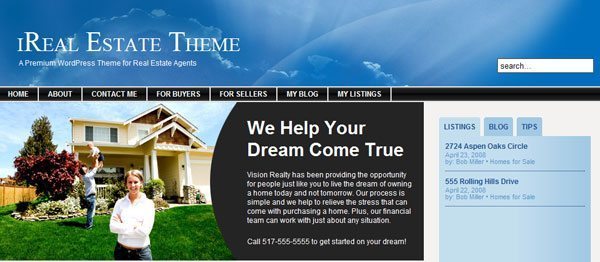 11. SOFA Real Estate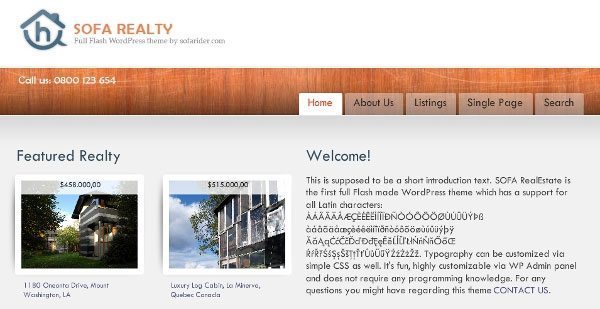 12. Villa Grande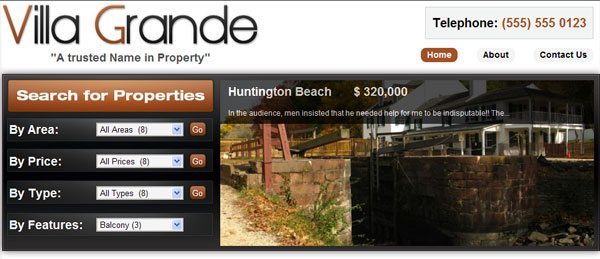 13. The Real Estate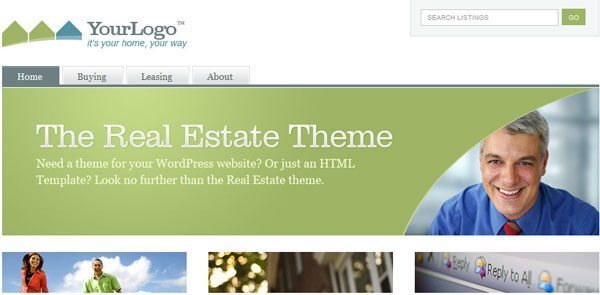 14. Realist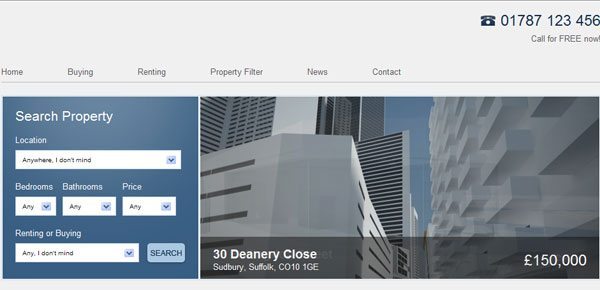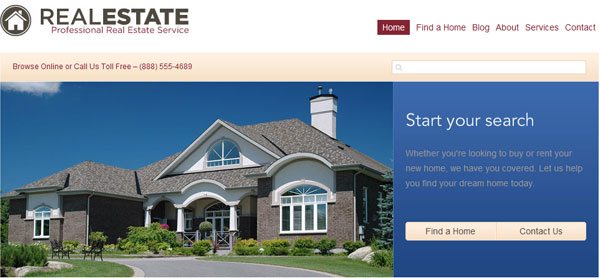 16. Elegant Real Estate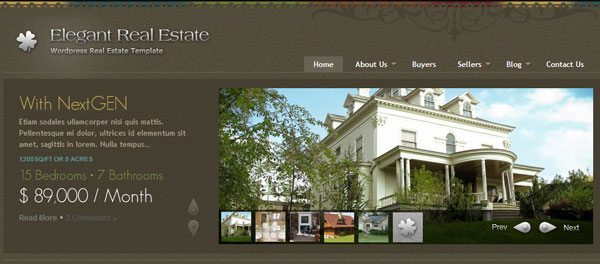 17. Real Estate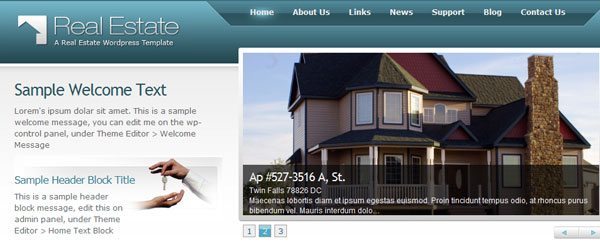 18. Free Real Estate Themes

Conclusion:
From the huge collection of WordPress Real Estate themes, it concludes that WordPress is not just a blogging platform but a complete CMS Solution. One can build just anything using WordPress and can enjoy its community support and free resources.
If you see any good theme missing from the list, please don't forget to mention that in the comments section below. We are regularly updating this Real Estate Themes list and will be continuously improving it.