Most of the bloggers use images to improve the search engine optimization and to enhance the website content. And this is fact that photos and graphics bring more organic traffic to their site, specially if we are thinking about Google Image Search.
Today I am explaining few basic tips and tricks, which help you to optimize your images for Google, Bing, Yahoo and create more search engine exposure for your WordPress site.
The power of image search traffic
This is the great SEO opportunity to get  organic traffic from Google image search.  So, optimize the photos and graphics on your website to rank in Google Image SERPs, How to do that read a full instruction on the following link: How to Submit & Optimize WordPress Blog Post for SERPs.
Get INSTANT ACCESS To 
The SEO Fast Indexer Tool Now!
Loading time of web site directly impact users and ranking position. As compare to text, images take more time to load and search engines indexed those web pages which have less load time and user spend time that give good impression to search engines. Detail
Tweaking images for better SEO
---
The algorithm of Google search engine for images is very unique and well maintained to index the images. So its very important that you give useful description to avail this opportunity.
Appropriate and descriptive filename
Always use a relevant and descriptive filename. Avoid to use generic filenames like Image 6.jpg or IMG0015.jpg,  because these are not giving you any benefit according to SEO.
File name photodun.jpg, which clearly helps the photo rank in Google Images when someone searches for the phrase "Photo dune".
Always write a good alt text
Spare some time to watch this video of Matt Cutts, well explained about the alt tag is and how you should use it.

Importance of captions and titles
It is very easy for WordPress user because it will give the option to include a title and a caption when you upload images. At this time you have the option to provide descriptive information and give Google a sense of what the image is all about.
Coherent the image in context
Just like the the filename and alt text, Google also uses the content of the webpage to determine what an image is about. So try to make connection between images and content for better SERPs.
Quality of the Image
The quality of  images is very important, always try to use sharp, colorful and visually-rich images to get better rank and for Google SERPs.
Recommended eBooks and other useful Resources: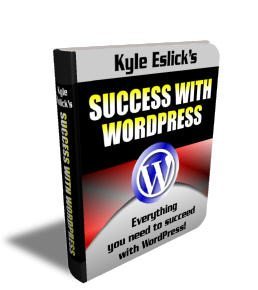 Success with WordPress is a popular WordPress eBook that covers everything from blogging with WordPress, WordPress as a Content Management System (CMS), SEO techniques, and of course how to monetize your WordPress blog with AdSense and affiliate marketing!
Get eBook Success with WordPress
Major and Secondary Search Engines and Directories to Submit Website
How to manipulate image sizes to speed up WordPress blog load times